A Poetry Reading And Tribute To The Late, Unforgettable Bill Knott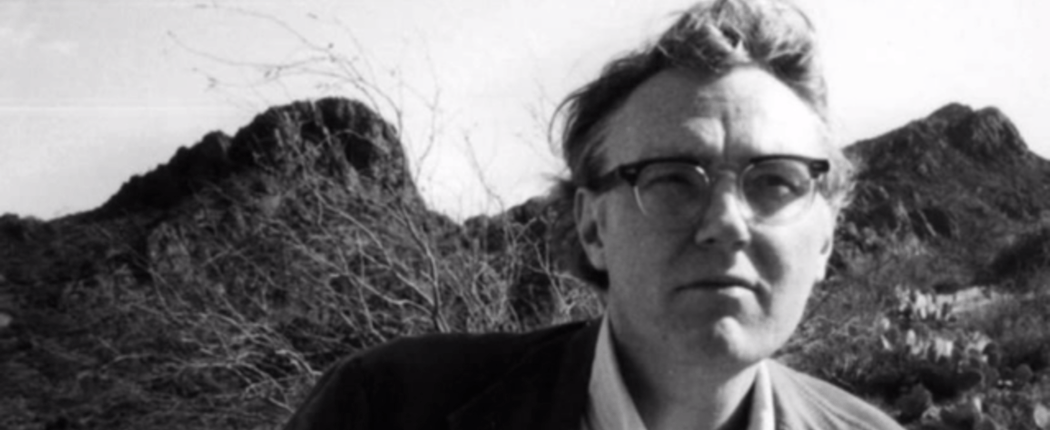 This article is more than 5 years old.
In 1968, Bill Knott published his first book, "The Naomi Poems," under a posthumous pseudonym (Saint Geraud, 1940-1966). In real life, he died at 74 only this past March of complications from heart surgery after retiring from Emerson College, where he had been a popular teacher for 25 years. For the last couple of years, he posted on his blog, Knottpoetry, collages of his countless rejection letters. But he also won the Iowa Poetry Prize and a Guggenheim Foundation Fellowship and published many books and chapbooks, mostly under his real name. He was a poet of contradictions and a dark sense of humor. Robert Pinsky called his poems "thorny." Here's "Advice from the Experts":
I lay down in the empty street and parked
My feet against the gutter's curb while from
The building above a bunch of gawkers perched
Along its ledges urged me don't, don't jump.
One of Knott's shortest poems goes:
Cueballs have invented insomnia as a way to forget eyelids
Eccentric, quirky, and shy, he gave unforgettable poetry readings, some of them unforgettable for the wrong reasons. He would start reading a poem, then stop and howl that both he and the poem were no good, then scramble through his pages to find a poem he liked better. He'd go through the same exorcism ritual again and again until he could finally find something he thought was worth reading.
Of course, his poems were all worth reading. And how he overcame this self-immolation was also extremely Knott-like. Eventually, he would come to his readings with packets of mimeographed poems, stapled for distribution. He'd hand them out to the audience and read the poems in strict order. As long as the audience wasn't looking at him, or he didn't have to make last-minute decisions, he was OK with reading what he planned.
My most vivid memories of Bill Knott's readings were at my favorite reading series in Boston, the Blacksmith House Poetry Series, founded by poet Gail Mazur (who also teaches at Emerson) in 1973 at the Cambridge Center for Adult Education in Harvard Square, where Longfellow's village smithy had his shop "under the spreading chestnut tree." It's now run by Mazur's former assistant, poet Andrea Cohen, who also directs The Writers House at Merrimack College.
---
On Dec. 1, the Blacksmith House honors the memory of Bill Knott with a celebratory poetry reading. The readers include Mazur and Cohen and such other distinguished poet friends and devotees of Knott as David Rivard and former Emerson colleagues John Skoyles, Jonathan Aaron, and Peter Shippy. The range of Knott's admirers is a measure of his own poetic range.
---
Lloyd Schwartz is classical music critic for NPR's Fresh Air and Senior Editor of Classical Music for New York Arts. He is the Frederick S. Troy Professor of English at the University of Massachusetts Boston. Follow him on Twitter @LloydSchwartz.