20 Bands To Hear Live This Winter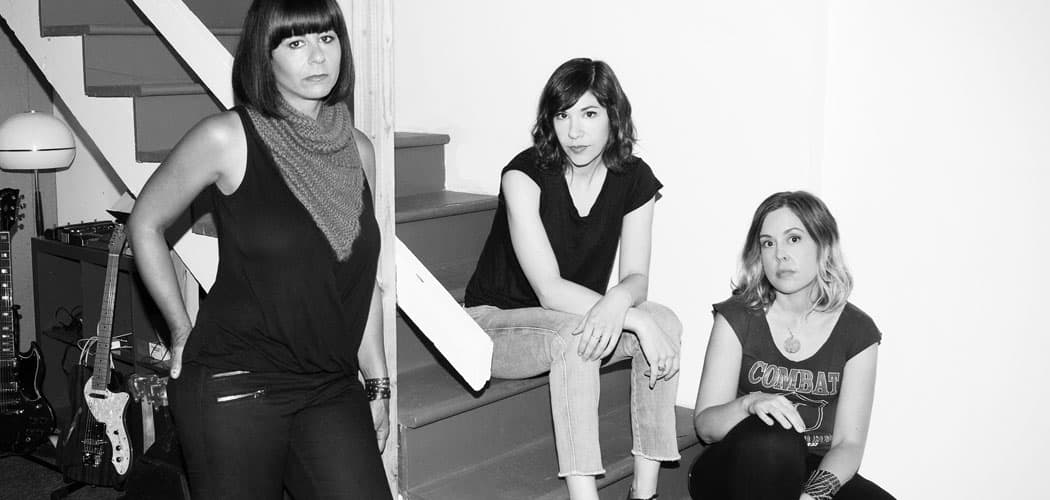 This article is more than 4 years old.
I swear every time I make one of these lists it gets longer. A number of these artists are touring new albums that promise to be their most notable yet, which is how I know 2015 is going to be a good year for music.
Dan Blakeslee: Jan. 13 at TT the Bear's Place in Cambridge
Maine native and Somerville resident Dan Blakeslee recorded his latest release, "Owed To The Tanglin' Wind," in the vast Columbus Theatre in Providence, Rhode Island. The result is an intimate, playful album that still manages to fill up a room.
The Suitcase Junket: Jan. 17 at the Lizard Lounge in Cambridge
The Suitcase Junket is the solo project of Amherst's Matt Lorenz, who sings and accompanies himself on a Frankensteinian guitar-percussion-amplifier of his own design. His new album, "Make Time," is a visceral rebuttal to the kitschy implications of one-man-bandhood.
Fleetwood Mac: Jan. 28 at Dunkin Donuts Center in Providence, RI
The twice-reunited Grammy Award-winning rock 'n' rollers continue their "On With The Show" tour amid rumours (wink) of an in-the-works new album. This isn't "second hand news," people! The Wall Street Journal reported it! Yesterday may be gone, but Fleetwood Mac never stop thinking about tomorrow.
Kingsley Flood: Jan. 30 at the Sinclair in Cambridge
The Boston folk-rock band celebrates the release of their new EP "To The Fire," a boisterous offering with shades of "Yankee Hotel Foxtrot"-era Wilco.
Nick Hakim: Jan. 30 at the Middle East Upstairs in Cambridge
This past year, recent Berklee College of Music grad Nick Hakim put out a gorgeous debut, a soul-inflected study in heartbreak called "Where Will We Go."
Caoimhín Ó Raghallaigh and Dan Trueman: Feb. 1 at Club Passim in Cambridge
Caoimhín Ó Raghallaigh and Dan Trueman are two of the most inventive fiddlers working today. Both play Hardanger fiddle, a Norwegian violin with sympathetic strings that lend it an eerie, resonant quality. Raghallaigh and Trueman draw on Norwegian, Irish, and American traditions to create music that meanders and erupts and practically breathes.
The Lone Bellow: Feb. 12 at Paradise Rock Club in Boston
Brooklyn's The Lone Bellow make blissful, straightforward roots rock—they just happen to do it really, really well. Their latest, "Then Came The Morning," due Jan. 27, has the heartfelt feeling of a Springsteen record and Memphis-esque aspirations à la Elvis.
George Clinton and Parliament Funkadelic: Feb. 14 at House of Blues in Boston
Now in the third act of a long and illustrious career, George Clinton has settled into his role as the genial uncle, and principal proponent, of funk. Renowned for his wacky and spectacular performances during the 1970s, Clinton is ultimately the kind of artist who must be experienced live.
Sierra Leone's Refugee All Stars: Feb. 19 at Johnny D's in Somerville
Sierra Leone's Refugee All Stars began in Guinea, where the band's members fled during the Sierra Leone Civil War, and last year celebrated their 10-year anniversary with their fourth studio album, "Libation." Now based in Providence, Rhode Island—refugees from the Ebola epidemic—the band continues to mine the reggae-reminiscent West African baskeda rhythm to euphoric effect.
Sturgill Simpson: Feb. 20 at Paradise Rock Club in Boston
Nashville's Sturgill Simpson turns classic country bluntness into weird, roving introspection.
Ariel Pink: Feb. 21 at Paradise Rock Club in Boston
Ariel Pink's persona is that of a sleazy outsider, sardonic and alienating, but his steeped-in-rock-nostalgia ramblings are mesmerizing.
PRhyme: Feb. 21 at the Middle East Downstairs in Cambridge
PRhyme is the critically-acclaimed collaboration between rapper Royce da 5'9" and producer DJ Premier. They favor old-school boom bap and lyrical complexity, though their music is no sentimental throwback, but rather something lithe and smoldering.
Sleater-Kinney: Feb. 22 at House of Blues in Boston (sold out)
Beloved riot grrrl indie rockers Sleater-Kinney (pictured at top in a photo by Brigitte Sire) reunite to tour their new album "No Cities to Love." Should you manage to procure tickets, it is advised you pregame with the classic album "Dig Me Out" and episodes of "Portlandia."
Pile: Feb. 24 at Great Scott in Allston
Pile is one of Boston's most adored underground outfits. They produce unhappy music that resists easy grasp, lurching through extended breakdowns and subdued meditations with bracing frankness.
Screaming Females: Feb. 26 at Great Scott in Allston
New Brunswick punk-esque rockers Screaming Females play in Boston a lot (in fact I recommended them in the fall preview), but this time is special: they are touring in support of their upcoming album, "Rose Mountain," which is out Feb. 24 and represents a marked departure from their previous efforts. If the singles "Ripe" and "Wishing Well" are any indication, pop-minded arrangements and layered vocals have done nothing to diminish the raw power of Marissa Paternoster's voice and snarling guitar.
Punch Brothers: March 6 at House of Blues in Boston
With Punch Brothers, mandolin virtuoso Chris Thile (of pop-bluegrass band Nickel Creek) pioneered the pseudo-genre "chambergrass"—intricately composed music written for bluegrass instrumentation. In spite of (or perhaps due to) the fact that the band's single "I Blew It Off" features drums, their upcoming album "The Phosphorescent Blues" is getting plenty of buzz.
Red Baraat: March 6 at the Sinclair in Cambridge
The funk-laced North Indian bhangra group from Brooklyn has recorded three studio albums and is set to release a fourth, "Gaadi of Truth," on Jan. 20—though everyone who has seen them knows that their music finds its fire in live performance.
Lady Lamb the Beekeeper: March 7 at the Sinclair in Cambridge
Maine native Aly Spaltro, a.k.a. Lady Lamb the Beekeeper, has always written in emphatic, colorful strokes, at once direct and inventive. "Billions of Eyes," the lead single off of her upcoming album, "After," tightens up her sprawling, songwriterly impulses even as it threatens to burst at the seams.
Perfume Genius: March 20 at the Sinclair in Cambridge
Seattle musician Mike Hadreas made one of my favorite albums of last year, "Too Bright." His music has a shimmering, yet weighty quality that is rooted in despair but somehow animated by it.
Belle and Sebastian: March 30 at House of Blues in Boston
The Scottish indie pop darlings return with a new album, "Girls in Peacetime Want to Dance," all warm tones and fuzzy memories to welcome in the springtime.