Two Decades After Nirvana Made Them (Sort Of) Famous, The Vaselines Are Back Again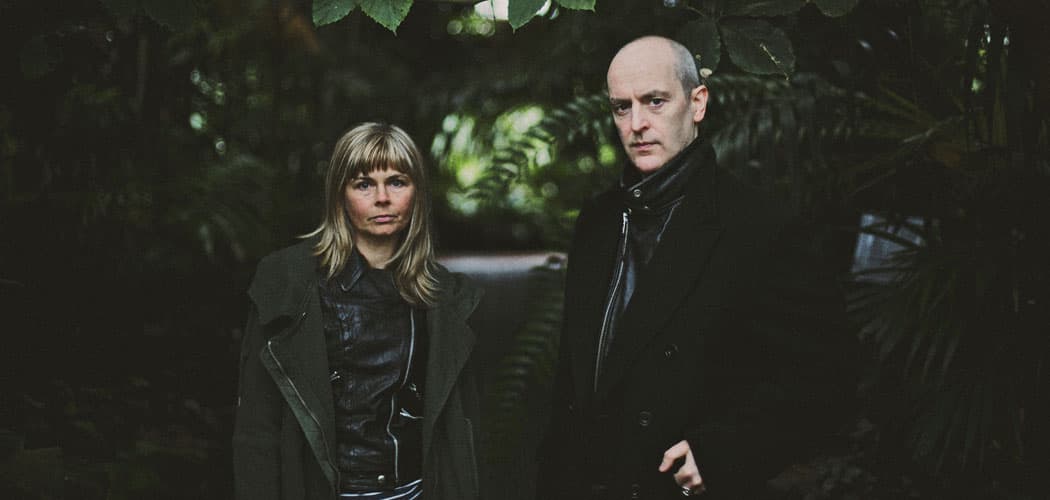 This article is more than 6 years old.
The Vaselines, Scottish duo Eugene Kelly and Frances McKee, have been called many things, from "puerile" (Pitchfork, last October) to "my favorite songwriters in the world" (Nirvana's Kurt Cobain, early '90s).
They have never been called careerists or opportunists.
Consider: Kelly and McKee, who both sing, play guitar and write songs, broke up the band shortly before their debut album "Dum-Dum" was released in 1989. Timing is everything.
When Cobain started singing their praises and Nirvana began covering their songs—they did three, "Molly's Lips," "Son of a Gun" and "Jesus Doesn't Want Me for a Sunbeam"—the Vaselines were still in mothballs. Their profile was raised; no capitalization occurred.
When they finally—officially—reformed in 2008, it was more or less by accident. On their comeback album, "Sex with an X" (on Sub Pop) in 2012, the last song on it was called "Exit the Vaselines." The final song on their late-2014 disc, "V for Vaselines" (on Rosary Music) is "Last Half Hour," where Kelly and McKee sing, "Switch on, switch off, turn the lights low/Final curtain, end of the show."
"We think every record is going to be our last record so we always put a goodbye song at the end," says Kelly, during a joint phone interview with McKee from their separate homes in Glasgow.
The Vaselines—fleshed out by three other musicians—will soon embark upon a 14-date North American tour that stops at Boston's Brighton Music Hall Saturday on Jan. 17.
But after this … is that it?
"I just go with whatever comes next," says McKee. "We don't have any five-year plan or anything like that."
Kelly: "We don't have a two-year plan."
McKee: "We have a two-week plan and that's to get to America and back without killing each other. It's a very Zen approach to the Vaselines."
"We just fall into things," Kelly explains. "We don't plan too far ahead and don't say what we're going to be doing next year. We don't know what we're doing this year. We don't know if there'll be another record because we don't write songs as we're going along just to have them ready. We'll just wait until we've toured this record a bit and then we'll decide whether we have any more songs or any more life in the Vaselines."
If Kelly and McKee sound a bit like friends who banter and quip easily about their lot—and have done so for years—they are that. But they're more than that, too. Once, they were lovers. Asked if that presents any complications on the road now, Kelly says, "We've kind of moved on. Thing is, it was so long ago that we can communicate without any subtext or history. We can deal with it. We get along great."
"He is totally lying," says McKee. "There is tension on tour. It's really uncomfortable.
Kelly: "She wants me desperately and I just have to say no to her every night."
McKee: "I'm pining. Every single night, I'm off-stage licking my wounds."
McKee, now 48, and Kelly, now 49, were both involved in other musical projects following the Vaselines breakup in 1989. Kelly formed Captain America (which became Eugenius after a threatened lawsuit from Marvel Comics), played in several other bands and recorded as a solo artist, releasing the "Man Alive" album in 2003. McKee was with the bands Painkillers (briefly) and later, Suckle. She released a solo album "Sunny Moon" in 2006.
They more or less stumbled into a reunion in 2006.
"It's kind of by chance, it really was," says Kelly. He and McKee did four acoustic shows in Europe, choosing from the 19-song Vaselines catalog. "We kind of enjoyed playing, but didn't really think about reforming the band at that point."
Two years later, McKee phoned Kelly up and asked if he wanted to join her at a benefit gig. He said he would, but didn't want to go play acoustic—"I didn't enjoy the arrangements that much; I've always thought they had to be played in rock 'n' roll performance style"—so they got three friends from fellow Scottish bands Belle and Sebastian and Teenage Fanclub to back them.
They got more bookings and Kelly says, "If we're going to get some offers we thought, 'Let's write some songs so we don't just have the 19 songs we had to play. Let's write another song just to fill up the space.' We started writing and thought 'Let's do a record.' It was bit by bit by bit before we realized we were really getting back together. We hadn't really decided it or planned it. It was stealth and it worked."
For this upcoming tour—as happened last November in Europe—Kelly and McKee are joined by drummer Michael McGaughrin (of Teenage Fanclub and a holdover from the 2008 reunion), bassist Graeme Smillie (from Olympic Swimmers) and guitarist Scott Paterson (from Sons & Daughters). "There's five of us on stage," says Kelly, "and Frances's ego makes six."
In song, the Vaselines are at home deploying irony and acerbic wit. They play punk and garage punk rock, three-chord songs about sex and drugs ("Ruined"), but also death and disillusionment. They also exude a certain dislike for a particular decade in "I Hate the '80s."
"It was no fun in the '80s," says McKee. "Zero, minus negative fun in the '80s. It was awful. It was dreadful."
"I had some fun back in the '80s," offers Kelly, "but I think it's more enjoyable now. Back then it was so under the radar and you didn't know where you were playing the next day and didn't know what was going on and no one told us anything. It was sleeping on people's floors and really roughing it."
Asked if they ever expand their songs in concert, Kelly says, "We do not jam. We don't have technical skills to expand the songs. We can't jam. The [other] musicians are really talented and if you hear us at sound checks they're jamming and expanding, but Frances and I can't."
McKee: "We fine them for doing that."
The "puerile" comment from Pitchfork was actually couched in a mostly favorable review of "V for Vaselines" citing their "puerile innuendo and bashful blasphemy."
"We couldn't have put it better ourselves," says Kelly. "I don't think we've matured in any way whatsoever. You just have to come and see us live and start talking to us to realize we haven't moved on."
To make "V for Vaselines," the duo went back a ways for inspiration. "My son had just been listening to a Ramones CD," says McKee, "and of course I was listening to it a lot. I was taken at how short the songs were, how poppy they were. It wasn't punk at all; it was just real pop songs. So for me, that was something I was thinking about when we made the record."
"It's just really that New York, early-'70s beginning of punk feel," adds Kelly. "We both bought copies of [Legs McNeil and Gillian McCain's book] 'Please Kill Me' which is all about that scene. We read that and we started listening to that kind of music."
Twenty-plus years after the fact, Kelly and McKee are sanguine about Cobain's raves. "It's always part of our history," Kelly says, "and it's kind of why we're still making music in 2015—because of what Nirvana had done for us."
In 1991, Kelly—then playing as Eugenius—met Cobain when he opened a European tour for Nirvana.
"We never really talked about 'Why do you like the Vaselines?'" says Kelly, who says he never broached the subject.
"That's like asking your girlfriend: 'What do you like about me?'," says McKee, with a laugh. "It's terrible."
Kelly: "Yeah, 'Nobody else likes us: Why do you?'"
In 2011, the Vaselines covered Nirvana's "Lithium" on the multi-band tribute album, "Newermind."
Returning the favor the following year, former Nirvana bassist Krist Novoselic (on accordion) joined the Vaselines at Seattle's Bumbershoot festival on "Jesus Doesn't Want Me for a Sunbeam."
"I think if Nirvana hadn't recorded the songs," Kelly says, "we would have just disappeared and been another band that people would have not really heard of. That's the facts of it and it will be with us forever. And we're fine with that. It could have been worse. It could have been some band we really disliked that was touting us and saying we were great."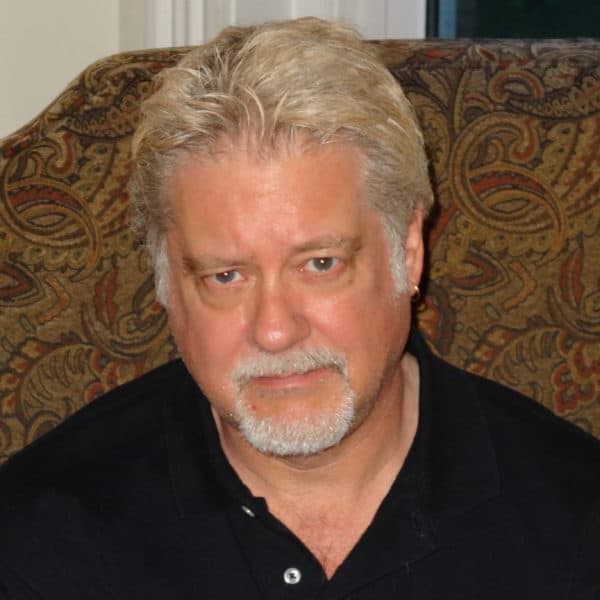 Jim Sullivan Music Writer
Jim Sullivan writes about rock 'n' roll and other music for The ARTery.