Addiction Almost Took My Music Away: Rock Stars Play Benefit For Treatment Center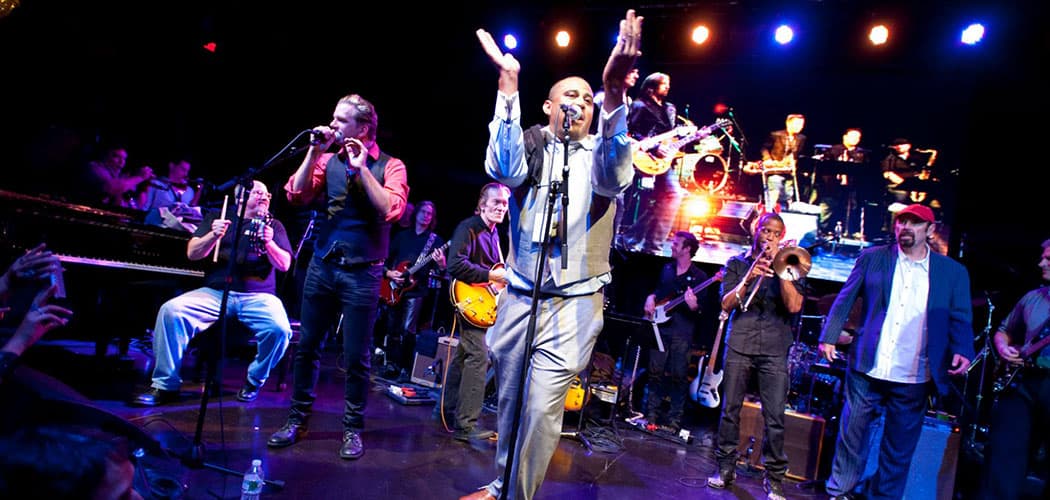 This article is more than 5 years old.
I was interviewing Pete Townshend three decades ago in a New York hotel room and the talk turned to his present sobriety, the rock 'n' roll lifestyle and the copious amount of drugs and alcohol he'd consumed over the years.
"I've been living in a garbage can all my life," said Townshend, The Who's guitarist and songwriter. "So I remain living in a garbage can. I know a lot of it is going to rub off on me and touch me, but it just isn't going in my mouth anymore."
Substance abuse had already killed one band member, drummer Keith Moon, and 17 years later a cocaine overdose would claim another, bassist John Entwistle.
"It's what we've got," Townshend continued, "particularly in big cities where the arts in this society thrive. It's just a fact of life that you have to live with."
"Wow, that's heavy," says Woody Giessmann, former drummer for The Del Fuegos, considering Townshend's take. "It's part of a subcultural thing with rock 'n' roll."
Giessmann, 56, knows this territory well. He's in recovery himself and became an addiction specialist in 1993. He founded the Arlington-based Right Turn treatment and counseling center in 2003. He describes it as "an evidence-based program that incorporates therapy, psychiatry family services and creative expression." That is, Right Turn, with both in-patient and outpatient capabilities, is not exclusively for musicians and artists, but it is oriented toward creative types.
Giessmann doesn't just stay put. Among other things, he has quietly joined The Rolling Stones on tour, assisting in band members' ongoing recovery efforts.
This is the ninth year Right Turn has held a "SuperGroup" benefit show. Alice Cooper, Chuck Berry and Joan Osborne have headlined previous concerts.
Guitarist Warren Haynes (ex-Allman Brothers Band, Gov't Mule) is the "featured artist," but it's more about theme than star-power. On Saturday, April 4, at Boston's Berklee Performance Center, 20-plus musicians will pay tribute to some of those who lost their battles with drugs or alcohol. (The show will be streaming and fundraising live at right-turn.org.) You'll hear songs by Janis Joplin, Jimi Hendrix, The Doors' Jim Morrison, Nirvana's Kurt Cobain, Amy Winehouse and even the old bluesman Robert Johnson. They are members of what's been called "The 27 Club," that number representing the age where the demons caught a number of notables and they left life behind.
The history is tragic, but, says music director and guitarist Gary Hoey, "The vibe will be upbeat, positive and inspiring."
The hope is the show will bring in $50,000, a third of Right Turn's annual fundraising goal and will help in their move from Arlington to a space three times that size in Waltham this summer.
Hoey has some thoughts about Townshend's notions about substance use and abuse in the rock 'n' roll realm. "I think what Pete is saying is you can't avoid the temptation of drugs, but you can decide to make a change."
"The temptations are certainly amplified," says Extreme singer Gary Cherone, who was brought aboard this show by the band's bassist Pat Badger. "But we usually only hear about the famous. There are millions who struggle every day. It's the human condition."
Adds Badger: "Being on the road and being exposed to a non-stop party, by the time we're off-stage there are so many people that are trashed. Every night is Saturday night. You can join the party every night.
"Sure, I've had a couple of drinks to be less inhibited, take the edge off before going on stage" he continues, "but like anything, once you get past the tipping point it can quickly go into the negative and become the opposite of helping you. It's a slippery slope."
The idea for the "27" theme came from a discussion Giessmann had with former R.E.M. singer Michael Stipe. "We were talking about him coming here and doing a song for our concert," Giessmann says. "I said 'Michael you were a good friend of Kurt Cobain's. Why don't you come here and honor Kurt with a song?' "
In the end, Giessmann says, Stipe wasn't available but Hoey suggested they expand the idea to those in "The 27 Club."
"Amy Winehouse actually said 'I hope I don't die at 27 like so many artists,' " says Hoey, "and Kurt Cobain's mom asked him, 'Please don't join The 27 Club.' "
Not all the artists to be saluted Berklee died at 27. Cherone will sing Morrison and The Doors' "Love Me Two Times," but he couldn't resist also honoring The Who's Moon—who died in 1978 at 32—with "Who Are You." (Cherone fronts a Who tribute band called Slip Kid.) There will be a couple of Rolling Stones songs, a way of acknowledging guitarist Brian Jones who did die at 27. "Everything has a relation to people who died of drug or alcohol abuse," says Giessmann.
"Is 27-years-old a haunted number of years?" asks Simon Kirke, drummer for Free and Bad Company. He'll be behind the kit for about nine songs. "I don't think so. We just happen to know of a handful of people who were famous and they just happened to die at that age. Addiction knows no age; it takes hostages regardless of race, religion and backgrounds. They are old enough to know better, but addiction makes them young enough not to care.
"With fame comes an exalted sense of being—a sense of entitlement, if you will. I've played stoned and drunk and on one occasion rigid with coke and all those times were a nightmare. My timing was off, all sweaty and nervous. … I do have the addictive personality and am fully aware when the demon starts stirring I believe that addiction can be tamed. I hesitate to say cured."
Rock 'n' roll, Giessmann says, "is obviously a very high risk situation and it's easy to get caught up in the social aspect of it and also the 'rewards" of people giving you pleasurable things."
Giessmann recalls a night a long time ago when he was with The Del Fuegos. "Back when I was young," he says, "I had a wild night with William Burroughs and Iggy Pop and there were more drugs than we knew what to do with. I wasn't doing what they were doing because Iggy Pop did 'em all and looked at me and said, 'Oh, I was supposed to share?' "
"Getting high when you are in your teens or early 20s is almost a rite of passage," says Kirke. "If you're predisposed to addiction, that's when the ball will start rolling. If you're not, you'll grow out of it. Drinking is just another form of rebellion, ditto smoking dope or taking other substances. It doesn't enhance your performance; it alters your state. And from that comes the performance."
Hoey, who's recorded a dozen instrumental, guitar-oriented albums, says, "Most artists feel that drugs will enhance their creative muse, but in reality the more in tune you are with your feeling and emotion the better songs you will write."
Megadeth bassist David Ellefson, who entered a 12-step recovery program back in 1990, will join the Right Turn band Saturday.
"Music has always been the guiding source of my life, the thing that gave me purpose and direction," he says. "But enslavement to my own addictions many years ago almost took that purpose away from me. So, having been given a second chance, this performance for Right Turn is a way to celebrate life and freedom through music. I can't think of a better way to carry the message of hope than through the power of song."
Giessmann says many musicians have to get over a certain preconception about drugs and alcohol.
"What I've done in the past in working with artists," he says, "is help them focus on the artistry and address those perceptions that drugs and alcohol are going to help them have better ideas and will enhance their performance. Boy, that's been proven wrong many times. I've yet to work with an artist who didn't appreciate me helping to redirect their focus toward their performance, everyone becoming a tighter unit."
Here's how Kirke, 65, sums up his relationship to drugs and alcohol now: "I am not sober now by the AA definition. I do have an occasional glass of wine. But I would never drink hard liquor again and you could put a gun to my head and tell me to snort a line of snortable drugs and I would say, 'No'. The 12 steps guided me through some very dangerous times in the '80s and '90s and I still mentor youngsters in New York City. I support the sober lifestyle 100 percent for anyone that needs it."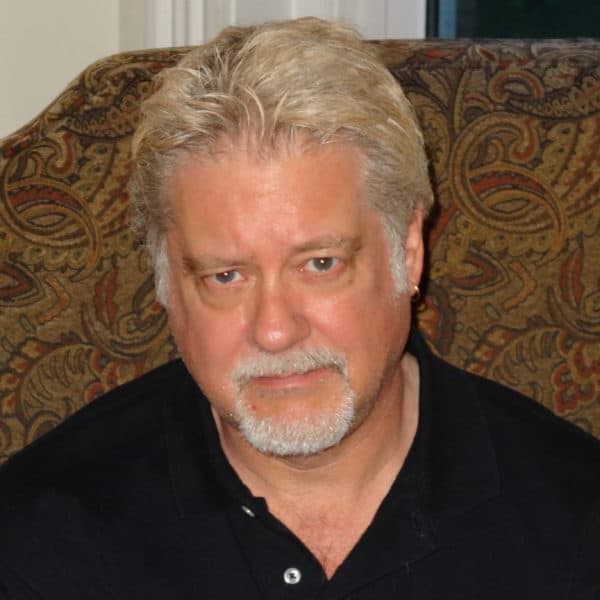 Jim Sullivan Music Writer
Jim Sullivan writes about rock 'n' roll and other music for The ARTery.