Would You Like Red Or White With Your Movie?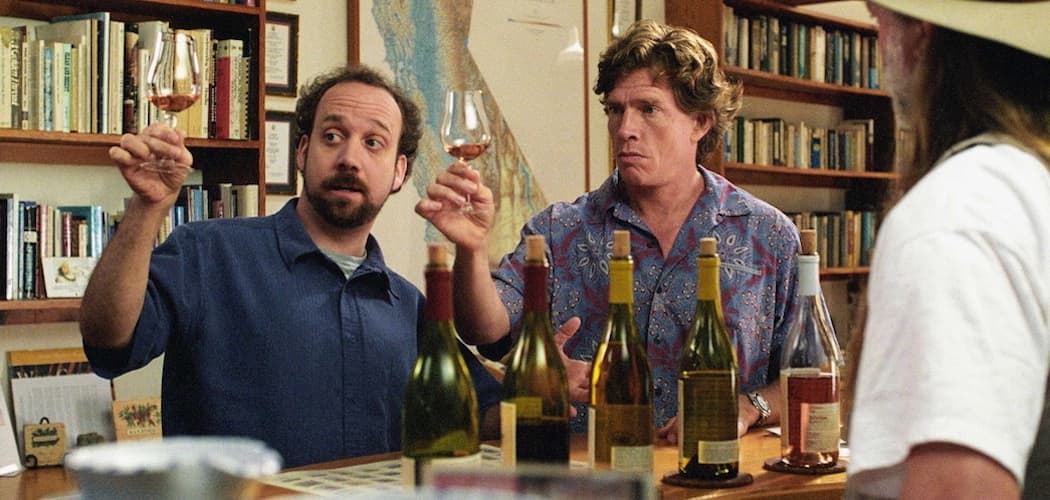 This article is more than 5 years old.
Beer at the stadium. Merlot during theater intermission. You can hardly separate the enjoyment of adult beverages from sports and stage culture. Yet the Boston moviegoer has only recently been able to settle in with a (visible) sauvignon blanc or draft beer.
There were brew-and-views in the 1990s (the McMenamin chain in Portland, Oregon, comes to mind), but the Dedham Community Theatre was the first local cinema to add spirits to its concessions. That was 2005. The Somerville and Brattle theatres followed soon thereafter with the Coolidge Corner Theatre joining ranks in 2010.
Now, the Coolidge Corner is one of the first venues hosting a Wine and Film Series in partnership with Wine Enthusiast magazine. A guided wine tasting, with representatives from distributor Palm Bay International, is included in the price of admission and will follow each of four films that, of course, star vino.
The series opens on Thursday, May 21 at 7 p.m. with the 2013 documentary, "Somm," about four men determined to pass the master sommelier exam. The rigor needed to jump through the test's three hoops — blind taste, written theory and service — will be an eye opener to the casual wine drinker and an inspiration to students of any complex subject.
The series continues on May 28 with "Sideways" (2004), which put wine tasting on the bachelor-road-trip map and made pinot noir a household name. "A Year in Champagne," a 2014 profile of six champagne makers, by the director of "A Year in Burgundy," plays on June 4. The series wraps with Eric Rohmer's 1998 vineyard romp, "Autumn Tale," on June 11.
In a conference call, Wine Enthusiast's executive editor, Susan Kostrzewa, and vice president of publishing, Jay Spaleta, said that they identified "the best art house cinemas in the country" by starting with the Jacob Burns Film Center in Pleasantville, New York, which led them to Michigan Theater, in Ann Arbor; Smith Rafael Film Center in San Rafael, California; Music Box Theatre in Chicago, as well as the Coolidge.
"It's a close knit community," said Spaleta of the series' venues. "The ethos among them is what's good for one is good for all." Kostrzewa added that location and like-mindedness also factored in to their selections. Wine Enthusiast proposed a slate of films to the hosts but ultimately each theater had final say, "because their relationship [with patrons] is not transient," explained Spaleta.
Beth Gilligan, the Coolidge's director of development and marketing, immediately thought of "Autumn Tale" and the Coolidge is the only venue showing it. She recalled seeing it three times in one week while managing Cinestudio in Hartford. "I was enchanted," she mused. Plus, Rohmer's films are not readily available in the United States.
"Autumn Tale," part of a series of the four seasons, delivers Southern France through the eyes of a charming middle-aged winemaker who thinks she no longer needs romance, but alas, for whom is that ever the case? Rohmer often earns critics' praise for making movies that are gently yet refreshingly crafted, with stakes that feel more pressing than American romantic comedies.
Now that movie houses compete with mobile devices and comfy couches, serving alcohol has become de riguer. Places like the Showcase SuperLux in Chestnut Hill or the Warwick Cinema in Marblehead have even taken on full-scale meal service. "Anything that adds to the ambience in our favor and gets people out of the house and into the theater is a good thing," said Gilligan.
According to both Gilligan and Ian Judge, director of operations at FEI Theatres (Somerville and Capitol Theatres), expanding concessions has proven lucrative, maybe even fiscally vital. Judge tabulated that the addition of wine and beer "made it possible for us to fund over a million dollars in renovations over the past eight years," including restoration of 100-year-old architectural elements.
At the end of the day, Gilligan said that having a glass of wine with a movie reminds her of time spent studying abroad. "It's much more common in Europe. A lot of theaters have cafes and it always seemed very civilized. It made theaters seem more like a gathering place and destination."
Visit the Coolidge Corner Theatre website for additional descriptions and show times.
Erin Trahan is a regular contributor to the ARTery. She also edits The Independent and is writing her sixth Frommer's Easy Guide to Montreal and Quebec City.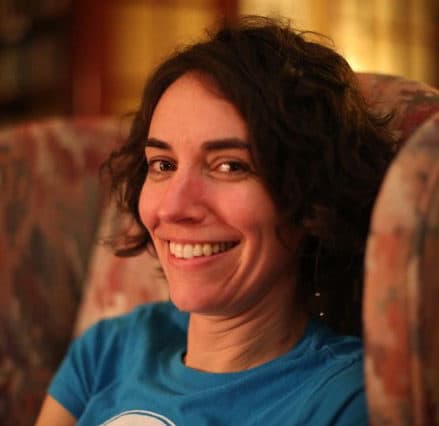 Erin Trahan Film Writer
Erin Trahan writes about film for The ARTery.