Celebrate Spring With Our Guide To 22 Garden Tours Across The Region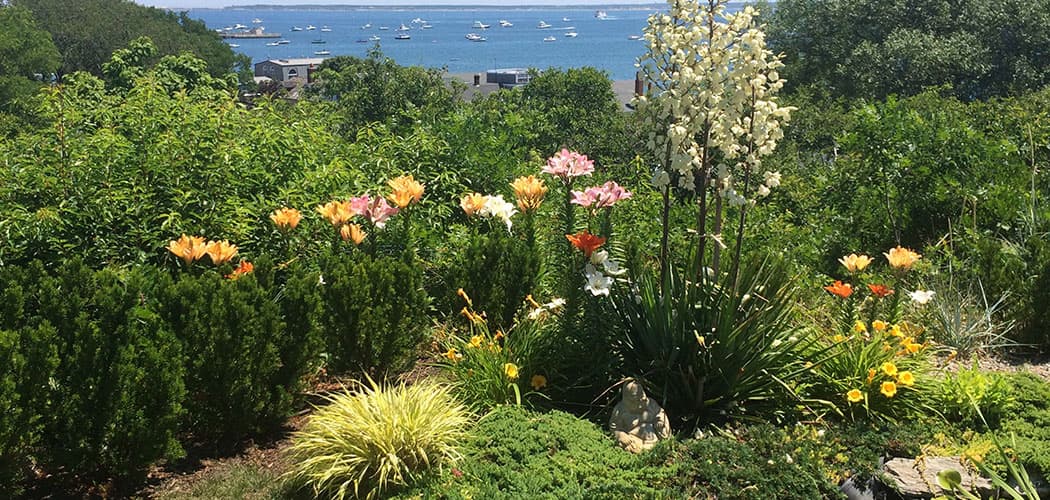 This article is more than 5 years old.
With spring in full bloom, garden tour season is upon us. This season's offerings range from a hydrangeas festival to wetland restoration, from the birthplace of the American Beauty Rose to a chicken coup. Below is our comprehensive guide to 22 tours across the region between now and the end of the summer.
June 5 and 6: Concord
The Guild of Volunteers of the Concord Museum offers a self-guided tour of private gardens. Artists from the Concord Art Association will be painting at some of the sites.
June 6: Chestnut Hill
The Chestnut Hill Garden Club's centennial tour features plantings in the Chestnut Hill historic district.
June 7: Lincoln
The Lincoln Garden Club offers a self-guided tour of five gardens—including an effort to restore native species to wetland.
June 9: Wellesley
The Hills Garden Club of Wellesley's "Beyond the Garden Gate' tour features four private, residential gardens. Wellesley artists Julia Blake, Chelsea Sebastian and Carolyn Mackin will be at some sites painting.
June 13: West Roxbury
The Evening Garden Club of West Roxbury
opens up eight residential gardens to visitors. Plus you can check out the West Roxbury Branch Library's vernal courtyard Reading Garden and Theodore Parker Church's floral-themed Tiffany Studios stained-glass windows and its small garden located between the sanctuary and parish house.
June 13 and 14: Newburyport
The Museum of Old Newbury offers its 36th annual tour of 11 gardens in the Newburyport area. This year's theme is "Visions of Paradise."
June 14: Hopkinton
The Hopkinton Garden Club, Hopkinton Women's Club and Hopkinton Historical Society celebrate the town's 300th anniversary with a tour of six gardens, including a rose garden as well as a chicken coop, plus six houses, ranging from historic early structures to a modern architect's residence.
June 14: Needham
The Needham Women's Club features six private gardens on its fourth annual, self-guided tour. Proceeds are pledged to benefit the Bay Colony Rail Trail project, which aims to convert 7 miles of an abandoned rail corridor between Needham and Medfield into a multi-use greenway.
June 19 and 20: Portsmouth, New Hampshire
South Church offers its 26th annual "Pocket Gardens" tour of 12 private gardens.
June 19 to 21: Newport, Rhode Island
The Preservation Society of Newport County and Newport Mansions present the 20th annual Newport Flower Show at the Rosecliff mansion, "the birthplace of the American Beauty Rose." The event includes talks, floral designs, horticulture exhibits and garden displays. (Note: This is a flower show, not a tour of multiple properties.)
June 20: Orleans
The Orleans Improvement Association opens up six gardens as part of its 27th annual tour. Plein air painters will be making art and local musicians will perform at some of the sites.
June 20: South End, Boston
The 20th annual South End Garden Tour showcases the ingenuity of urban gardeners by featuring pocket-sized patios, rooftop terraces, neighborhood parks and community gardens. South End artists will be painting at some sites.
June 20: Roslindale
Roslindale Green & Clean's tour features nine gardens and an "urban wild."
June 25: Nantucket
Open Gardens Day offers a tour of five gardens on the island.
June 26 and 27: Rockport
The Rockport Garden Club offers a self-guided tour of 10 private gardens, including one with a "growing dome" where vegetables thrive year round.
June 26 to 28: Newport, Rhode Island
"Secret Garden Tours" offers peaks into private gardens of some of Newport's "most prestigious properties."
July 10 to 19: Cape Cod
The inaugural 10-day Cape Cod Hydrangea Festival offers two dozen tours of private gardens from Sandwich to Provincetown as well as a hydrangea-themed conference, art, talks and pruning demonstrations.
July 11: Gloucester
A self-guided walking tour of private gardens in Gloucester's seaside Annisquam neighborhood.
July 11: Salem
The Salem Garden Club presents its "Summer Seaside Garden Stroll" in the city's River Forest Park area. Local musicians will perform and en plein air artists will paint at some sites.
July 11: Stockbridge
The Lenox Garden Club's "Hidden Treasures of the Berkshires" tour showcases six gardens in Stockbridge this year.
July 18 and 19: Pittsfield
This year's Pittsfield Garden Tour includes a showcase of container gardens and demonstrations.
July 19: Provincetown
The Provincetown Art Association and Museum offers its 18th annual "Secret Garden Tour," a self-guided journey through private gardens, focusing this year around the West End part of town.