30 Miles Out At Sea, The Nantucket Film Festival Shines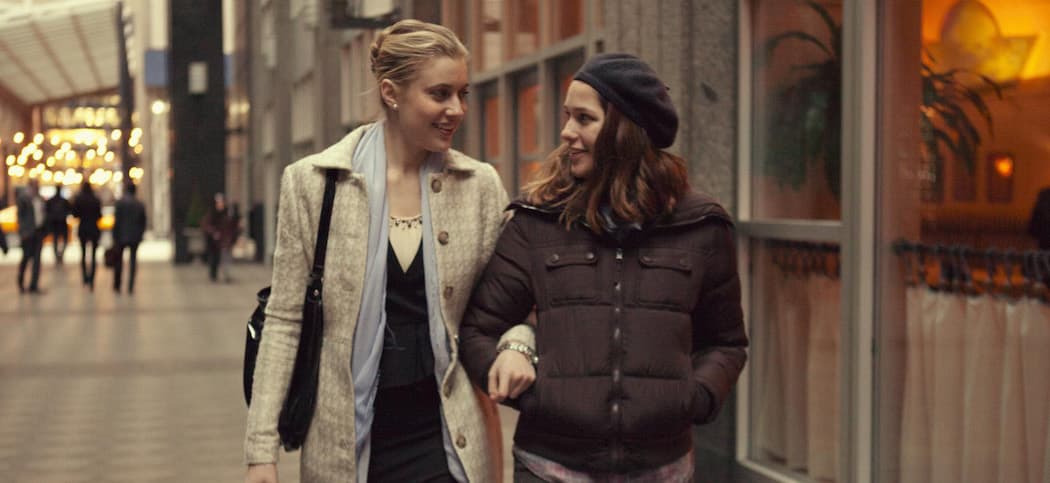 This article is more than 5 years old.
Twenty years has not changed the humble roots of the Nantucket Film Festival, which in ambiance and setting mirrors the down-home Yankee style of its host isle, a far cry from the red carpet milieu that many of its guests are more accustomed to on the other side of the country. It's a unique juxtaposition: Some of Hollywood's heavy hitters hanging out on the quaint, storied summer destination some 30 miles out at sea.
When asked what had changed over the years, executive director Mystelle Brabbée, who's been involved since the fest's incubation, mentions the Internet — films arriving on digital hard drives instead of massive reel cans and growth. The festival has expanded from one theater and 1,000 attendees to seven venues and nearly 10,000 connoisseurs of film, but Brabbée points out the festival has always remained focused on screenwriting and storytelling.
Past honorees have included Paul Schrader, scribe of Martin Scorsese's "Taxi Driver" and Aaron Sorkin, the creator behind "The West Wing" and screenwriter of "Moneyball" and "The Social Network." This year's Screenwriters Tribute guest will be Robert Towne, who wrote "Chinatown." Beau Willimon, creator and writer of "House Of Cards," will receive Variety's Creative Impact in Television Writing Award. Actress Robin Wright will be on in attendance to present.
The origins of the fest began when siblings Jill and Jonathan Burkhart, who had lived on Nantucket and were in the film business, decided to, with their friend and collaborator Jonathan Larson ("Rent"), cultivate their desire to launch a film festival. Nantucket seemed like the natural place, not only because of the Burkharts' origins there, but the island's long standing tradition as a muse and a source of lore. Many writers' colonies have existed on its sandy expanses and such classics as Herman Melville's "Moby Dick" and Edgar Allan Poe's "The Narrative of Arthur Gordon Pym of Nantucket" use it as a launching point for their iconic odysseys.
The 2015 fest, which runs June 24-29, offers more than 40 feature films, as well as shorts packages, family fare (kids shorts, the hot new Pixar film "Inside Out" and "Shaun the Sheep" from the creators of "Wallace & Gromit") and panels and special events. Late Night Storytelling is one such staple that invites NFF guests and islanders alike to share stories live on stage (this year's theme happens to be "Fact vs. Fiction") and a special panel on "Women Behind the Words: Stories from Hollywood's Front Lines." Actresses Jacqueline Bisset and Lili Taylor will join USC Professor Stacy L. Smith and A&E Network's president and CEO Nancy Dubuc and Variety's TV Editor Cynthia Littleton for an in-depth discussion.
The program lineup includes the David Foster Wallace bio-pic "The End of the Tour," starring Jason Segel and Jesse Eisenberg; indie darlings "The Overnight" and "Me and Earl and the Dying Girl;" and documentaries "Racing Extinction," by Academy Award-winner Louie Psihoyos ("The Cove"), who will be at the event, and "The Wolfpack," a story of isolated New York City youths who spend their time remaking the movies they were reared on.
Also, as part of the Spotlight series, there's the new indie ramble from Noah Baumbach ("Frances Ha"), "Mistress America," and "The Stanford Prison Experiment," a dramatization of the notorious human lab rat exercise from 1971 initiated by Stanford professor Philip Zimbardo who's played by Billy Crudup. A personal favorite of Brabbée's is the tender documentary "Some Kind of Spark," about inner-city youths' exposure to Beethoven and classical music and their unlikely adoption of the genre, which she cites for its subtle poignancy.
There will also be a special performance of the Berklee Silent Film Orchestra accompanying a screening of the silent classic, "Phantom of the Opera" (1925) staring Lon Chaney. Every one of the BSFO's scores is an original composition and tailored in tone and texture for the specific film — if you've never seen a silent film with a live accompaniment, it's an experience that's wholly unique and impossible to forget (see more in The ARTery's piece on "Sounds of the Silents").
Additionally and sadly, longtime stalwart of the NFF Anne Meara recently passed. The festival will quietly remember her presence and imprint with a series of short films about her life and involvement with the festival. Her husband, Jerry Stiller, has had a long running involvement with the festival, as has their son, Ben Stiller, as a host, participant and advisor.
The Burkhart and Meara/Stiller familial backing of the NFF goes to what Brabbée describes as an intimate and cultivating environment. "There are no paparazzi here," she said. "It's very relaxed and free and collaborative, a bit like an incubator."
And for those who love film but find the summer time prices of this highly sought vacation spot a bit steep, Brabbée points out there are day ferry and alternative rooming options. Nonetheless, the intermingling of cinephile, star and islander among the cobblestone and in the darkened halls of storytelling paradise seems to be sailing along and poised to notch another decade of success.
For more information about the festival and travel and accommodations as well as tickets (residents receive a discount) see the NFF's website.
Tom Meek is a writer living in Cambridge, Mass. His reviews, essays, short stories and articles have appeared in The Boston Phoenix, Paste Magazine, The Rumpus, Thieves Jargon, Charleston City Paper and SLAB literary journal. Tom is also a member of the Boston Society of Film Critics and rides his bike everywhere. You can follow Tom on Twitter at @TBMeek3 and read more at TBMeek3.wordpress.com.