20 Boston-Area Concerts To See This Fall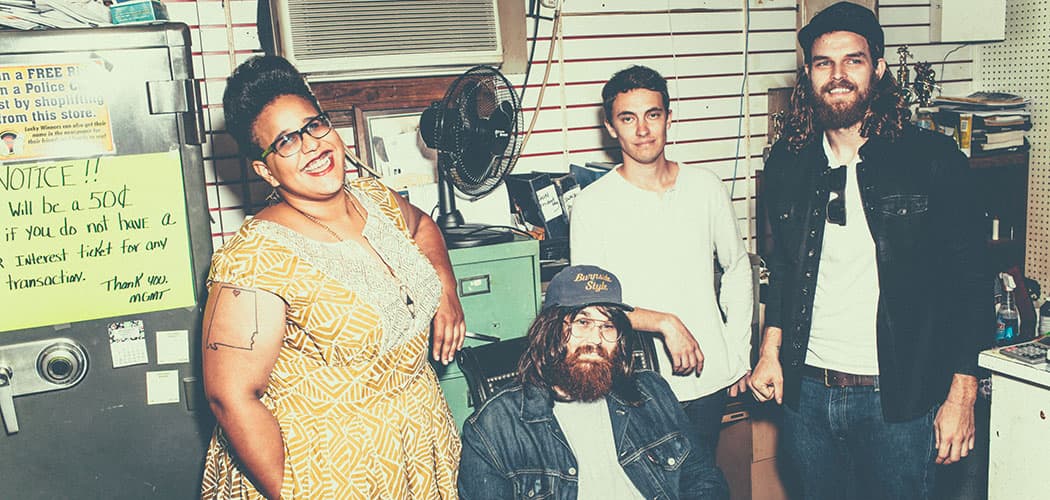 This article is more than 5 years old.
In the wake of a punishingly hot and humid August, September feels like the perfect time to reinvigorate the brain and body with live music. Check out our recommendations for the upcoming Boston music season below.
JP Music Fest: Sept. 12, Pinebank Field at Jamaica Pond, Boston
The fifth annual free music fest boasts a lineup of all Jamaica Plain-affiliated acts, including the macabre Americana outfit Love Love and Afro-pop group Koliba.
---
Algiers: Sept. 17, Brighton Music Hall, Boston
The Atlanta trio sets gospel-style vocals atop moody electro-punk to preach radical, anti-racist politics.
---
Bridget Kearney and Benjamin Lazar Davis: Sept. 18, Club Passim, Cambridge
Bridget Kearney, of Boston-born soul-pop band Lake Street Dive, and Benjamin Lazar Davis, of Brooklyn-based chamber-pop group Cuddle Magic, present a collection of odd and lovely songs inspired by Ghanian musician Aaron Bebe.
---
Vieux Farka Touré and Julia Easterlin: Sept. 20, Johnny D's, Somerville
"Touristes" is the magical collaboration between renowned Malian guitarist and singer Vieux Farka Touré and the emerging Brooklyn-based singer Julia Easterlin.
---
King: Sept. 24, Isabella Stewart Gardner Museum, Boston
King are a Los Angeles trio made up of twin sisters Paris and Amber Strother and singer Anita Bias. The group rocketed to Internet fame in 2011 when Prince took note of their spare, lingering R&B.
---
Boogie Boy Metal Mouth EP Release: Sept. 25, Middle East Upstairs, Cambridge
There aren't too many bands who can convincingly claim to have invented a genre, but Boston's own experimental-punk-rap duo Boogie Boy Metal Mouth is truly one-of-a-kind.
---
Boston Calling Music Festival: Sept. 25 – 27, City Hall Plaza, Boston
The sixth iteration of the twice-annual pop music festival includes headliners The Avett Brothers, Alt-J and Alabama Shakes.
---
Yo La Tengo: Oct. 3, Wilbur Theatre, Boston
The groundbreaking '80s indie-rock band continues its quiet and insistent influence with its latest album "Stuff Like That There."
---
Girlpool: Oct. 5, The Middle East Downstairs, Cambridge
You haven't heard girl-on-girl harmonies until you've heard the strident, euphoric tones of Los Angeles minimalist indie-pop duo Girlpool.
---
Honk! Festival: Oct. 9 to 11, Davis Square, Somerville, and Harvard Square, Cambridge
The free, Somerville-born festival, now in its 10th year, has inspired mobile activist street band festivals from New York to Seattle and from Australia to Brazil.
---
Brandi Carlile: Oct. 10, Orpheum Theatre, Boston
The Nashville singer-songwriter transcends country music cliché with her introspective-yet-expansive 2015 album "The Firewatcher's Daughter."
---
Bruce Molsky: Oct. 15, Club Passim, Cambridge
It is no exaggeration to say that Bruce Molsky is one of the greatest American fiddlers of all time. His playing is mesmerizing and transporting, and best experienced live.
---
Avenue: Oct. 17, The Middle East Downstairs, Cambridge
The rising Roxbury rapper follows up his recent full-length debut, "The Chandelier View," with a new project, titled "The Difference a Year Makes."
---
Peaches: Oct. 23, Paradise Rock Club, Boston
The iconic, gender-bending electro performance artist hits the road in support of her upcoming album "Rub," her first in six years.
---
Chance the Rapper: Oct. 27, House of Blues, Boston
Chicago's Chance the Rapper raps like a jazz singer, lyrical and melodic and loose.
---
Joanna Gruesome: Oct. 28, The Middle East Upstairs, Cambridge
The Scottish punk-pop outfit hone their patented combination of sweet and skull-shattering on their most recent album, "Peanut Butter."
---
Mavis Staples: Nov. 7, Berklee Performance Center, Boston
At 76, the iconic rhythm and blues singer is as utterly enrapturing as ever.
---
Natalie Prass: Nov. 8, The Sinclair, Cambridge
There is a subtle toughness to Natalie Prass' deceptively delicate songs.
---
Shamir: Nov. 18, The Sinclair, Cambridge
2015's "it" kid brings his cheeky electro-pop back to Boston in the wake of his breakout album "Ratchet."
---
Kingsley Flood: Nov. 20, The Sinclair, Cambridge
Boston's Kingsley Flood imbue emotional folk-rock with intricacy and passion. They release their second full-length album on the heels of two recent EPs.
---