The Feelies, The Band That Turns Down '95 Percent' Of Gigs It's Offered, Comes To Cambridge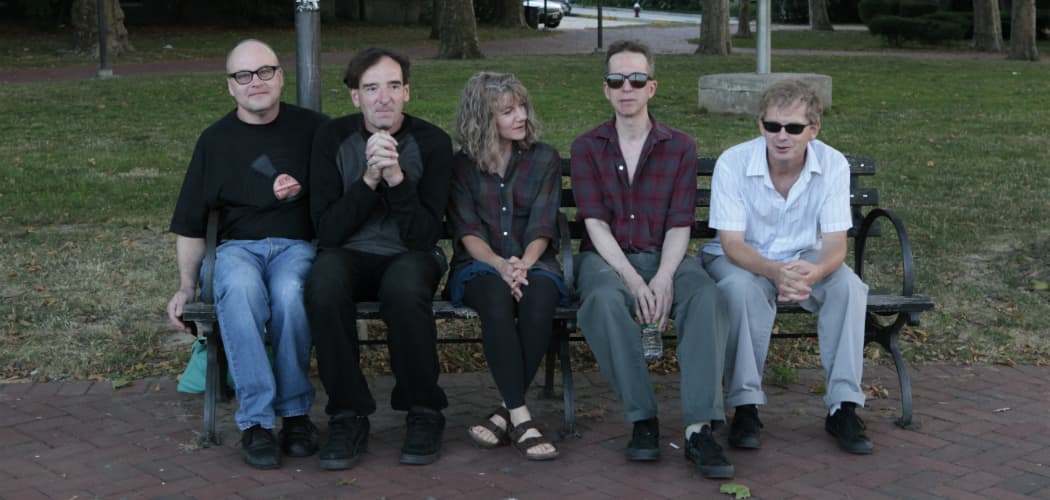 This article is more than 5 years old.
Is there a proper antonym for "careerism"?
I can't find a good one, but if there were a rock 'n' roll band that embodied that term, it would be The Feelies.
"We get offers all the time from all over the West Coast, Chicago, the Far East, Europe," says co-leader and guitarist-singer Bill Million, on the phone from his Florida home. He'll soon be driving to New Jersey to meet up with the rest of the band, rehearse for four hours and then make the trek to Cambridge to play The Sinclair on Friday.
"We probably turn down 95 percent of what we are offered," Million continues. "The band really doesn't like to travel so much for the most part. We probably could make a reasonable amount of money touring, but to what end? It's not worth it to us. Not to say we wouldn't do it, but if there is anyone in the band that doesn't really want to do something, that's the decision."
As such, they primarily play the Northeast. It's our good fortune.
Some Early Shakeups
The New Jersey-based group formed in 1976. By 1978, the Village Voice dubbed the then-unsigned Feelies "The Best Underground Band in New York." A year later, they released their first single and the following year, after signing with Stiff Records, the album "Crazy Rhythms" debuted.
Since, there have been just four more studio albums, the latest, "Here Before," coming in 2011. Co-fronted by Million and guitarist-singer Glenn Mercer, The Feelies had gone through some early permutations, settling in with bassist Brenda Sauter, percussionist Dave Weckerman and former Luna drummer Stan Demeski by 1982.
They disbanded in 1992 and reformed in 2008. "When we first decided to play again," Million says, "the primary driving force in getting back together was having new music."
The Feelies have written 11 songs and are about to start working on their sixth LP soon. "We've got a new album's worth of songs that we've been rehearsing and demoing and right now," Mercer says on the phone from his New Jersey home/studio.
"It should be a slow, semi-laborious process. Right now, there's a lot of acoustic guitar. It's kind of mellow, but there's some rock-type songs, too," he says. "We're trying to cover a lot of ground, be a little experimental. There's this one song that has a drone, loop-type thing. We're trying to figure out the best approach to recording. I think we're going to do it here and we'll see where it takes us."
"To me, that's the single most important thing," Million says of writing new material. "When you can go out and record a new album and play those songs [in concert] and fit them into songs from many years ago in that way, it tends to put the older songs in a different light."
The group is notoriously bad at making plans, but Mercer and Million both think they'll record this fall, mix early next year and plan for an album release some time later in 2016.
Not Banking On Nostalgia
There are bands still around that formed back when The Feelies did, relying completely on their back catalog, banking on nostalgia.
"I wouldn't discount a band that is purely nostalgia," says Mercer. "There is definitely a place for that and there's an element of that in what we do, but I think we need to feel value beyond that. It's the joy of any creative endeavor, the urge to express yourself and then follow through with that. And there's the social aspect of it, [to] be able to be a band and remains friends, to meet people at shows we've known for years now."
The Feelies, minimalists inspired by the Velvet Underground, like many bands of their generation, are a synchronous unit that mixes waves of calm and frenzy, meditation and agitation. Despite a frequent subtext of anxiety and angst, there's also a palpable sense of anticipation and excitement, tension and release. They find joy in repetition, to quote an old Prince song title. At their most fast and furious, back in the '80s, I described Mercer and Million on stage as "jackrabbits on speed."
They are still that to a fair extent, but as Million, says "it's less than we used to." He recalls the band's longtime friend and former manager Steve Fallon saying sometimes he had to leave the room because he thought the band was going to explode on stage.
Demeski adds that what The Feelies do is "similar to early rock music. Simple chords and progressions and straight-ahead rhythms with relentless drumming and pulse. We have a lot in common with Buddy Holly. It's nice music that makes people happy. Well, I don't know if I'd call us 'nice.' It's fast, repetitive music that makes people happy."
Million says one of the criticism of the band is that there's not a lot of obvious changes.
"But I think we lean toward the much finer details in the music. In our minds we look at everything we do as a work in progress that is almost never done. It could be 'Fa-Ce-La' off 'Crazy Rhythms.' A year ago we made a slight change at the end of the song that was contingent more upon Dave, Stan and myself being where we needed to be, just one little adjustment, and made it a lot better. And this is a song that's been around for quite a long time." (35 plus years!)
Who's Who
Mercer and Million both sing, but their vocals are more conversational, rarely mixed high in the sound. Words matter — or snatches of words — but only up to a point.
A lot of what makes The Feelies succeed is the interplay between Mercer and Million as guitarists. Million primarily plays rhythm guitar and Mercer both rhythm and lead. "We're very sympathetic toward one another," Mercer says. "We're influenced by a lot of the same guitar players sort of styles — the way they fit together, what Keith Richards always calls 'the weaving,' the tapestry of it, woven together."
And then, there's the way Weckerman and Demeski lock in on percussion and drums. "Bill and I write the percussion parts," says Mercer. "That's part of the songwriting process. Stan and Dave are completely different players. Stan is very rhythmically precise and Dave's not. And you get that one quality which is essential for good rock and roll — when things are totally locked in."
The Feelies have a few famous and influential fans. Lou Reed — whose Velvet Underground served as a virtual Feelies template — asked them to be his backing band for a special radio concert for alternative rock station WLIR in 1988. Writer Jonathan Franzen is a huge Mekons fan and director Jonathan Demme loves The Feelies. He featured them as a school dance band in 1986's "Something Wild" and recently used their version of the Rolling Stones' "Paint It Black" in his film "Ricki and the Flash."
The Feelies, by the way, have upwards of 25 covers they can pull out of their hat — songs by The Beatles, Neil Young, the Stooges, the Velvets, Wire, Brian Eno, Television and Patti Smith, among them.
At the Sinclair, they'll play two regular 90-minute sets — the first one, if history shows, leaning toward the more languid and the second toward the more frenetic. The long encore will be covers. "It's like a celebration of our roots and also a point where it's a little bit more relaxed," says Mercer, "the encore covers."
Mercer says virtually anything in their catalog is up for grabs on any given night. They may possibly unveil as many as three of the new, unrecorded songs at the Sinclair. And, as much as The Feelies don't like touring, per se — the travel, the grind — they love playing live.
"It's that immediacy of reaction, the energy," says Mercer. "It's unpredictable. Every crowd is different and unknown. It could go any number of ways."
The Feelies will be at The Sinclair Friday, Sept. 18 starting at 9 p.m.
---
Jim Sullivan is a former Boston Globe arts and music staff writer who pens the arts-events website jimsullivanink.com and contributes to various publications, TV and radio outlets. He hosts the monthly music/interview show "Boston Rock/Talk" on Xfinity On Demand.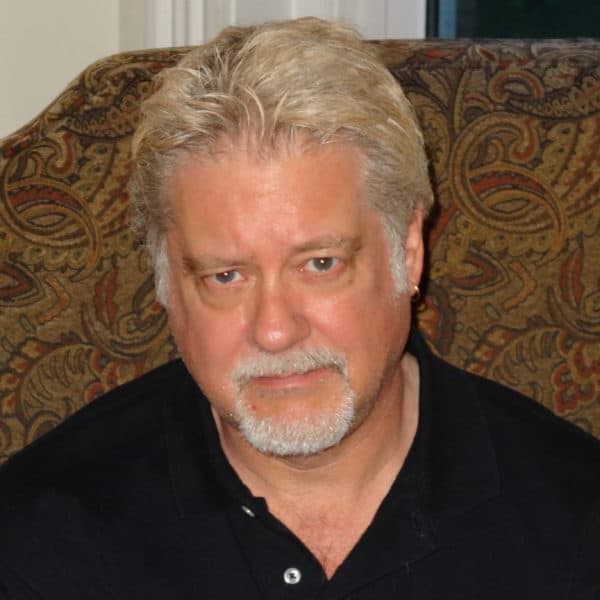 Jim Sullivan Music Writer
Jim Sullivan writes about rock 'n' roll and other music for The ARTery.