A Wearing Walk Down Laura Nyro's Memory Lane In 'One Child Born' At Oberon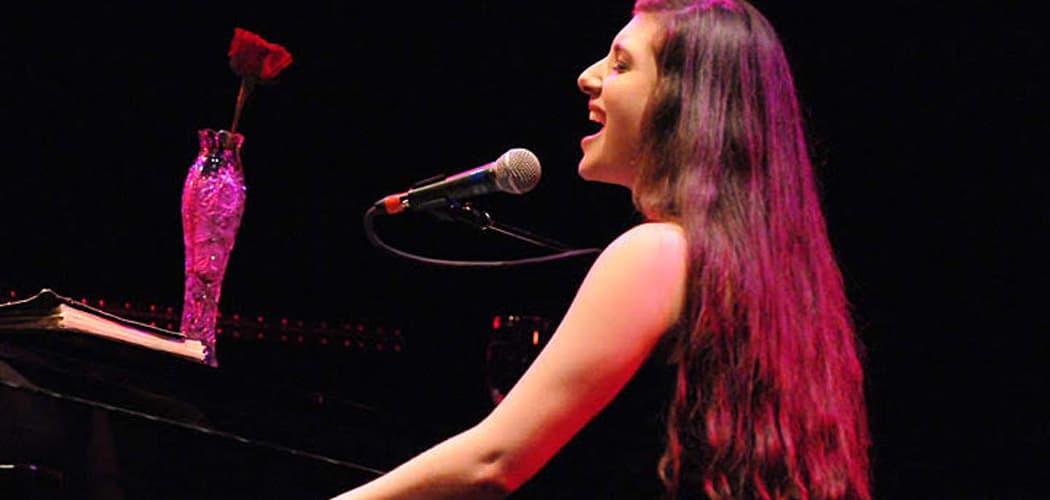 This article is more than 4 years old.
Your take on "One Child Born: The Music of Laura Nyro," Kate Ferber's one-woman show at Oberon, likely depends on two things: 1) How much you like Nyro's songs and 2) how interested you are in hearing fictionalized accounts of fan encounters with the late singer-songwriter, be they on record, in concert or in person.
I was mostly fine with Ferber's renditions of Nyro's songs. Less so with the stories.
For me, Nyro was someone I liked and respected, but did not love. I played her music when I got into a Joni Mitchell-esque block of programming as a college DJ in the mid-'70s.
I know some of her biggest songs, melodramatic tunes like "And When I Die" and "Eli's Coming," were big hits for middle-of-the-road pop-rock bands, in this case, respectively, Blood, Sweat & Tears and Three Dog Night. Barbra Streisand, Peter, Paul & Mary and The 5th Dimension also had hits with Nyro's songs. I have to admit Nyro's induction into the Rock and Roll Hall of Fame surprised me: She was that good? She was a rock and roller? But a lot about the Hall surprises me.
The premise of Ferber's show, directed by Adrienne Campbell-Holt and co-written by Ferber and Louis Greenstein, is fairly simple. Ferber begins by talking about her own passion for Nyro's music — singing her songs as a kid, dressing like her — and then comes back to wrap it up at the end, speaking as herself. In between, she intersperses 10 songs from Nyro's catalog with "reminiscences" from nine characters, young and old, white and black, female and male.
So, "One Child Born" eschews the standard jukebox musical form. This isn't so much the story of Nyro's life as it is reflections on her and her music by these characters, some of whom Ferber has said are based upon real people she met at her own performances. Structured as such, you don't hear about Nyro's relationship with Jackson Browne or her management by (and eventual rift with) David Geffen. You don't know Nyro quit the biz at 24 and came back five years later. You don't know about her feminist activism. And there's no mention of the ovarian cancer that killed her in 1997 at 49.
Nyro's music is at the center of this — obviously, there are her sometimes flowing, sometimes disruptive pop-jazz-folk stylings — but it's a stop-and-go affair with the music and the narrative, one ostensibly leading logically into the other. Ferber's soprano voice is strong, if somewhat over-wrought. She can wail and she did wring every possible crescendo out of "Eli's Coming" and "And When I Die." The latter is where the musical's title comes from: "And when I die and when I'm gone/ There'll be one child born and a world to carry on, to carry on."
Ferber changed her speaking voice and accent for each character and often added a hat, scarf or jacket to indicate they're new and different people. The fans we saw portrayed? They include a young girl who meets Nyro on the New York City streets and gets invited back to her flat for coffee, wine and an intimate concert; a black grandmother looking back on seeing Nyro in concert and being surprised she was a white girl; a young hipster dude who's discovered if he plays Nyro's music on the stereo it makes chicks swoon and easier to bed.
One of the young fans gets tickets to a Nyro concert in 1970 and calls out "I love you!" and Nyro responds "I love you, too!" I've seen this happen dozens of times in concerts and it's not revelatory, it's practically rote. Another character, the grandmother, talks about seeing Nyro and then notes she later saw David Bowie. But there was nothing further she had to say about this. Why even mention it?
Some of Ferber's anecdotal snippets were amusing, but too often they crossed over into the treacly, too-cute world. "One Child Born" is not a long show, just 65 minutes, but even at that it was wearing.
"One Child Born: The Music of Laura Nyro" is at the American Repertory Theater's Oberon Dec. 2-5 and 9-10.
---
Jim Sullivan is a former Boston Globe arts and music staff writer who pens the arts-events website jimsullivanink.com and contributes to various publications, TV and radio outlets. He hosts the monthly music/interview show "Boston Rock/Talk" on Xfinity On Demand.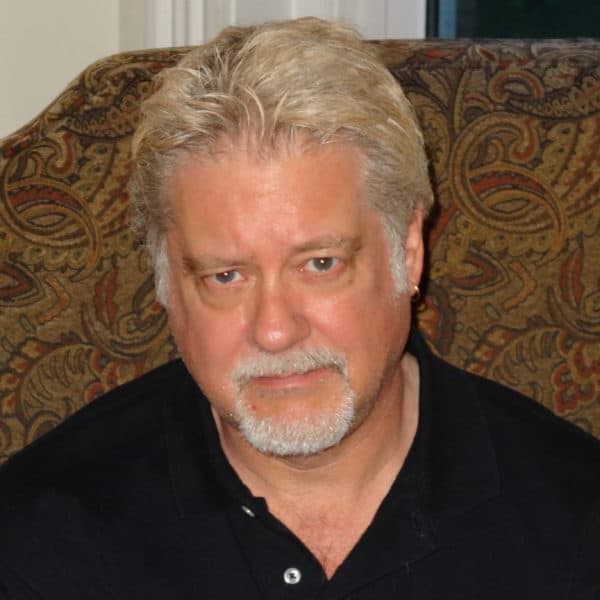 Jim Sullivan Music Writer
Jim Sullivan writes about rock 'n' roll and other music for The ARTery.