How Bully's Alicia Bognanno Carved Out Her Own Rock 'N' Roll Path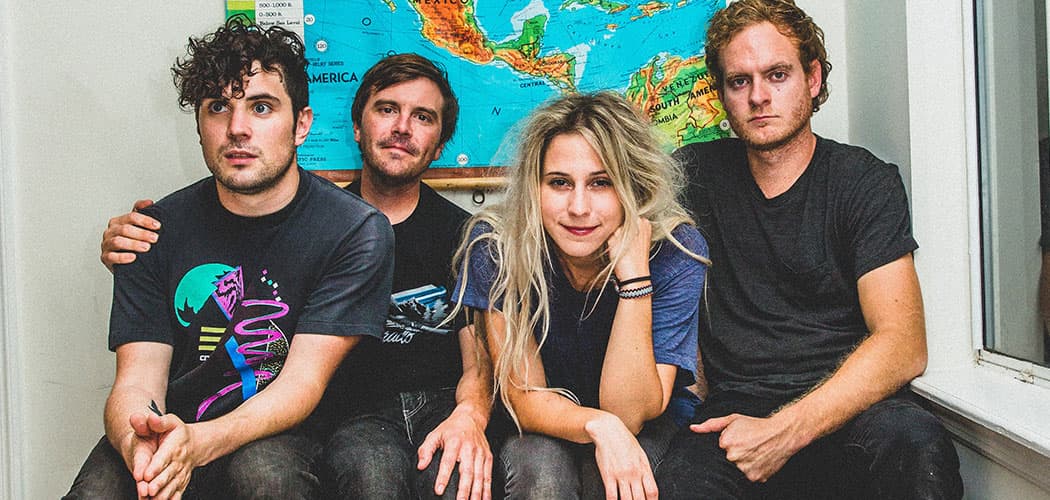 This article is more than 5 years old.
Alicia Bognanno prefers to work with her own hands. She likes things tactile, immediate. That's why the Bully frontwoman recorded the Nashville garage-pop band's debut album, "Feels Like," on reel-to-reel tape: not so much because of how analog sounds, but because of how it feels.
"It makes more sense to me," says Bognanno, who will perform with Bully at the Sinclair in Cambridge on Jan. 9. "It's a lot more of a physical thing, when you're working with a tape machine and a console and you're kind of bypassing the whole computer part of it. You're physically pressing 'play' and 'record,' you're not just clicking it on a laptop."
And indeed, there is a visceral grit to "Feels Like." Clocking in at a lean half an hour, the album is a blistering, hook-infused exercise in catharsis propelled by Bognanno's frayed vocals and waves of exhilarated distortion. The group's budget only allowed for a few takes on the tape, which lent the recording process an urgency and focus that Bognanno says she prefers.
"I like forcing yourself to commit to something," she explains. "Once it's on the reel, it's on the reel, you're going to move on. ... I'm really indecisive, so I think that being forced to commit to something is really helpful to me. Otherwise I'll be tweaking a mix for a year before I even put it out."
Bognanno, who produced and engineered "Feels Like," took her first engineering classes as a teenager and moved from her hometown near Minneapolis to Tennessee to continue her studies at college. She even interned with the indie rock elder statesman Steve Albini, who famously engineered Nirvana's album "In Utero." But for Bognanno, audio engineering was really just a way to get herself closer to making music, something she had dreamed of since childhood but never really pursued.
"I had an acoustic guitar that I saved up money to buy," Bognanno remembers. "And I took two lessons from a senior in high school. This was probably when I was in like eighth grade. And that was the extent of it. And I remember being like, 'Why is this so difficult?' Because acoustic guitar, to me, is just way more difficult than electric guitar. And it was just really discouraging because I didn't get it. And I think a lot of things in my life—I don't know if it's because I'm left handed or what—don't click with me like they normally would [for other people]."
Once Bognanno got to college, she was suddenly surrounded by people who played in bands. She was able to pick up electric guitar simply because there were always so many of them lying around the house where she lived. To her delight, she found electric guitar a far more forgiving instrument than acoustic. At last, "it felt like I could express myself creatively," she says.
Bognanno was frequently the only woman in her engineering classes. "That sucked, not having any other girls," she says. "Because it just feels like a lot of unnecessary pressure that you shouldn't have in a learning environment. Not like anyone was [putting it on] me, but it's there, when you're the only women and it's just a bunch of dudes."
She developed a coping mechanism: Whenever a class was instructed to work in pairs, if there were an odd number of students Bognanno would ask to work alone. "A fair amount of the time if I was partnered up with somebody they'd kind of take the reins," she says. "So I'd just would try and do the projects by myself." Besides, "I have to do something to learn it. So if I'm just sitting there and someone else is physically doing it, I don't get it. It's not making sense to me."
The songs on "Feels Like" are emotional, direct. "Usually [a song] just starts with something that's bugging me or something that's on my mind," says Bognanno. She writes the melodies and guitar parts first, then brings them to the band to arrange. The lyrics take longer to coalesce, but once they do, they are as forthright and familiar as Bognanno's instantly recognizable riffs.
In an album stuffed with catchy numbers, "Trying" is probably the catchiest. In Bognanno's gentler moments, her voice possesses a surprising cooing quality. "Trying" hinges on the contrast between Bognanno's soft verses, with their sing-songy bass line, and a huge, screaming chorus. "I question everything/ My focus, my figure, my sexuality," Bognanno murmurs, before throttling into the refrain: "Trying to hide from my mind, I am/ Trying all the time, I am."
"It's just about being really confused," Bognanno says of the song. "It's a lot of unanswered questions you have in the back of your mind that won't leave you alone, and you just want to run away from it because it keeps bringing you down."
"Trying" is followed by "Trash," the eeriest number on "Feels Like" and, according to Bognanno, a harbinger of things to come: "Trash is my favorite song. That's what I want the whole second record to sound like."
"Trash" starts out ordinarily enough, with a backbeat and a bass line and some lyrics about feeling betrayed. But halfway through the first verse, Bognanno's voice slides upwards into dissonance, her words clashing sharply against the harmonic janglings of the guitar. She doesn't stay there for long—the chorus contains her trademark scream—but for a moment she exists totally in a realm of her own, on a path she has laid out for herself.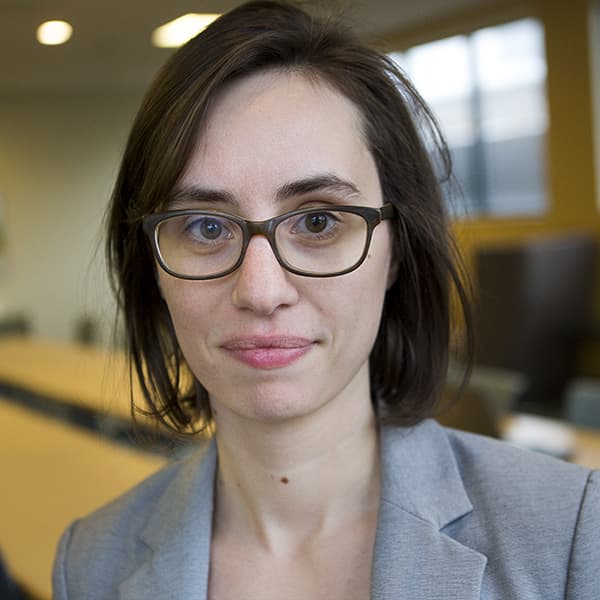 Amelia Mason Arts And Culture Reporter
Amelia Mason is an arts and culture reporter and critic for The ARTery, WBUR's arts and culture team. She covers everything from fine art to television to the inner workings of the Boston music scene.