Bowie On Bowie: A Boston Rock Writer Recalls The Artist's Own Thoughts On His Life And Work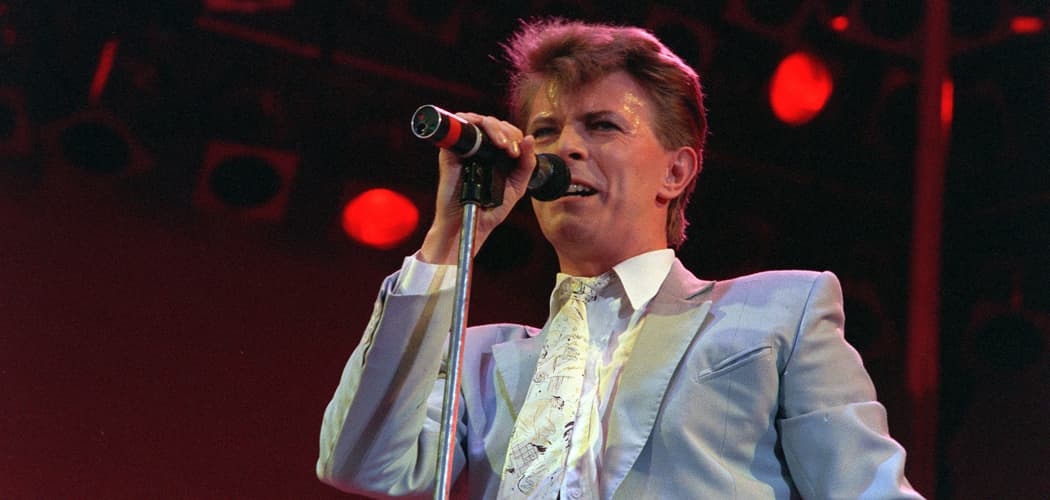 This article is more than 5 years old.
Monday morning, after the news about David Bowie's death hit, I was thinking back to a line he boldly sang on the title track of his 2013 album "The Next Day": "Here I am, not quite dying!" Great, we thought. We'd heard about his retirement from touring, but also rumors about illness. No new music for 10 years -- and then this great comeback.
And then two days after his 69th birthday and the concurrent release of his "Blackstar" album: David Bowie, killed by cancer after an 18-month battle.
Carlos Alomar, who played guitar with Bowie off and on from 1974 to 2002, posted this on Facebook: "Can't sleep ... It's like my heart is frozen, and my gaze is fixed ... Nothing comes to mind ... Stunned. Not making much sense right now."
Once again, Bowie's music speaks to his situation. Not that Alomar, or anyone outside a very tight circle, knew anything was imminent.
Last month, the video for "Blackstar" was posted — a spooky, meandering, jazz-tinged, 10-minute song, with a mournful Bowie, bandages with black buttons over his eyes, singing about being "in the center of it all … on the day of execution."
Then came the next video, "Lazarus," with Bowie in a hospital bed, same bandages, groping, elevating, leaving us. Bowie singing, "Look up here, man, I'm in danger, I've got nothing left to lose." At the beginning we see glimpses of a dark figure — the angel of death? — poking out of Bowie's armoire and at the end, he gets up from his desk and his bed and jerkily backs into the armoire, as if being pulled in. Bowie's hand reaches out to close the door.
The cover of the CD is white with a black star in the center. On the inside there is a photo of a pensive Bowie at sunset, above him a circular sunburst image. He's half in light, half in dark, as if between two worlds. After Bowie's death, Ivo Van Hove, a Belgian theater director who worked with him on the ongoing Off Broadway musical "Lazarus" by New York Theatre Workshop, told a Dutch radio station that Bowie had liver cancer.
So, we're all taking pause. Recalling the many "wild mutations" (as Bowie put it in "Star") that he'd played over the years. The art-rock-folk years of "Space Oddity" and "Changes," the glam years of "Ziggy Stardust" and "Aladdin Sane," the "plastic soul" period of "Young Americans." The synthesizer-based Berlin trilogy done with Brian Eno, the stadium-sized mainstream success of the mid-'80s, the big swerve from solo star act to singer in the band Tin Machine in the late '80s, the conceptual album "Outside" in the mid-'90s about murder-as-art. Above all, there was his desire to keep making music throughout his life, right up to the end.
Bowie was nothing if not good humored about himself and his persona, as I discovered when I interviewed him several times over the years.
"I'm not without luggage," Bowie told me in 1997. He chuckled, admitting what might have been obvious. He had had to groan over more than a few things he said and did, but, he added an upside was, perhaps, that some of that luggage "makes travel easier. Plus, I just have this — I don't know — unquenchable enthusiasm. I probably drive people around me mad with my enthusiasm."
A few of the bags he carried: legend, star, pioneer, provocateur. Also: chameleon and stylistic thief. Bowie lived comfortably with all of these things.
I mentioned that an English interviewer had recently tossed a self-analytical question at Bowie and he had taken the bait. Bowie described himself as "a populist and a postmodern Buddhist surfing my way through the chaos of the 20th century."
"Pretentious, moi?" said Bowie, with a hearty, self-deprecating laugh. "I'm not sure what to do with these things," he added, sighing, of that quote in particular and his proclivity in general for making pronouncements and expounding philosophically. "I like dreaming them up, but they come back at me. Some people get them as what they are [poking fun at myself], and other people think that's kind of what I really think. I'm not sure which side to go on because I half believe it's true, that's the trouble.
"I do feel that that's what I'm good at doing. Maybe I have this strange set of antennae that allow me to actually understand why — to a certain extent, maybe intuitively — why culture works and what the messages are and what we are sending out and receiving. That may be my contribution. I'm not a futurist. I'm very thoroughly sure-footed in the contemporaneous."
Bowie observed. Bowie borrowed. He took from the outré and avant-garde and reconfigured, shaping and squeezing it toward the mainstream.
I posed this parodic fantasy to Bowie in that 1997 interview: There he is, this thin, handsome older man in a long leather coat, lurking outside a club, maybe incognito, notebook and tape recorder in hand, waiting to get inside in order to assimilate, process, and steal the sounds of the hippest music. Inside, the creators of the music hear of his presence, cower and cringe, afraid of the pillager.
Bowie laughed heartily. This parody came to fruition, he said. "I've been featured in a long-running cartoon in Britain as being just that, a rather disengaged culture vulture. A bit of a mad pilot that kind of flies from avant-garde trees, making this nest out of glittering jewels that belong to other beings. Well, I guess that's me."
No apologies, however. "The thing is, I agree with all that, and I don't see anything wrong in that. Yes, that's what I do. I'm a contagious, infectious enthusiast. It's what I like doing."
The term most frequently applied to Bowie's career has to be "chameleon-like" — for all the musical changes and image shifts he undertook. During a 1990 interview, I asked him if he saw himself that way.
"I think a painter who fell into that category was Picabia," said Bowie, dropping the name of the French artist who began as a post-Impressionist and later embraced Cubism, Futurism, Dada and Surrealism. "He had a very hard time being taken seriously as an artist because he changed so rapidly and continually throughout his career. And if you aren't seen as a craftsman who will stick to your so-called guns, I think you unfortunately start falling into the realm of 'dilettante.' I got plagued with that for a while, and I think I probably always will.
"But I can't change my focus. My focus is very short-lived. I'll fool around with a side of art or a side of music or whatever, and then my attention is not there anymore. I don't wish to take it any further. I've done what I want to do with it and then I move on. That just happens to be the kind of artist I am. I'm not sure whether that means chameleon. It just means there are so many aspects of music that are interesting to me, it really is fun playing in there, like a big playground."
Bowie went on to quote his friend and collaborator Brian Eno, the avant-garde rocker and noted producer: "'You know what the great thing is about music? It's like being a jet pilot and you can crash your plane and walk away from it.' Which I thought was a marvelous observation. You can really afford to make mistakes in music that you don't make in real life. That kind of makes it exciting."
Bowie once looked like a hippie, then a carrot-top with lightning bolts painted on his face, then a slick, suave nightclub singer. In 1971's "Changes" he sang: "So I turned myself to face me/ But I've never caught a glimpse/ Of how the others must see the faker/ I'm much too fast to take that test."
The concept runs contrary to what most rockers have always told us through their music — that they were almost always the protagonists of their own songs, that this wasn't a fabrication, it was real life. Bowie popularized the idea of rock fiction, of adopting a character and a different point of view from which to sing.
That was his modus operandi pretty much throughout his career, going back to 1969s "Space Oddity," inspired by the first moon landing. But Bowie's music made little impact, at least in the United States, until 1973s seminal "The Rise and Fall of Ziggy Stardust and the Spiders from Mars." Bowie played the doomed hedonist-egotist rock star, Ziggy; he invited fans to question his own sexuality; he made rock 'n' roll that pulsed with eroticism and danger. It was highly charged, quirky, conceptual rock 'n' roll — very English and totally unlike anything else in the mainstream.
As Bowie put it to me in 1990, he caught a wave. "I think you're very aware of that," he said. "It must be kind of what it must be like for surfers, when they can't do a thing wrong. I suppose, like every new rock era, the bands that so-called 'spearhead' the era feel that they're wiping the slate clean and starting off with — this is what's gonna happen now. And we had the same kind of derisive feelings about everything that had happened before us."
"Which," Bowie added with a laugh, "you get now from new bands about us guys, and it's perfectly understandable. You really have to feel as if you have an answer, or a message, that meteoric kind of feeling, that euphoria that you just discovered something brand new."
Bowie was like his friend Neil Young. He followed his nose, explored genres that right-thinking people wouldn't attempt. Most rockers slow down or mellow out as they age. Why hadn't he?
"I think I've had the advantage of not believing in myself as a 'rock' person," he said. "Therefore, I don't think that I imbued those qualities that were so much part of the rock character, which was agelessly young, being the permanent social rebel in that stereotypical fashion.
"I had these dreams of rock music being the great art form of the late 20th century. To me, it still is the greatest art form of the 20th century. It has surpassed, in its communicative powers, the visual arts, theater, opera — maybe cinema is the only competition it has." (Bowie starred in the films "The Hunger" and "The Man Who Fell to Earth," and played Pontius Pilate in Martin Scorsese's "The Last Temptation of Christ" and Andy Warhol in "Basquiat.")
"I didn't feel myself as being such an integral part of [rock] in that way, but somebody who utilized the rock platform as a way of expressing themselves as an artist. So, maybe, I was not weighed down with the thinking 'Hey, I'm a rock god.' … All I know is that I don't want to play anything other than the stuff that's really interesting me and exciting me at the time. I've always gambled on that. The most successful I've been is when I've just gone with my gut instinct about what I should be doing as an artist. And the audience will wax and wane, and I just have to count on the fact that someone will like what I'm doing."
When we talked, Bowie cheerfully admitted making plans and then sometimes scuttling them on a whim. Not so with "Blackstar." It began taking shape in the studio one year ago, and he left us just as it came out. Has there ever been a more profound — or well-timed — final act, anywhere?
I can't think of one. Everything poured out of him before he left the planet. The "Blackstar" album was his final gift to us, the "Lazarus" video his goodbye. Bowie's last incarnation was not as a character, but as himself — facing the darkness, the unknown. In the end, his life and art were fused together as one.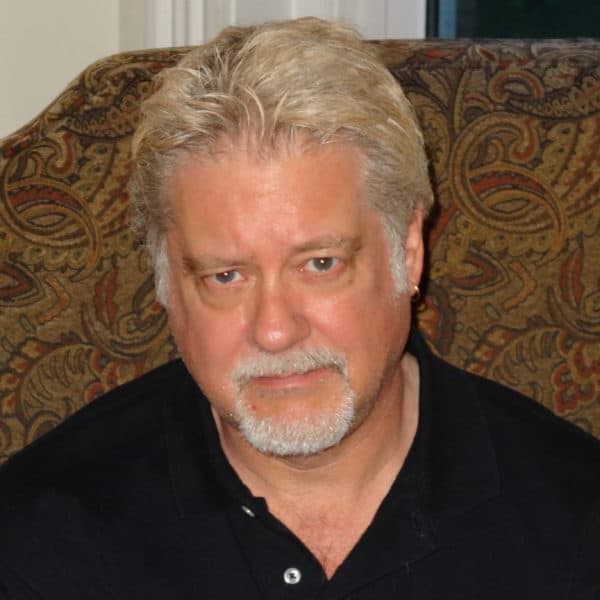 Jim Sullivan Music Writer
Jim Sullivan writes about rock 'n' roll and other music for The ARTery.