13 Art Exhibitions To See This Winter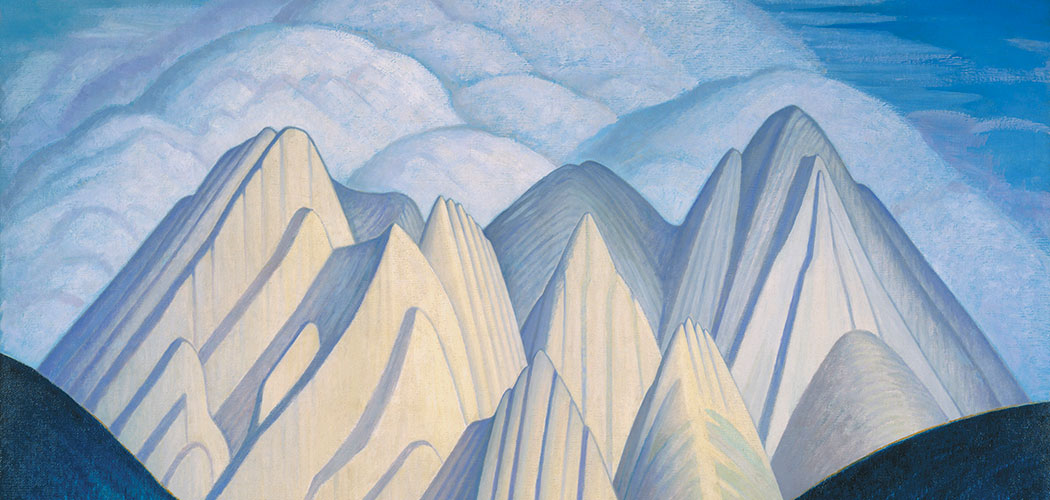 This article is more than 5 years old.
Weirdo taxidermy, Russian nesting dolls and triplet sisters-turned-performance artists are just some of the visual art offerings on view this winter at local museums and galleries. Below are 13 shows we recommend seeing before spring arrives.
---
"Dead Animals or the Curious Occurrence of Taxidermy in Contemporary Art," Bell Gallery at Brown University, 64 College St., Providence, Jan. 23 to March 27, 2016.
As taxidermy has gone out of style in the natural history world, it's become ever more creepy cool and hauntingly sad for everyone else it seems. This show explores how artists have been reconsidering taxidermy in museums and making their own — including a deer-centaur; a bird that is part peacock and part penguin; and a wolf pelt rug that seems to come alive and try to sit up.
---
"Sketchbook Show," Nave Gallery Annex, 53 Chester St, Somerville, Jan. 28 to March 3.
The second annual peek into the secret behind-the-scenes "thought processes, beginning stages, intermediate investigations, and on-going observations" of local artists.
---
"Everywhen: The Eternal Present in Indigenous Art from Australia," Harvard Art Museums, 32 Quincy Street 
Cambridge, Feb. 5 to Sept. 18.
From dazzling pattern paintings to an artist who draws portraits of elders and transforms surf boards into ceremonial shields, this exhibit brings together more than 70 works that survey the range of Indigenous art emerging from Australia over the past four decades.
---
"Intersections," Peabody Essex Museum, 161 Essex St., Salem, Feb. 6 to July 10.
Inspired by the intricate designs of the Alhambra Palace, built in the 13th century by Moors in Spain, Pakistani-American artist Anila Quayyum Agha has laser cut a big steel box to create a lantern that projects elaborate patterns across the gallery walls — and you.
---
"Triiibe: same difference," Fitchburg Art Museum, 185 Elm St., Fitchburg, Feb. 7 to June 5.
Boston-area performance trio—and identical triplets — Alicia, Kelly and Sara Casilio — are curious chameleons in images they stage with photographer Cary Wolinsky. The sisters become three types of women you might meet at a bar; three beauty queens: Miss Represent, Miss Lead and Miss Apprehension; and a trio of serious women wearing dresses that unnervingly match the couch they're sitting on that in turn matches the rug and wallpaper.
---
"Toys, Trinkets, and Treasures: The Story of the Nesting Doll," Museum of Russian Icons, 203 Union St.,
Clinton, Feb. 11 to June 25.
More than 100 sets of nesting dolls from Russia, Poland, Ukraine. Also "early examples" from Asia, where — the museum says — the stacking doll tradition seems to have originated before being imported to Russia in the late 19th century.
---
"Rosalyn Drexler: Who Does She Think She Is?" Rose Art Museum at Brandeis University, 415 South St., Waltham, Feb. 12 to June 5.
A retrospective of the too often overlooked Pop noir painter, assemblage sculptor, Obie Award-winning playwright, Emmy Award-winning TV writer (for a Lily Tomlin special), and wrestler (under the name "Rosa Carlo, the Mexican Spitfire").
---
"Global Citizen: The Architecture of Moshe Safdie," BSA Space, 290 Congress St., Boston, Feb. 25 to May 13.
The Somerville architect behind the airy 2003 expansion of Salem's Peabody Essex Museum gets a retrospective featuring more than 30 international projects that he's designed since the 1960s.
---
"Paper and Blade: Modern Paper Cutting," Fuller Craft Museum, 455 Oak St., Brockton, Feb. 20 to July 24.
A roundup of artists who so delicately slice paper into astonishing gossamer webs that resolve into pictures of owls, lily pads, fairy tales and dreams.
---
"Walid Raad," Institute of Contemporary Art, 100 Northern Ave., Boston, Feb. 24 to May 30, 2016.
The Lebanon-born artist is known for assembling fictional archives of the Middle East and doctored photos that suggest that "truth" is an elusive and often manipulated thing.
---
"Magician of the Modern: The Art of Leonard Weisgard," Eric Carle Museum of Picture Book Art, 125 West Bay Road, Amherst, March 8 to June 5, 2016.
Mixing mid-century modernism and American folk art, Weisgard (1916–2000) illustrated a string of iconic children's books—most in collaboration with author Margaret Wise Brown — during the 1940s, including "Red Light/Green Light," The Golden Egg Book," and "The Little Island," which took home the 1947 Caldecott Medal.
---
"Off the Wall: Gardner and Her Masterpieces," Isabella Stewart Gardner Museum, 25 Evans Way, Boston, March 10 to Aug. 15.
One of the things that makes the Gardner Museum the Gardner Museum is how the late Mrs. Gardner curated her palace, sticking things high and low, in great halls and tiny nooks that transport you to another world. But some are distracted by the weird lighting and hard to see crannies. So the museum has devised a "once-in-a-lifetime" chance to see the its art by Botticelli, Raphael and Rembrandt up close, in the crisp, clean, well-lit confines of the museum's contemporary gallery.
---
"The Idea of North: The Paintings of Lawren Harris," Museum of Fine Arts, 465 Huntington Ave., 
Boston, March 12 to June 12, 2016.
Snowy Rocky Mountains and icy arctic inlets become cool art-deco-ish landscapes in paintings by the Canadian modernist Harris (1885-1970). The exhibit is curated by Steve Martin (yes, that Steve Martin).