Billy Childs Brings The Sounds Of The Late Laura Nyro To Cambridge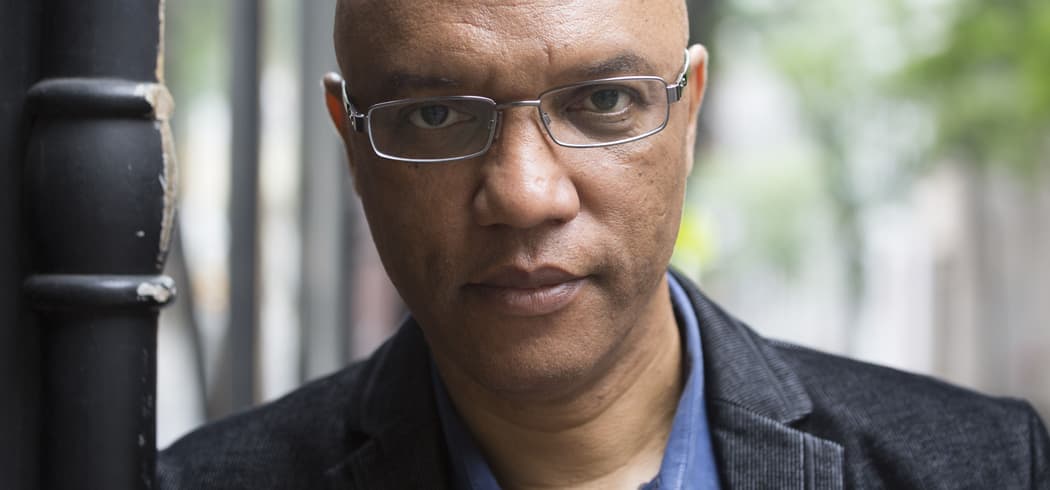 This article is more than 5 years old.
Her songs made their way to the public eye through artists like Barbra Streisand and Patti LaBelle, but her stardom was encapsulated in a niche fandom of "Nyrotics."
Singer-songwriter Laura Nyro's gospel, jazz- and soul-influenced music was as good as that of her contemporaries Joni Mitchell and Carole King. Although she purposefully shied away from celebrity fame, her faithful following kept her in the spotlight.
Since Nyro's death in 1997, musicians continue to pay tribute to her artistry as with Billy Childs' recent album: "Map to the Treasure: Reimagining Laura Nyro."
Childs' project, which has been touring since the release of the album in 2014, will be at Sanders Theatre on Friday, Jan. 22, presented by Celebrity Series of Boston. The jazz pianist and composer will be joined by vocalists and songwriters Becca Stevens and Alicia Olatuja as well as the Parker Quartet and an extended ensemble including saxophone, harp and guitar.
Childs has been a fan of Nyro since his sister introduced him to her music when he was 11. Now he pays the favor forward by introducing, and reintroducing, her music to audiences.
Childs isn't the only notable artist contributing to the recent resurgence of interest in Nyro's music. "I grew up on Suzanne Vega and Carole King, but somehow I missed her,'' Diane Paulus, artistic director of the American Repertory Theater told Peter Marks of The New York Times in 2001. This didn't stop Paulus from directing "Eli's Comin'," a musical centered around Nyro, which went up at New York's Vineyard Theatre in the early 2000's. This past December another theater piece dedicated to Nyro showed at the A.R.T.'s Oberon: Singer-songwriter Kate Ferber's one-woman show "One Child Born" alternated performances of Nyro's songs (solo piano and voice, much like Nyro would have performed them live) with portrayals of Nyro enthusiasts.
Ferber says, "Why this is so relevant, so important right now is to keep that legacy alive — to play the music for her fans and to introduce the music to a new generation."
Childs' does the same, but with an entirely different approach. Each of the 10 tracks on the album features a new guest soloist accompanied by Childs' piano and lush orchestral arrangements.
Because Nyro's sound — her robust and passionate soprano voice singing soaring melodies that drifted in and out of the anthemic and the intimate — was so singular, it makes sense to have a cast of vocalists from a range of backgrounds. From Alison Krauss to Renée Fleming to Dianne Reeves, each reveals Nyro's intersection with a different genre. Becca Stevens' track, "The Confession," is amped up by the large ensemble. Stevens shares with Nyro a jazz- and folk-infused style. The finger-picking guitar intro and loose phrasing and note bending in the melody on "The Confession" are reminiscent of Stevens' original music. It's exciting to hear how Nyro's soulful soprano belt on the repetitive "Love my love thing. Love is surely gospel" influences Stevens, who doesn't normally use this timbre in her music.
This project has had over a year since the recording to marinate in live performances and it will be interesting to see if there has been further "reimagining" of Nyro by Childs.
Certainly additions to the ensemble like jazz vocalist Olatuja who some may remember from a solo at the 2013 presidential inauguration, will bring new perspective. I'm looking forward to hearing what she and Stevens (whose live shows never disappoint) do with the vocal performances.
---
Claire Dickson is a 19-year-old jazz vocalist and writer. She is a 2014 National YoungArts Foundation finalist, Fidelity Investments Young Artists Competition at the Boston Pops grand prize winner, Michael Feinstein American Songbook Competition national finalist, 2015 GRAMMY Camp — Jazz session selectee, a 2015 U.S. Presidential Scholar in the Arts and has received eight Downbeat Student Music Awards. She is a freshman at Harvard College. You can find her at ClaireDicksonmusic.com.
Claire Dickson Contributor, The ARTery
Claire Dickson is a jazz vocalist and writer studying at Harvard College.