Tropical Escapes Near Boston: Our Guide To Local Greenhouses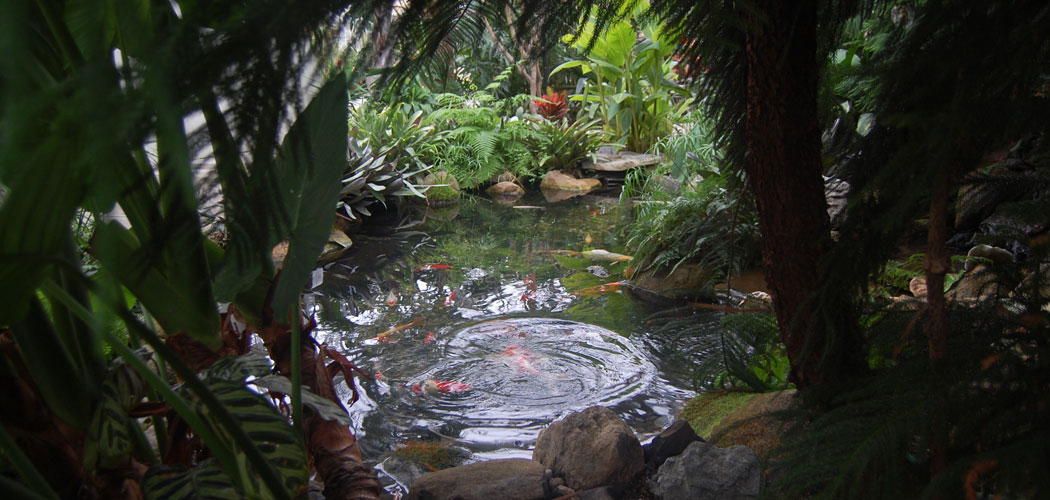 This article is more than 5 years old.
One way to escape the winter blahs is to visit one of the indoor tropical oases around Boston. Here is our guide to greenhouses in the region:
Lyman Estate Greenhouses in Waltham
Dating to 1804, the Lyman Estate Greenhouses are said to be among the oldest surviving greenhouses in the United States. Plants include the estate's signature camellias as well as orchids, grapes and (sprouting during a visit this January) pineapples.
185 Lyman St., Waltham, Mass. Admission: free.
---
Wellesley College Greenhouses in Wellesley
The Margaret C. Gerguson Greenhouses at Wellesley College, completed in 1925, are billed as "the most diverse collection of plants under glass in the greater Boston area." Sixteen interconnected greenhouses offer environments ranging from tropical palms to desert cacti to carnivorous plants.
106 Central Street, Wellesley, Mass. Admission: free.
---
Roger Williams Park's Botanical Center in Providence
Tall palms, fountains, a fish pond, a citrus grove and desert plants are featured at the Botanical Center, which opened in 2007.
1000 Elmwood Avenue, Providence, Rhode Island. Admission: $5, children 6 to 12: $2, children younger than 6: free.
---
Tower Hill Botanic Garden in Boylston
Tower Hill grows camellias, oranges, limes and palms in its Orangerie, a hybrid of an 18th century orangerie and a modern conservatory that opened in 1999, and Limonaia (Lemon House), which opened in 2010.
11 French Drive, Boylston, Mass. Admission: $12, seniors: $9, children 6 to 18: $7, children 5 and younger: free.