St. Peter's Fiesta: Photos Of Sicilian Gloucester's Celebration Of Fishing And Faith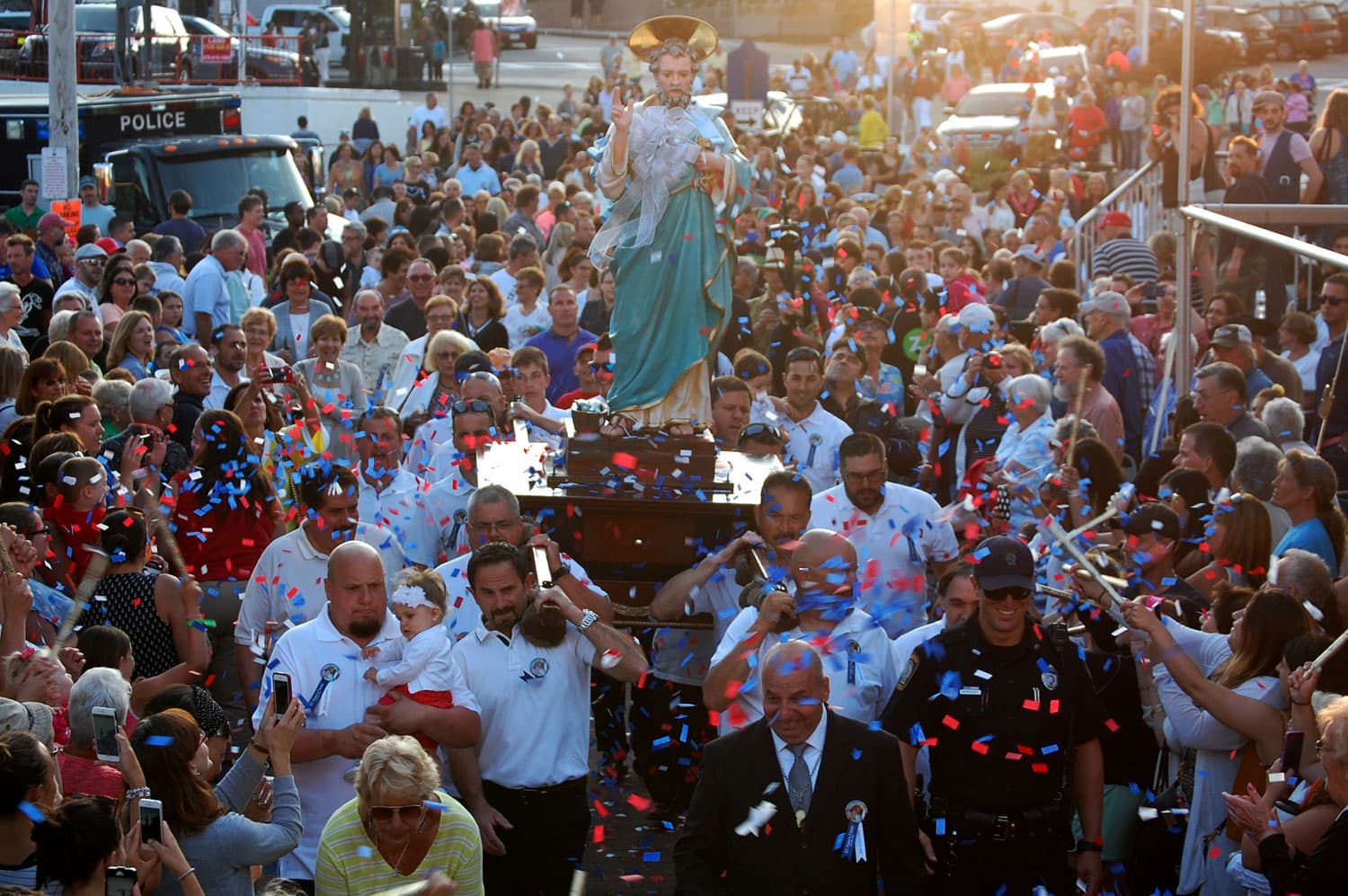 This article is more than 4 years old.
"My grandfather was a fisherman. My family is still in the fishing industry now," explains "Sista" Felica Ciaramitaro-Mohan of Gloucester. "St. Peter is the patron saint that watches over the fishermen when they go out to sea."
On Sunday, the Sicilian Catholic community of Gloucester, which has long had ties to commercial fishing, concluded its 89th annual St. Peter's Fiesta in honor of the fisherman in the Bible who became one of Jesus' first followers and is considered the Catholic Church's first pope.
The multi-day celebration of the city's commercial fishing and faith has grown to become a city-wide party featuring parades of statues and icons through the streets, rowing races, the blessing of the city's commercial fishing fleet, Masses, nine evenings of prayer, a carnival and the greasy pole contest (learn more about that below).
The festival began in 1926, when a Gloucester fishing captain by the name of Salvatore Favazza commissioned a Charlestown sculptor to fashion a statue of St. Peter. The statue remains the centerpiece of the annual St. Peter's Fiesta, much like celebrations in Favazza's native Sicily, honoring and thanking the saint for his protection and support.
"My passion," Ciaramitaro-Mohan says, "is to pass on these traditions to the younger generation."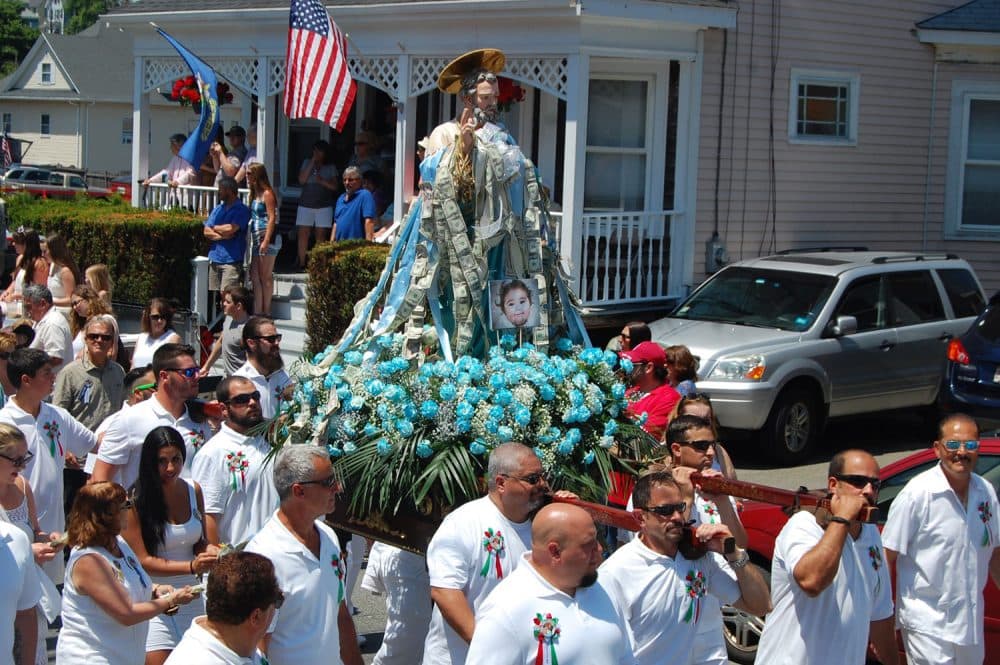 This article was originally published on June 27, 2016.