A Look At One Of History's Unlikeliest Friendships In 'How Soft The Lining'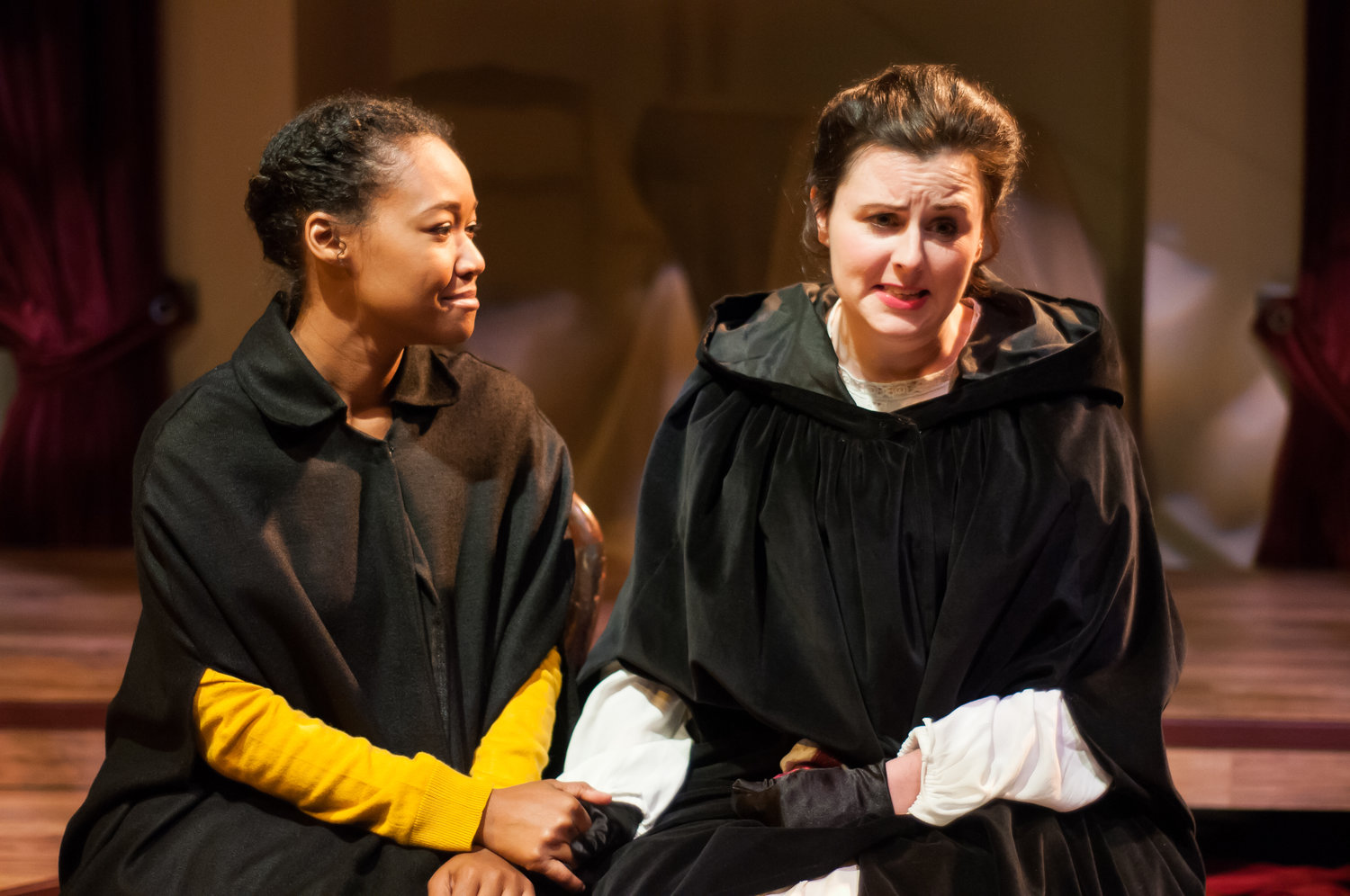 This article is more than 4 years old.
There are bits and pieces of a compelling, socially relevant play in "How Soft the Lining," the latest new work by Kirsten Greenidge. Told in non-sequential flashbacks, it looks at the divergent backgrounds of and the complicated relationship between Mary Todd Lincoln and Elizabeth Keckley (or Keckly), a woman who was born into slavery but purchased her freedom with earnings from dressmaking and eventually became modist to the elite of Washington, D.C., in the years before the Civil War.
At its best, the play interrogates the meaning of friendship between people of unequal social stations. Embedded in the question of whether a rich, white elite can form a true friendship with a black woman born into slavery are queries about the still-stubborn process of fully investing African Americans with the civic and social privileges of citizenship in this country.
But "How Soft the Lining" is eventually unsatisfying, feeling less like a finished piece than sketches intended for a more sustained examination of these issues. Its impact is also dampened by some curious actor choices, ostensibly encouraged by the otherwise deft direction of M. Bevin O'Gara.
For this world premiere, playing in an intimate studio-performance space at the Calderwood Pavilion at the Boston Center for the Arts through Nov. 20, Bad Habit Productions boasts an excellent top line in O'Gara and Greenidge, the playwright-in-residence at Company One and one of Boston's most exciting theatrical voices. O'Gara, who helmed the Huntington Theatre Company's excellent production of the playwright's "Milk Like Sugar" last season, brings more than a touch of poetry to her work, this piece included.
An ensemble of seven is led by Elle Borders as Keckley and Bridgette Hayes as Lincoln. The other five actors — Margaret Clark, Gabriel Graetz, Jade Guerra, Lizzie Milanovich and Kaya Simmons — move fluidly among characters who populate the lives of the two central figures. O'Gara crafts several between-scene pantomimes for the cast, who work very well in tandem. There are a number of gorgeous touches, such as when the ensemble silently holds white flowers at a tragic moment.
Borders is outstanding, communicating Keckley's dignity and determination with a very self-possessed performance and an incredibly expressive face. But from an opening scene in which Hayes delivers a comically high-strung Lincoln in mourning, noisily blowing her nose (and seemingly coming within an inch of exclaiming "Heavens to Betsy!"), the tone is lumpy. The ensemble has the task of portraying people ranging in age from four years old on up, often with few scenic or costume cues to help establish characters. Perhaps this is why they play the children so broadly, sometimes with exaggerated affect and singsongy "little kid" voices. While O'Gara transforms the small space skillfully, one wonders if a more naturalistic approach would better suit the material.
The text, too, is self-conscious. Greenidge peppers it with homespun idioms (like "What they say about me could singe the hair off a cat!") that clash with the otherwise contemporary feel of the dialogue. There are some too-obvious bits of foreshadowing — like when Keckley says her writing could fill a book one day and little-girl Todd declares her intention to marry a president. And after implying the problematic nature of the two women's relationship in a lovely and wonderfully restrained scene set on a train, the playwright puts a forced, in-case-you-missed it speech in the mouth of an employee of Keckley. Instead of the audience getting to see Keckley learn from and react to the play's action, we see her respond to a bald statement of thesis.
Keckley made clothing for the wives of crucial Confederacy figures Jefferson Davis and Gen. Robert E. Lee before the war, and then became Todd's daily confidant and exclusive dress-maker. Their relationship has been probed in Tazewell Thompson's 2013 play "Mary T. & Lizzy K.," and Keckley featured in a key scene of Steven Spielberg's "Lincoln." It's fascinating stuff.
The program notes that "How Soft the Lining" is a commission by the White House Historical Society and the Kennedy Center, and it has much educational value. But while the subject matter is indeed the stuff of high drama, this piece often just feels not quite finished.
Correction: An earlier version of this post said "Milk Like Sugar" was staged by Company One, while in fact it was put on by the Huntington Theatre Company. We regret the error.
This article was originally published on November 14, 2016.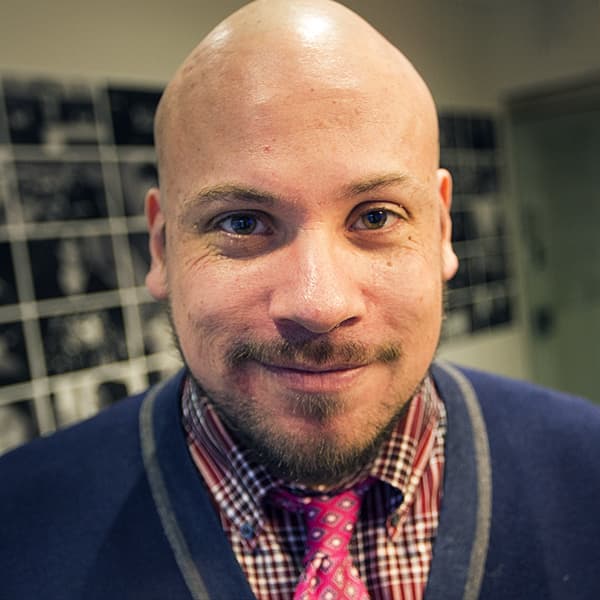 Jeremy D. Goodwin Contributor, The ARTery
Jeremy D. Goodwin was a writer and critic for WBUR's The ARTery.