Through 21 Years And 9 Albums, Dropkick Murphys 'Tried To Stay Exactly What We Are'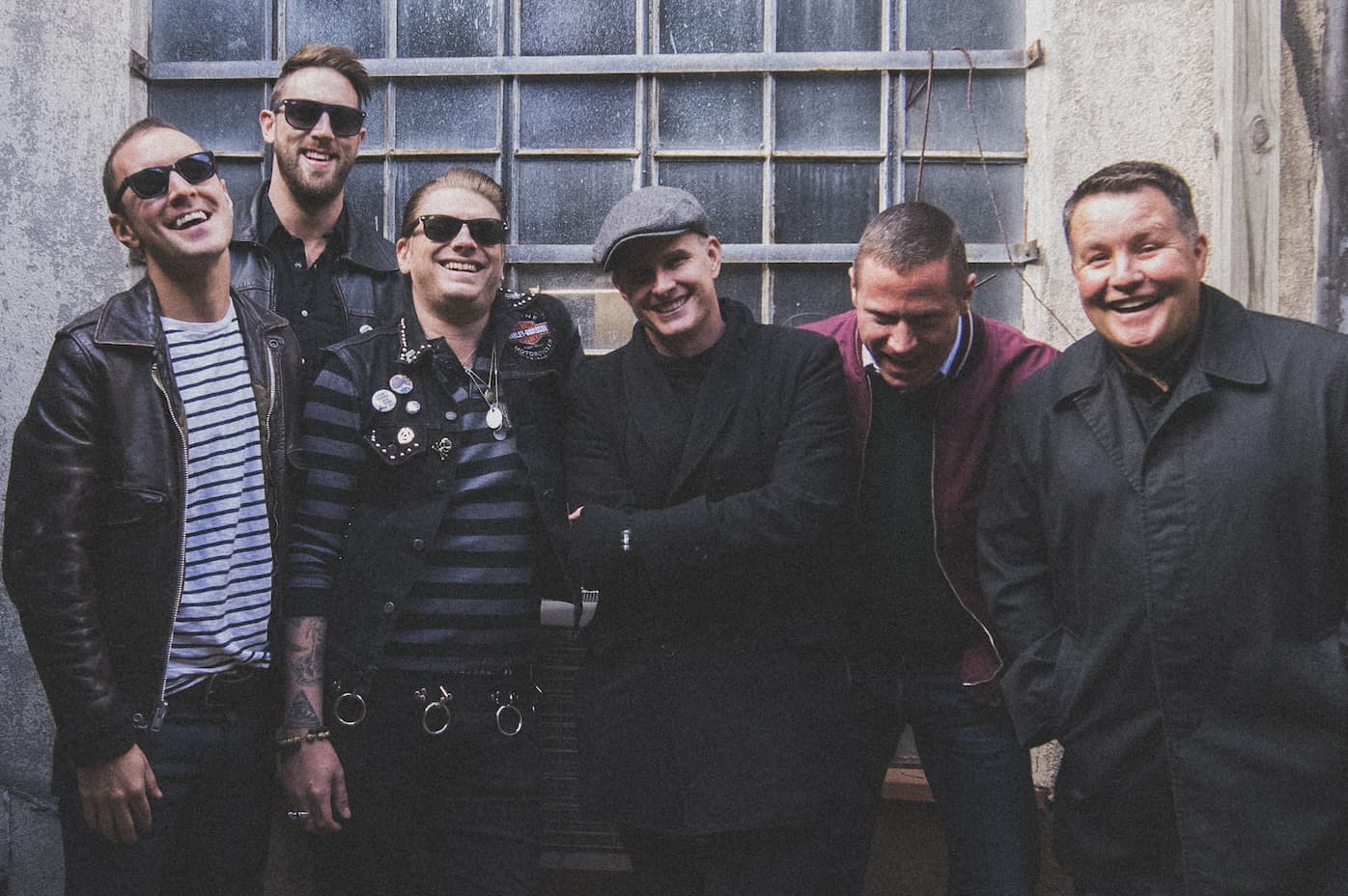 This article is more than 3 years old.
Back in 2015, Ken Casey sat in his car, in the parking lot of the Keohane Funeral Home in Quincy, after attending a wake for yet another friend who had died from an opiate overdose. Over the past few years, he'd been going to a lot of funerals and wakes.
Casey, the co-lead singer-songwriter-bassist for Dropkick Murphys, had his iTunes synced through Bluetooth to his car's sound system. It was set on shuffle and Gerry and the Pacemakers came blasting through with their 1963 hit, "You'll Never Walk Alone," a cover of the Rodgers & Hammerstein song from "Carousel."
"I thought that song sums it up," says Casey, on the phone from a Des Moines tour stop last month. "The most sad, tragic song you could have, mixed with hope and optimism."
The Boston-based sextet — plus touring bagpiper Lee Forshner — was busy with touring and family obligations, and had no plans to make an album at that point, their last, "Signed and Sealed in Blood," having come out four years ago.
But that song was a catalyst. For one thing, the Dropkicks decided to cover it — rock it up Celtic-punk style — but more than that, it inspired Casey to write. Out of that came their ninth studio album, "11 Short Stories of Pain & Glory."
So, when the band plays its annual skein of St. Patrick's Day shows in Boston — March 15-17 at the House of Blues, March 18 at Agganis Arena and March 19, a final small club (read: very hard to get tickets) show at Brighton Music Hall -- they'll have new material. Of the approximate 26 songs they'll do in 90 minutes, nine will come from "11 Short Stories." But as the band does multiple hometown shows, they like to rejigger their set lists. Their last tour dates are in Boston and, as Casey says, they've been rehearsing buried old tunes and can pick from anywhere in their catalog.
The band formed 21 years ago and Casey is the sole remaining founder. Co-lead singer Al Barr replaced singer Mike McColgan, who now sings in Street Dogs, in 1998.
"11 Short Stories" is a strong, hook-packed album, perhaps a little less Celtic-flavored than before, with more space in the sound. "We tried to take a less-is-more approach on this," says Casey. "Sometimes we're guilty of wanting to have something going on at every spot. The best way to make something sound big is to make it sound sparse before it gets big, so that was a new approach for us as well."
After what Casey calls "the spontaneous spark" of "You'll Never Walk Alone," the songwriting fire was lit. First, says Casey, came "Paying My Way," sung in unison by Barr and Casey, which is "just about picking yourself up and doing the next right thing: You're down and out and you're looking at life. 'How do I get out of this rabbit hole where my life has gone because of this addiction?' "
"Rebels with a Cause," sung by Barr, Casey says "is about a specific couple — when one gets clean and the other doesn't, and they take each other down and people eventually give up on 'em. I've seen people who went to rehab 30, 40 times and on the 41st time they get it. You can never write someone off. With addiction — even with the crazy amount of death that's happening — people feel it's not something they could catch walking down the street, that it's something these people did to themselves. Maybe you can think that way, maybe you can't, but what if it's your child that has that problem?"
It's serious stuff and Dropkick Murphys have dealt with tough topics like this for years. Yet, the band is one of the most rousing, aggressive good-time bands to ever come out of Boston.
"That's a little bit the nature of Irish music," says Casey. "You might have a sad song and people sing it like it's a party anthem, twist it the way the Irish do, and a lot of songs of ours do."
The band certainly has a social consciousness and a political thrust, and they've turned their ideas into practice with their charitable Claddagh Fund, a foundation formed in 2009 that focuses on programs that support children, veterans organizations and alcohol and drug rehabilitation.
Still, there are things some might see as contradictions or paradoxes within Dropkick Murphys, which includes guitarist Matt Lynch, drummer Matt Kelly and multi-instrumentalists Tim Brennan and Jeff DeRosa. They're also noted for three other things: drinking songs, fighting songs and songs that become local baseball and hockey anthems like "I'm Shipping Up to Boston" and "Time to Go."
"We have to offset our cultural, literate side with our violent, comic side," Casey says, with a laugh. Casey himself has been sober over a quarter-century and he says other band members have toned it down or stopped drinking, some having struggled with it over the years. While Casey can celebrate the drinking culture, he can also upend it.
" 'Barroom Hero' was the first song we ever wrote," Casey says, "our most popular song in the early days. That was written about so many of my friends. I had turned my life around, but so many of my friends didn't. They were all-that-and-a-bag-of-chips when they were 21, 22, 23 and then when everyone else was growing up and getting older, their only popularity, their only claim to fame, was the barroom they were popular in and soon they lost that."
And yet, when the Dropkicks played "Barroom Hero" in concert, Casey says, "that song was sung and taken by our audience in a totally reverse way — 'Yeah! I'm the barroom hero!' But you know what, with music I feel like it's to be interpreted by the listener. Who am I to say you're not supposed to take that song like this?"
"People are trying to have a good time too. Even in those songs about tragedy I think we've always tried to find the hope in some of the tragedy. It's a balancing act. I think over a whole record we want it to be like the ebb and flow of life and hopefully someone's life isn't all trial and tribulations — hopefully there's some joy and everyone can have a few laughs along the way."
Then, there's "Kiss Me, I'm S---faced," still a concert favorite and a song from their fourth album, 2003's "Blackout." The character in the song is a drunken would-be lothario or, as Casey puts it, "that's our biggest drinking song and it's mocking the guy who is an idiot." Expect it at one of the Boston concerts at the end with the stage flooded by fans — welcomed by the Dropkicks — all raising their fists and boastfully singing the song.
"If people are gonna have a good time having a party, go for it," says Casey. "I've always had that attitude. It's the nature of how people take the song. That's the thing, for the night they're saying, 'Tonight I am that guy!' "
As to fights, there have been a few. Casey had an altercation in 2013 with a fan in New York who jumped on stage and started giving the "Sieg Heil" salute. But he says he hasn't been in a real fight in five years. "It was a good one in Newcastle, Australia," he says. "This kid was down at the barricade singing along with the other kids and that kid took a swing at me. Of course, I was not happy and the bouncers dragged him out and I followed him out and the bouncers said 'You wanna have a go at him?' So, the bouncers let me and him have a little scrap out back and settle it like the old days. But I think hopefully, now that I've slipped into my late 40s I will retire. You throw out a hip doing that these days."
So, these days the fights happen in song, where Dropkick Murphys are not averse to stoking a little violence. As in the new song "Blood," where the action starts in Kenmore Square's late punk club the Rat. Barr and Casey sing in unison, "If you want blood we'll give you some/ Straight from the heart till the job is done." And there's "First Class Loser," where the lyrics run: "He's a first class loser, I'll stab in in the eye … I wanna hit him, bite him, fight him, pound him, watch him as he falls."
"I don't think we have violence in our head when we're writing an album," Casey says with a laugh, "but if you're writing stuff that's really serious and personal, talking a lot about the opiate issues, we've always felt like you've got to have a light-hearted break in an album. We also like that side of us — it's like we don't take ourselves that seriously. Yes, I think we have forged a little bit of a niche in the fact that we can actually get away with writing songs about stabbing people in the eye, but I think people have come to realize that there is an element of tongue-in-cheek to what we do in these particular songs. I think it's important to not take yourself that seriously all the time, especially after there's three or four songs on the album that are about your close friends dying of overdoses."
The next-to-last song on the new album "4-15-13," sung by Casey, is keyed to the Boston Marathon bombing. It's not an unexpected move — Casey is always trying to write about his native environs — but he wasn't sure "if I'd be able to ever find a way to do it right."
But Casey says as he and the band got to know nearly all the victims — "We had multiple visits and went on to play at the wedding of one of the guys" — it had a profound and personal effect. "I guess I knew the song was in there, but it just kind of came out," he says. "One thing I knew is that if we wrote that song I didn't want to have it be in any way political or anything about the larger issues of the world."
What Casey did was string together a bunch of occupations and personalities you might encounter in a crowd — soldier, sailor, drinker, thinker, doctor, lawyer, thief, beggar, boss, runner, among them — and then coming back to the tag line: "We're all just people trying to get along."
"You try to sum up every walk of life," says Casey. "Why are we doing this to each other? Even amongst all that chaos [on the day of the bombing], people stopped in their tracks to be helpful. In the song, we wanted to tell the story that way. It's somber, but not too somber. Obviously, it's negative to think about, but we didn't want to bring people back in a negative way."
Has the band's stature — rising from a band that played the Rat in 1996 to a band that can fill arenas today — changed their approach or made them feel more responsible?
"People may come and go for the music, but ultimately one thing I can say is no one can touch us on how we carry ourselves. That's all I ultimately care about for the most part."

Ken Casey
"Ah, not really," says Casey. "When you say responsibility, from a musical standpoint, we have been so lucky in the sense that we started on our own label, then we went to Epitaph and Hellcat who never said a word to us. We had the utmost autonomy you could ever have — to the point where we would joke, 'Do they even, like, listen to this before they press 100,000 of them?' It was nice of them to have that faith in us, but now to be back on our own label [Born & Bred], there's no pressure, we don't have anyone to answer to."
Casey feels that over the course of more than two decades and nine albums, the band has evolved the right way. "If you don't grow a little, you're gonna go. I think as we've changed and grown at the same time we've actually tried to stay exactly what we are."
"People may come and go for the music, but ultimately one thing I can say is no one can touch us on how we carry ourselves," Casey says. "That's all I ultimately care about for the most part."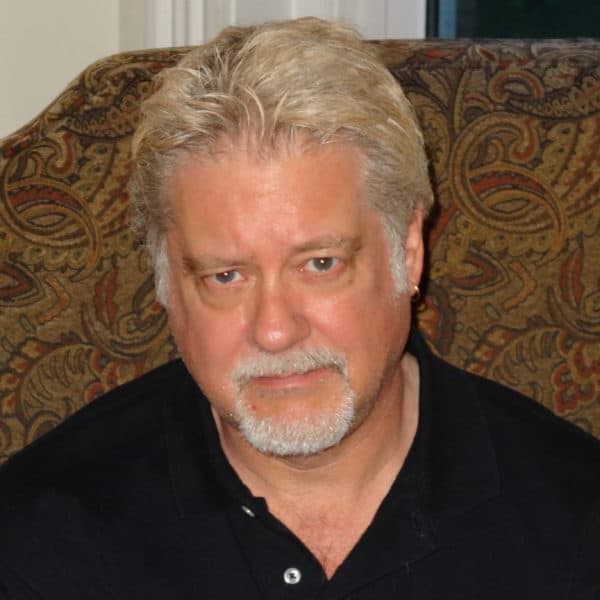 Jim Sullivan Music Writer
Jim Sullivan writes about rock 'n' roll and other music for The ARTery.