Combining Passion With Artistry, Dancehall Favorite Kranium Gives Us The Best Of Both Worlds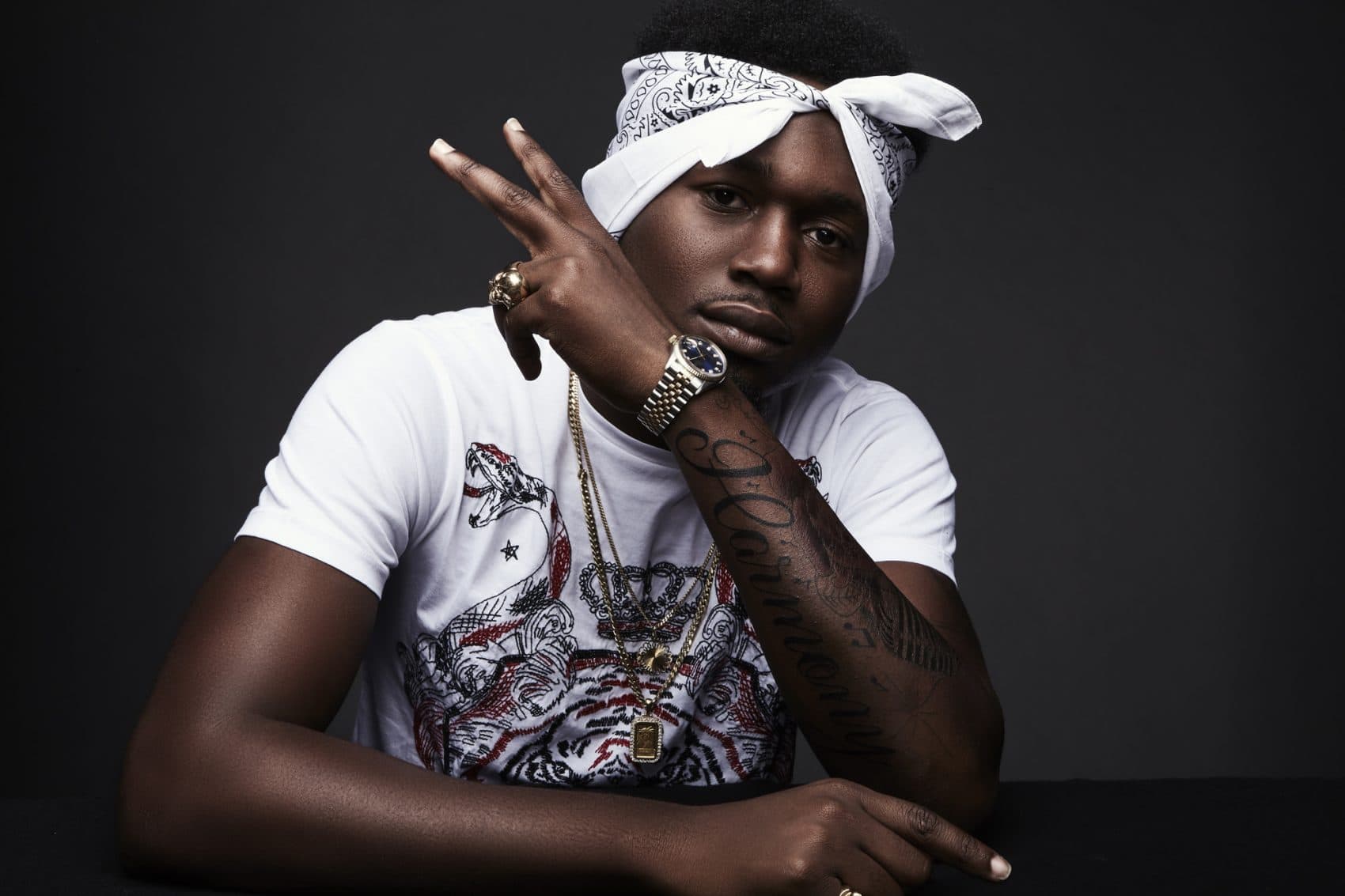 This article is more than 3 years old.
The tempestuous nature of Kranium's discography is as alluring as it is hedonistic. Tracks frequently consist of vibrant Caribbean flourishes that inevitably give way to immodest verbosity.
Hailing from Montego Bay in Jamaica, the reggae singer — born Kemar Donaldson — is known for songs that leave little to the imagination. His 2015 debut album, "Rumors," was wrapped in such intense lyrical eroticism that the line between fact and fiction became immensely obscured. Songs depicted slow burning seduction ("Between Us"), untamable sexual chemistry ("Stamina") and explicitly lustful fantasies ("Moonlight").
Kranium confessed to me on the phone a few days ago that he is frequently asked about his personal relationships. "No, that question isn't weird at all," he laughed. "Jamaican music is very raunchy. I know from talking in all these interviews what to expect."
He is set to play Boston's Brighton Music Hall on Friday, April 14. His carefully curated style is exactly what listeners have come to expect over the years: a perfect blend of wanton rhythms, pulsating beats and infectious dancehall fervor. (Dancehall is an uptempo, fast-paced style of music that started in Jamaica and utilizes elements from reggae.)
When his 2013 single "Nobody Has To Know" garnered him the attention of Atlantic Records, the singer said he was at a loss for words. He was the first dancehall artist signed to a major label in over a decade, according to his publicist.
"It was such a good feeling because sometimes it takes so long for people to catch onto young talent," Kranium said. "It's something that you can't really explain."
After a brief pause, he eventually found his footing. "In the beginning, it was really hard to be patient because you can't make someone choose to listen to you," he said. "After it happened ... after that song connected, it was an amazing feeling. It just speaks to how dancehall can really move people."
His outlook on America's infatuation with reggae culture wasn't necessarily a declaration as much as it was an affirmation. Although current pop stars like Drake, Katy Perry and Justin Bieber have strategically appropriated Caribbean sounds in their catalogs in an effort to monetize the genre, Kranium says he understands the appeal that draws a number of artists to the music.
"Dancehall and the culture of dancehall ... it's all about the feel of it. You can't help but to feel the realness of it and it's just so straightforward," he said. "As far as artists using it [in their own music], it's been like that for a long, long time. It's just that now people are using it more than we've seen before. People criticize bigger artists that associate themselves with dancehall and don't like that they're doing it. A big reason is because a lot of the artists aren't from those countries [where dancehall originated]. But you have to pay homage and have reasons behind your music. You know, we take our music and our performance of it very seriously."
That intentness can't help but follow Kranium when he's performing onstage. "No one responds to music the way reggae fans respond to music. I don't know if they're more passionate than other people ... but we think of music almost like a sport. There's no room for foolishness."
Kranium pours a great deal of time and skill into every song he makes as both a solo artist and a collaborator. The man has capitalized on working with other artists who were able to expose him to a wider fan base. When "Nobody Has To Know" was re-released on "Rumors," the remix of it featured the elusive Ty Dolla $ign. Last year's sultry entrancing club anthem "We Can" had a brilliant assist from hip hop vocalist Tory Lanez.
Taking risks as a musician is simply part of the territory for Kranium and is something that he doesn't take for granted. "As an artist, whether you're a hip-hop artist, R&B, Jamaican ... being an artist means making material that can have different meanings and ideas. But don't do it just to do it. Do it because it's an artist's responsibility," he said. "And at the end of the day, it's my job to paint a picture through my music."
Candace McDuffie Music Writer
Candace McDuffie is an educator and writer whose work has appeared in Teen Vogue, Metro, The Daily Dot, Fusion and several other publications.