How They Pull Off The Huge Fireworks Show After The Boston Pops' Fourth Of July Concert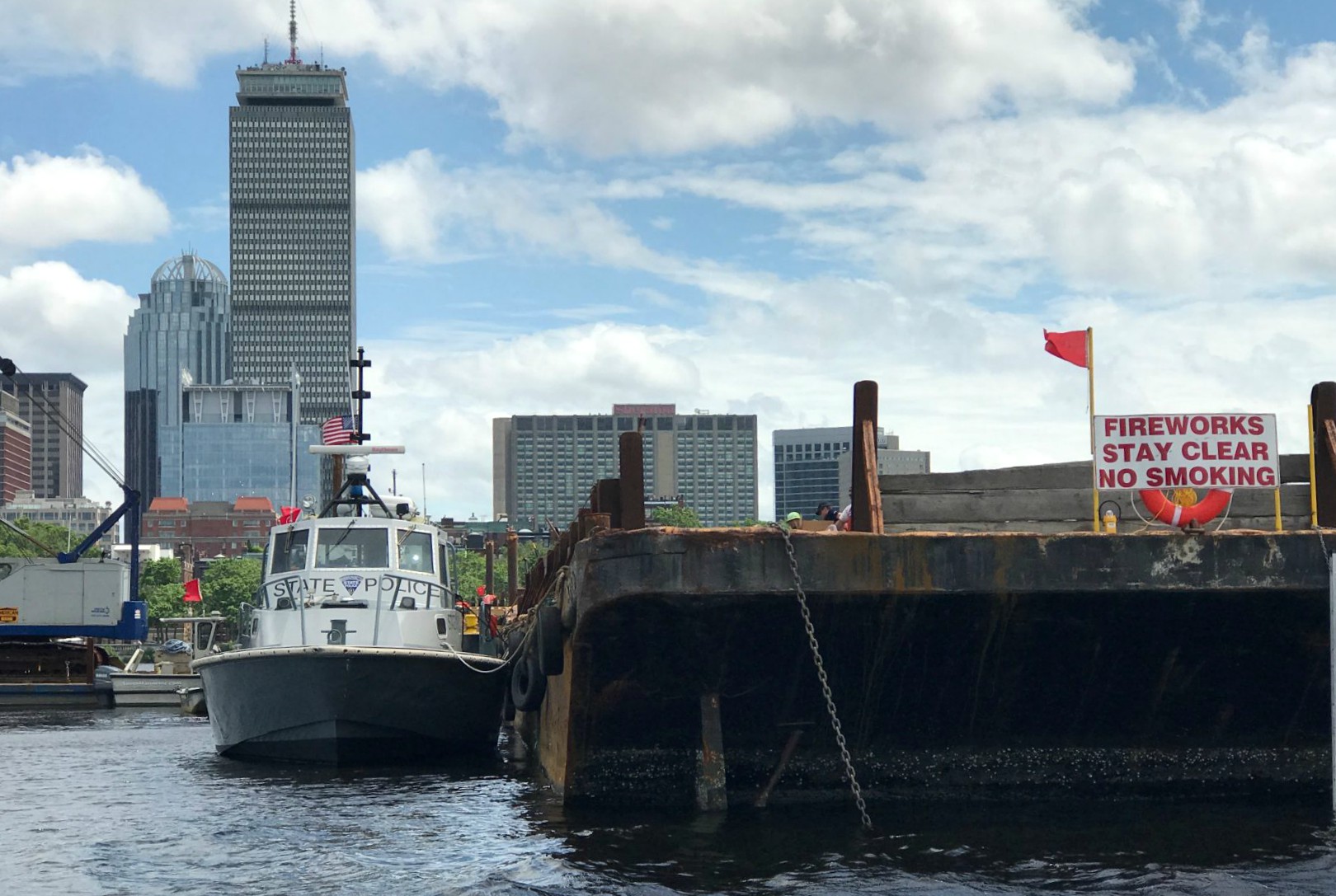 This article is more than 2 years old.
The Boston Pops' annual Independence Day concert on the banks of the Charles River is a popular tradition not just for the music, but also for the huge fireworks show at the end.
Most of the fireworks Tuesday will be launched from barges floating in the river between the cities of Boston and Cambridge.
On the Saturday afternoon before the July 4 event, a crew of about a dozen workers was on three barges setting up for the big night.
Some were sawing planks of wood and hammering together racks for empty mortars. That's where the firework shells are loaded in. When night falls, state troopers will be stationed on the barges to keep watch. No one else is allowed within 1,000 feet.
Fireworks By Grucci is the company that pulls off the show. Lauren Grucci is the sixth generation of her family in the business. She was writing with a black marker on strips of masking tape — and carefully sticking them onto the wooden racks of mortars.
"I'm labeling each one so that everyone knows what shell to put in what spot. It's all choreographed to music," she said, "so they need to know, each one of these are going to go off at a very specific time, so each one of these needs to be numbered so that it's clear."
Her father, Phil Grucci, is the creative maestro behind the fireworks show. When the time comes Tuesday, he'll be running the controls inside a metal box on one of the barges.
He spent hours working with Boston Pops conductor Keith Lockhart to plan out a song list, then designed a fireworks display that will boom, crackle and explode in sync with the tunes.
The basic technology behind fireworks goes back to China — as far as 2,000 years ago. But chief pyrotechnician Ian MacKenzie, who was overseeing the setup out on the barges, said Grucci's newest equipment creates a pinpoint level of control unheard of previously.
"It launches a single star — these very specially refined stars -- out of a long mortar tube. We can spell out letters, we can draw shapes, we can do all sorts of [things]. We've done that in various performances around the world," MacKenzie said.
He would not say what's in store for America's birthday.
"I'm gonna leave that part as a surprise. You'll know it when you see it," he said.
In addition to folks watching on TV and the internet, about 500,000 people will line both sides of the Charles River for the big show, to find out in person.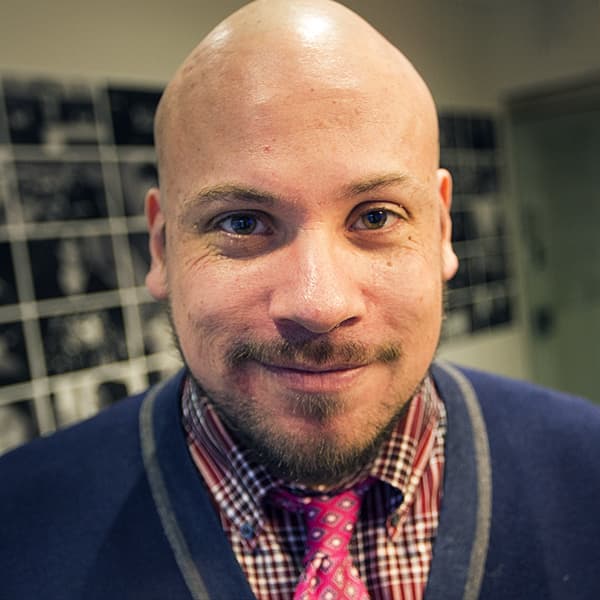 Jeremy D. Goodwin Contributor, The ARTery
Jeremy D. Goodwin was a writer and critic for WBUR's The ARTery.