'Finding Neverland' Returns From Broadway Without Reaching The Stars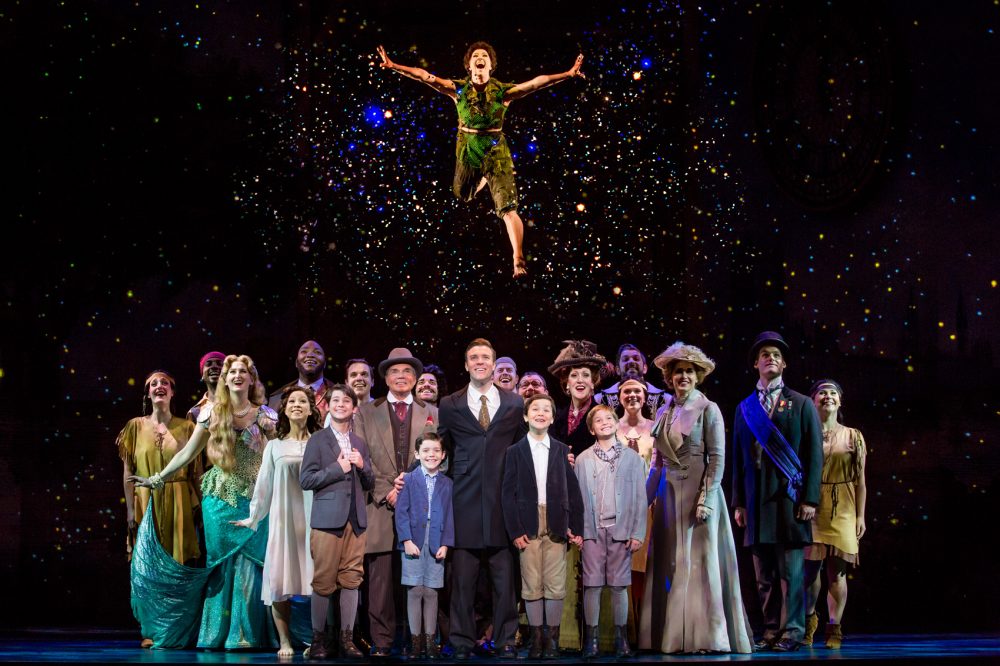 This article is more than 3 years old.
The musical "Finding Neverland" has trouble finding itself, much less the poignant, swashbuckling world of J.M. Barrie's "Peter Pan." Based on the 2004 Miramax film of the same name and Allan Knee's 1998 play "The Man Who Was Peter Pan," the show is not without charm and some stage magic. Moreover, the story at its center — about how friendship with a widowed mother and her four boys helped to release both Barrie's inner child and his inner Id — is intrinsically sweet. But the Tony-nominated show (at the Boston Opera House through Aug. 20) is very slow to take off, and even then you can hear its wheels spinning.
Of course, area audiences are invested in "Finding Neverland" (though not as heavily as executive producer Harvey Weinstein, who also produced the film). After a troubled production in England in 2012, the project was revamped at our own American Repertory Theater in 2014 before opening on Broadway in 2015. The all-new creative team comprised Brit songwriters Gary Barlow (of the pop band Take That) and Eliot Kennedy and librettist James Graham. At the helm was Tony-winning A.R.T. artistic director Diane Paulus, who also closely oversaw this national-touring production as it developed last year and made significant changes, especially to the show's opening.
I can't vouch for what those tweaks were, because this is the first time I have seen the musical. It hardly took New York by storm but ran a respectable 17 months on Broadway, joining the ranks of kid-friendly extravaganzas from "The Lion King" to "Matilda." (The potentially creepy specter of a grown man befriending little boys in the park does not intrude on "Finding Neverland.")
Still, one understands why perfectionist Paulus continues to tinker. The opening scene, which finds Billy Harrigan Tighe's dapper Barrie setting the scene as denizens of his imagination appear and then evaporate, still needs to be jump-started. The first number, "Welcome to London," is inhabited by robotic, mugging early 20th-century strollers through Kensington Gardens who, in Mia Michaels' stylized choreography, do so much hopping that you might think Barrie had written not "Peter Pan" but "Peter Rabbit."
Things improve as the musical unfolds on Scott Pask's vintage-postcard settings, which Jon Driscoll's swirling projections push dreamily yet urgently toward us. But even as the blocked writer's friendship with Sylvia Llewelyn Davies (a delicate, impish Christine Dwyer) and her rambunctious quartet of kids deepens and the seeds of "Peter Pan" begin to grow, Barrie's personal journey toward imaginative freedom — the sentimental heart of the musical — must vie with an overdone satire of manager-driven early-20th-century English theater. Here the troupe of antiquated hambones whose job it is to bring Barrie's classic tale of arrested development to life makes you wonder how the 1904 "Peter Pan" became a hit.
But hit it was, and "Finding Neverland" draws on every literal association it can think of to make itself one. These borrowings run the gamut from flashlight Tinker Bell to ticking crocodile to symbolic thimble to the double casting of a real-life character (in the world of the play) and Captain Hook. When Barrie's frankly dubious American producer, Charles Frohman, roars at him that "you don't even have a villain" while threatening the playwright with the hooked metal end of his cane, we can see that coming.
Sure enough, John Davidson, a 75-year-old veteran of Broadway and television game shows, is bullishly likable as both Frohman and a red-coated, bushily bewigged Hook ordering the repressed Barrie to unleash him. This Freudian confrontation makes for a spectacular first-act finale, wherein a wave-buffeted pirate ship, its rigging clanking and sails billowing, takes shape both in the playwright's imagination and before our eyes as Barrie is goaded by the deliciously scary product of his Unconscious.
One thing that absolutely works in Paulus' staging is the unusual mix of Broadway pyrotechnics and low-tech enchantment. This is, after all, a play about imagination. (We are more than once hit over the head with the relationship of a "play," as in one you watch, and "play," as in what children do until condemned to adulthood.) So having characters fly with the aid of their fellow performers rather than weights and pulleys is refreshing. On the bells-and-whistles side of the ledger, the Disneyfied departure of the suddenly moribund Mrs. Llewelyn Davies, for heaven or Neverland or the flickering realm of memory, is more of a heart-tugger for being so sparklingly enhanced.
Would that the music were as charming as Sylvia's heavenly exit and that some of the supporting performances were less pushy. It's ironic that the one Oscar won by the cinematic "Finding Neverland" (which was not a musical) was for Jan A.P. Kaczmerek's score. Here the songs by Barlow and Kennedy alternate between catchy pop forgettableness and soaring, generic ballads. A few melodramatic numbers, like the oom-pah-pah-ridden "Circus of Your Mind," recall Andrew Lloyd Webber's "Phantom of the Opera." And the loveliest tune, the Celtic-tinged "Neverland," is marred by treacly lyrics.
Better than the songs are the singers in the touring production at the Opera House (whose sound system sometimes puts a blare on even pleasing voices). The nimble Tighe brings a seemingly effortless tenor voice to "My Imagination" and a shy duet for Barrie and Sylvia, "What You Mean to Me," that finally leads to a liplock. Dwyer gets to pull a full Céline Dion on "All That Matters" and nails it. Karen Murphy brings both reverberant pipes and a stiff upper lip to Sylvia's tightly corseted mom, Mrs. du Maurier. And Davidson, though less plastic looking than he was of yore, sings as well as he did 50 years ago in "The Happiest Millionaire."
An alternating bevy of young actors are featured as the Llewelyn Davies brothers. On opening night in Boston, Colin Wheeler, Connor Jameson Casey, Turner Birthisel and Tyler Patrick Hennessy acquitted themselves naturally, supplying not only vocals and twanging ukulele but also human percussion for the plucky "We're All Made of Stars." Moreover, as sensitive Pan namesake Peter, Casey nicely underplayed confused childhood anguish and dueted manfully with Tighe.
Though I enjoyed the film, I could have lived without finding this less subtle "Neverland." But as Frohman asserts in a showboating inquiry: "Shouldn't theater be for everyone? Young and young at heart?" So if you have an eager outer child or even a keen inner one, you may want to go looking for it.
---
"Finding Neverland" is at the Boston Opera House through Aug. 20.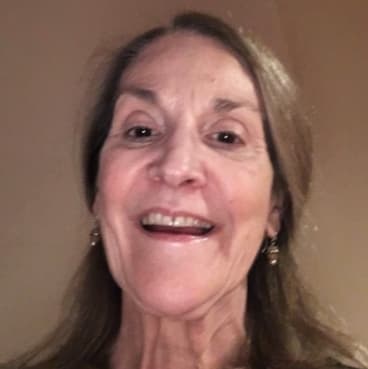 Carolyn Clay Theater Critic
Carolyn Clay, a theater critic for The ARTery, was for many years theater editor and chief drama critic for the Boston Phoenix.