Stereolab's Lætitia Sadier Still Thinks We Could Still Change The World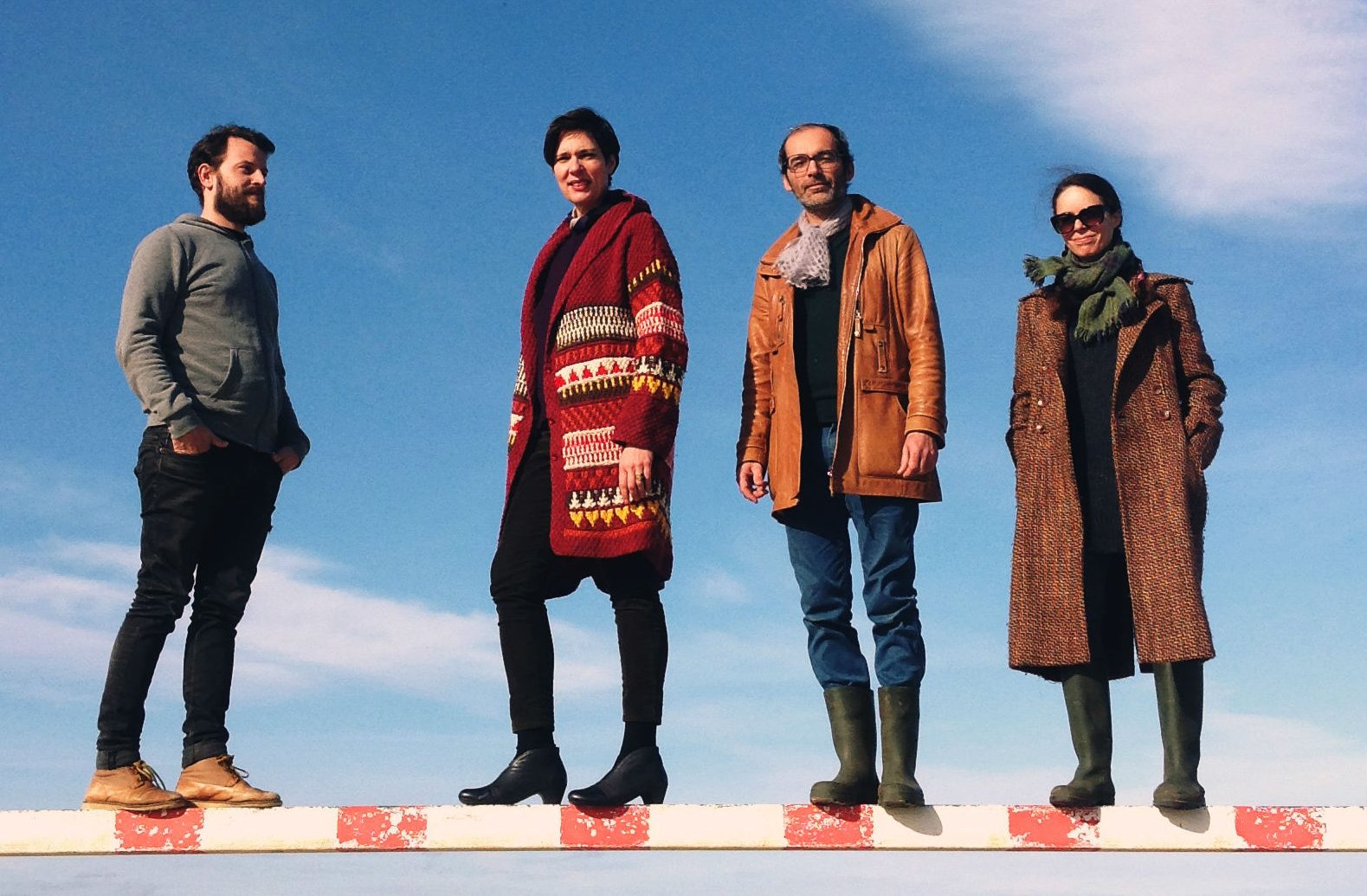 This article is more than 3 years old.
Lætitia Sadier is hardly unaware of the perilous and perturbed world in which we live. And she knows there's a lot of pessimism out there concerning the future.
"I think there is a general cultural sense now [that] we're doomed," says the Parisian-born singer-songwriter. "It's fatal and we're going to die. But there are actually other people who go, 'No, actually, there is a future, we can do things better, we can organize things better for our children, our grandchildren and future generations. They will be OK because we will do the right thing.' "
That's where 49-year-old Sadier is at now.
For 18 years, Sadier sang and wrote the lyrics, both in English and French, for the minimalistic art-rock indie band Stereolab, a group she co-founded with English guitarist Tim Gane. The two were once a romantic couple and continued to work together for seven years after their breakup until Stereolab went on what's been termed an "indefinite hiatus" in 2009.
Some of Stereolab's songs were bright, bouncy and whimsical. Others featured layered Velvet Underground-like drones. They were among the first to explore new age cocktail music. And more than a few tunes were infused with Marxist politics. Consider "Eye of the Volcano," a song on 2006's "Fab Four Suture." Sadier sang: "Reality has been diverted/ Unscrupulously manipulated/ Unbridled exercise of power/ The fascist urge to control all/ On what we think, to our intimacy/ Our bodies turn to commodities."
That heady kind of stuff is still on her mind as she continues her first American tour under the umbrella name of the Lætitia Sadier Source Ensemble in support of the album "Find Me Finding You." The quartet is at Great Scott in Allston on Tuesday, Sept. 5.
"That's something we have to stop, the divide [between people]," Sadier says, last week from the tour bus, "because the powers that be want that. They can better control us if we're divided. I understand the anger behind the Trump vote and also the people who didn't vote Trump and end up having to live with Trump voters. It's just more anger and we're going to get nowhere with that or we'll get civil war..."
There's a song on the album, "Find Me Finding You," called "Reflectors." You'll hear a marimba and some deep bass before a pause and then guitar and flute as Sadier sings, "Wars cannot overcome our troubles/ Status, prestige, prominence, don't mean a thing at this time."
Yet, Sadier's music is not angry sounding. She possesses a crystalline alto and her music swirls among '60s pop, Latin rhythms, easy-listening exotica, psychedelic pop and experimental Kraut-rock. It often glides along at a mid-tempo pace, with various quirky tonalities popping up.
In the past, Sadier has spoken about art and music that is not so much confrontational and attacking, but encourages you to take pause and reflect, reset or refocus. It's what she'd like to accomplish.
"I think there is just so much pain and anger," Sadier says. "I want to calm everything and heal and soothe. That's kind of my instinctual reaction. When something is aflame, don't f------ throw burning oil on top of it. Some people are in pain, but they're still savable. They're still in a position where they can recover."
Stereolab itself became a work of recovery. As with Blondie's Deborah Harry and Chris Stein, Gane and Sadier were able to make music together creatively even after the romance went south.
It wasn't her decision to pull the plug on Stereolab. "I didn't exit, nor did I break the band up," Sadier says, adding Gane put her in a challenging position when he "decided after 18 years of quite intense activity, he had reached a point where he had just said he had done what he needed to do and it was time to try something different."
The dissolution of the band, Sadier suggests, was not a necessarily a bad thing. "On a personal level, I thought the relationships within the band — particularly me as a woman and being the only woman in the band — was very painful," she says. Stereolab, which had 12 former members, was once an equal split of three men and three women, with the women more front and center in concert. In its latter days, it comprised Gane, Sadier, keyboardists Joseph Watson and Julien Gasc and bassist Simon Johns.
But the end of Stereolab also put Sadier in a position of being able to assume more control. It's something she had done previously in the Stereolab offshoot band Monade, a dream pop quartet based in Bordeaux which existed from 1996 to 2009.
"I wanted to write songs. There was no room for me to write songs in Stereolab so I created this parallel project — like stereo and mono — and it was like my playground to develop my own writing at my own pace with no pressure. With Stereolab, there were more and more pressures and more expectation. I called Monade 'my project with autonomy' and within that it felt safe. As an artist, it felt very vital. I did three albums with that little adventure. It felt liberating to be doing it."
Stereolab released 13 albums, 15 EPs and scads of singles during its run, using both major and indie labels. Now, four albums deep into her solo career, all on the Chicago-based Drag City label, Sadier says what she has created "is a very modest project, but [with] more responsibility."
Still, Sadier says "it's not like me in the middle sucking up all the attention. I'm very proud of that — that we all listen to each other, rather than there's a star in the middle and people are around them. It is my name, but it's also the Source Ensemble and that's equally important."
The Lætitia Sadier Source Ensemble comprises Sadier, drummer-synthist-singer Emmanuel Mario, synthist-singer Nina Savary and bassist-synthist-singer Xazi Munoz.
Three years ago, when Sadier was discussing her "Something Shines" album with Pitchfork, she said that post-Stereolab, she'd been "cultivating the same piece of land, [but] maybe I grow different vegetables."
She laughs, hearing the quote repeated. "Maybe now I also explore the sky above the land and become more abstract in my approach," Sadier offers. "I've still moved on from the land a bit, which is still very important, undeniably, but also above the land, the sky, the universe."
Compared to her Stereolab days, when Gane always had several projects going on simultaneously, Sadier says she focuses on what's right in front of her. "I allow what's here and now to take me somewhere on a musical journey. When I record, I don't do any demos. It's very important — even the singing I want to do first take — so I can capture the energy, so it's direct, not rehearsed or rehashed."
And politics still enters Sadier's music — as it had Sterolab's — to varying degrees. She considers her second solo album, "Silencio," her most overtly political. With her latest, Sadier says, politics "factor [in] a lot but I think politics begins at home. It begins in our ability to take responsibility for our lives and not delegate or blame. And I think there is a crisis in responsibility. This album tackles our ideal collective consciousness who can act for our best future. We are not relinquishing our power. That's the only way we can change the world."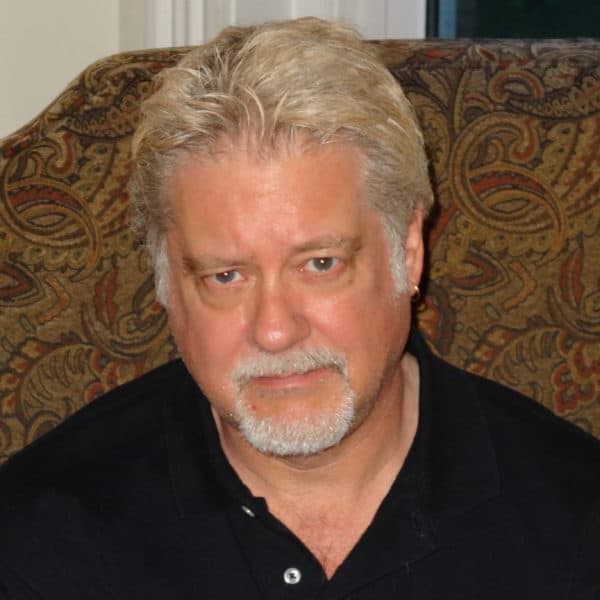 Jim Sullivan Music Writer
Jim Sullivan writes about rock 'n' roll and other music for The ARTery.