In 'Exit The King,' A Portrait Of A Ruler And His Kingdom In Decline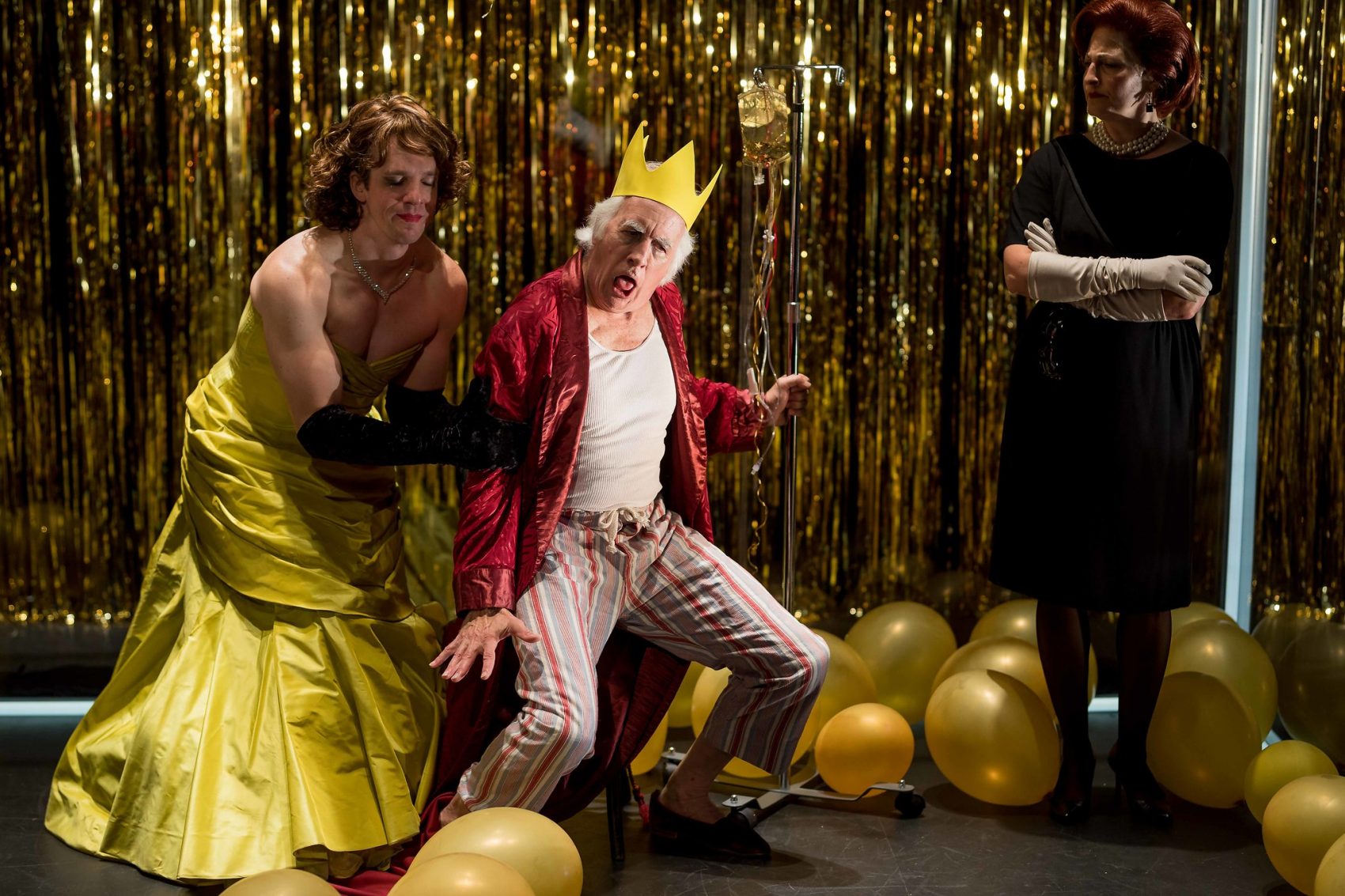 This article is more than 3 years old.
"Death is personal," the Israeli artist Izhar Patkin once said to me, "it's nobody else's business." There's an eternal contradiction that helps make death seem so inscrutable to those of us among the living. It's indeed personal, the most personal thing — the end of this world, for one person. Yet it's also a universal experience, something everyone has in common with everyone else who's ever drawn breath. It's both the most singular and the most common thing we'll ever go through.
Eugène Ionesco's "Exit The King" seems to converse with this notion. Unusual in the Romanian-born Frenchman's oeuvre for its relatively straightforward premise and plot, the play opens with a simple proposition. The royal doctor has determined that King Berenger the First will die in 90 minutes — "at the end of the show," as one of his subjects remarks. It seems to be a matter of great import to the health of his kingdom that he accept this fact gracefully, but Berenger resists. Let everyone else die instead, he declares. Or maybe it would be better for everyone else to live and remember him fondly?
Actors' Shakespeare Project opens its season with a compact production of the play, presented as a bit of a stunted farce. ASP newcomer Dmitry Troyanovsky directs a cast of six at the Paramount Center's Jackie Liebergott Black Box Theatre, led by Richard Snee, who deliberately subverts his own natural sense of gravitas as the faltering king. Fellow ASP co-founder Sarah Newhouse is Queen Marguerite, prim and proper as she tries to guide him toward death with a touch of empathy mixed in to her generally fed-up demeanor. Dayenne Walters is wonderful as the court's resident doctor/astrologer/executioner. Jesse Hinson, Gunnar Manchester and Rachel Belleman are other members of the court, whose well-practiced obedience to the crown is ever-more tempered by their awareness that his rejection of the inevitable is causing great ruin to the kingdom.
Ionesco mixes elements of myth, classical Greek theater and Shakespearean views of divine right. His wonderful, magical realist conceit is that the king, when in full command of his powers, has the authority to control all the elements of nature. He orders clouds to flee the sky and the sun to shine. It's a sign of his diminished competence that a sinkhole has swallowed his nation's university, the birthrate has declined to zero and Mars and Jupiter have collided. As costumed by Olivera Gajic in bedclothes, Berenger is seen from the start as infirm.
In a program note, Troyanovsky cites the king's "many Chaplinesque pratfalls," but there's no sense of manic whimsy here. Jaunty New Orleans jazz is employed a few times in Arshan Gailus' sound design as if to indicate zaniness, but there's little physical comedy here and a mannered, presentational style abounds. Snee takes a stiffly performative approach to much of Ionesco's admittedly non-naturalistic text, though he's devastating in the play's later scenes as words depart the ailing ruler but his sense of confusion and rebellion at fate are no less potently communicated.
As we'd expect with Ionesco, there is an awareness that what we're watching is a construct, and this is underlined by Cameron Anderson's set design, which proposes a transparent-walled throne room as a sort of airless hothouse, riddled with the detritus of last night's party — yellow balloons all over the floor. When not interacting with the king, his subjects stand outside this walled-off space. As the king's guard, Manchester speaks most of his text into an onstage microphone. Troyanovsky successfully gets across the idea that we're watching a stylized fiction, but the moments when this production seems to be grasping for a playful sense of whimsy leaves me confused about the director's intent.
This season at Actors' Shakespeare Project is themed "Downfall of Despots." The audience for "Exit The King" may see an out-of-touch ruler who is deaf to his own incompetence and be reminded of current events; a dismissal of the natural disasters caused by the king's decline as an unavoidable, "natural" process brings to mind global-warming denial. But Troyanovsky doesn't take any easy potshots.
As Berenger's world closes in around him, he increasingly seems like a stand-in for all of us. This man happens to be a king, a man above the law, but don't we all understand ourselves as the centers of our own realities? In the end, Berenger the First experiences death as a new and novel thing. It's the oldest joke in the universe.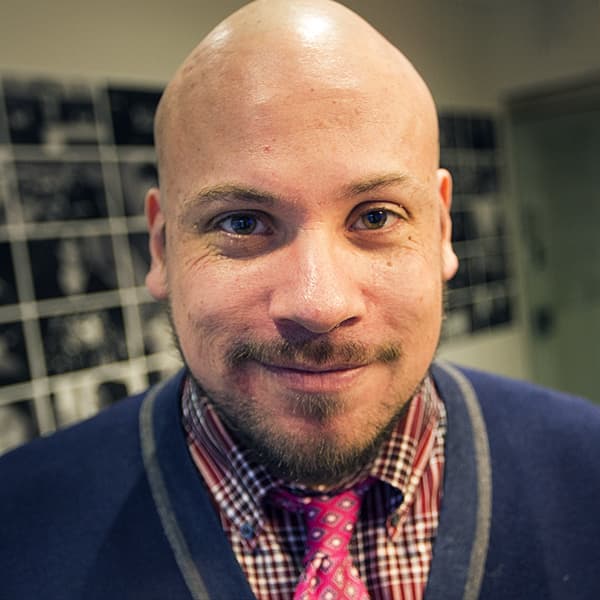 Jeremy D. Goodwin Contributor, The ARTery
Jeremy D. Goodwin was a writer and critic for WBUR's The ARTery.