Your Guide To Arts Events At HUBweek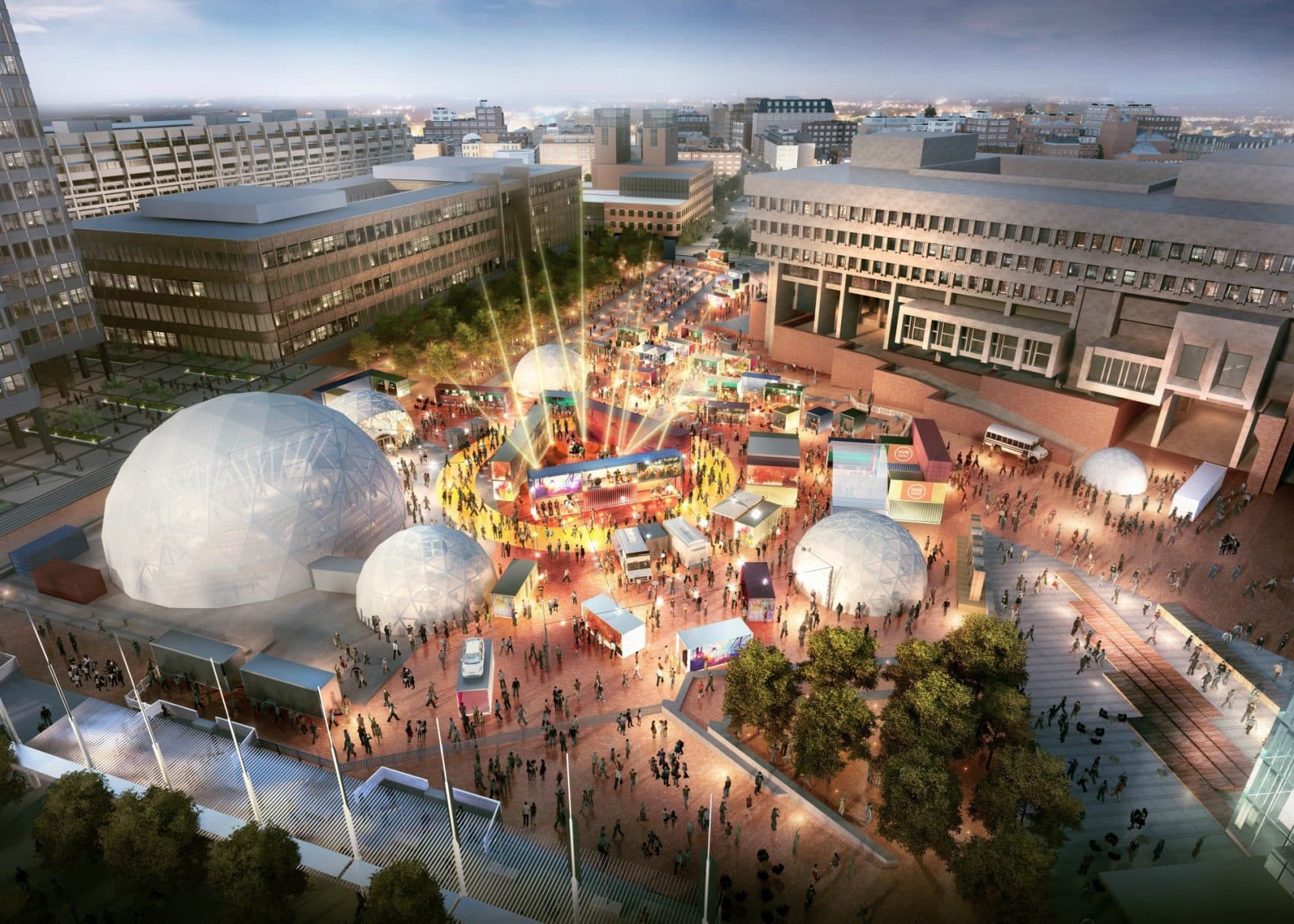 This article is more than 3 years old.
Boston loves innovation, and HUBweek loves that we love it. Returning for its third "ideas festival" from Tuesday, Oct. 10 to Sunday, Oct. 15, the scientific, technologic and artistic brain-power of Boston will converge to bounce ideas off of each other and discuss their work with the public.
Harvard University, MIT and the Boston Globe founded HUBweek in December 2014, with much of the focus on business and technology. (WBUR is a sponsor.) This year, the festival has expanded arts and culture programming into a large swath of its 175+ events, and created a centralized location on City Hall Plaza with six geodesic domes called The HUB.
The events are spread throughout the week, and though all are open to the public, some require pre-registration and/or a paid festival pass. Pass prices are scaled based on days in attendance (single day vs. multi-day) and event type. The HUB Pass, which permits entrance to The HUB exhibits, is free.
It is impossible, unfortunately, to see everything — you do have to choose. So here's a guide to the artsy events to make your decision a bit easier (trimmed down from my multi-page wish list):
The best place for a saturated experience is Immersion, a three-night "experiential live arts exhibit" that features fusions of art and technology. There are performances, light shows, interactive installations and multimedia projections. Throughout the Immersion evenings, the artists will wander the space, available for questions and an informal meet and greet.
What not to miss:
Live: Disorder 3D — Digital Choreography | Thursday, Oct. 12; 8 p.m., 8:45 p.m. 9:30 p.m. | The HUB
Honestly, when else will you have the opportunity to see a time-traversing video/dance performance based on the Tibetan Book of the Dead? In a performance curated by François Moncarey (visuals) and Kevin Ramseier (choreography), the performer manipulates images and sound with a real-time motion capture device.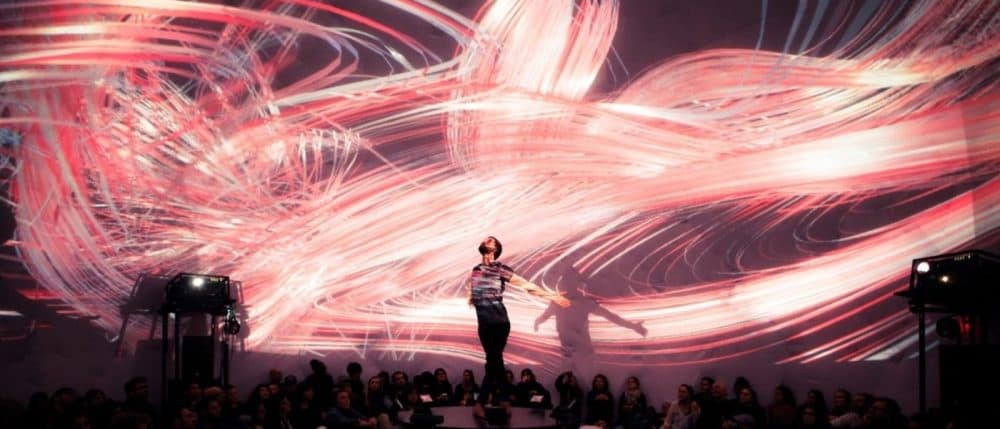 #Globe365 | Tuesday, Oct. 10 - Sunday, Oct. 15 | The HUB
In another dive through time, the Boston Globe puts you in a globe (or geodesic dome) and recreates its most iconic news coverage through images, sounds and motion.
---
The central HUB (those giant domes on City Hall Plaza) hosts a series of exhibits installed in — wait for it — shipping containers. Most containers-turned-exhibits are free, but registration is required for all exhibits.
What can't you miss?
American Therapy | Tuesday, Oct. 10 - Sunday, Oct. 15 | The HUB
It's been a rough year. Julia Ann Otis suggests therapy.
The exhibit offers multiple mediums to share your unique experience living in America — stories, struggles, celebrations and more. You could revisit Catholic roots and let it out in a confessional booth, or scream (if you feel so moved) at your government representatives from a politician's podium. Struggling to find the right words? Artist facilitators will be on hand to help.
Will it fix anything? Probably not — but I bet the screaming feels good.
Containing Addiction: Painting, Rapping And Writing Toward Recovery | Tuesday, Oct. 10 - Sunday, Oct. 15 | The HUB
Boston is sadly no stranger to the rabid devastation of opioid addiction. An exhibit hosted by Mass General's Center for Community Health Improvement, Charlestown Coalition, the Artists Group of Charlestown, the Health Story Collaborative and the Opioid Project provides space, materials and encouragement to create a collective community portrait of addiction and recovery. Attendees are invited to paint, write and add objects to express their experiences. (Registration required.)
Raining Poetry | On Rainy Days | Throughout The City
It's beautifully simple — sidewalk poetry, invisible until it rains.
Launched in 2016, the program has been successful in cities all over the world — in this iteration, Boston Poet Laureate Danielle Legros Georges has curated a selection of poems in multiple languages, to be painted on various sidewalks throughout the city.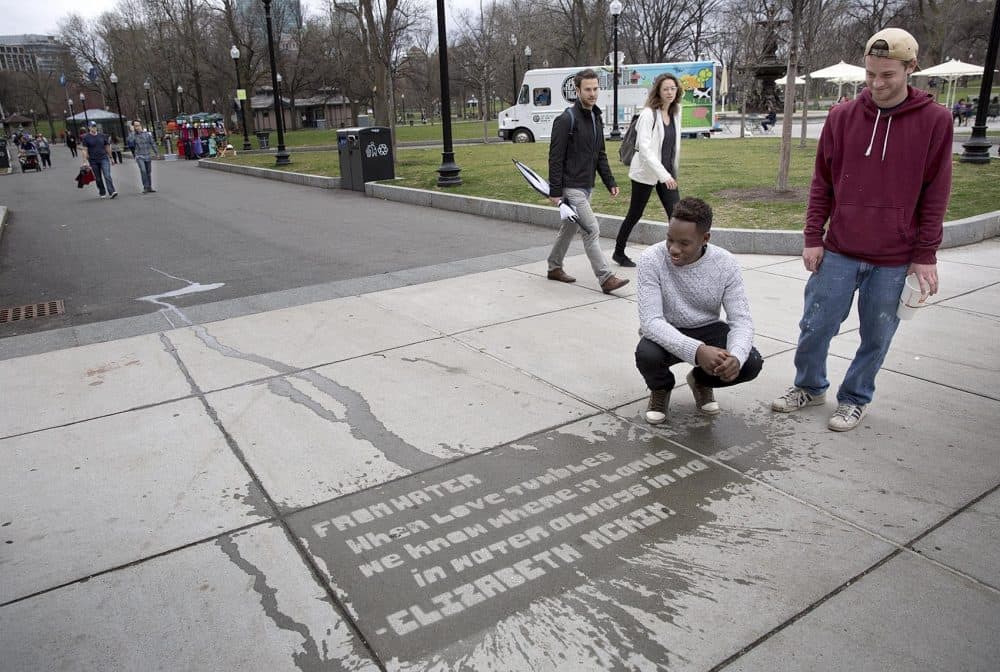 Tortilla Social | Saturday, Oct. 14; 12 - 3 p.m., 6 - 9 p.m. | The HUB
Artist Salvador Jiménez-Flores merges his Mexican roots and artistic interests with a printing press reminiscent of a tortilla press. Jiménez-Flores uses his mobile press and printmaking as a tool for advocacy and arts education.
---
Spoke Events offer a more intimate look at what is happening behind the scenes at a variety of organizations in Boston.
Create, Engage & Change: Urbano Project Open Studio | Tuesday, Oct. 10; 6:30 - 9:30 p.m. | Jamaica Plain
Urbano Project offers a retrospective look at eight years of connecting youth and community members with professional artists, creating socially engaged contemporary art. Its open studio event includes performers, artist discussions and — always a big draw — a beer tasting.
'Finding Heaven Under Our Feet' | Tuesday, Oct. 10; 8 p.m. | Kendall Square
In this documentary film screening, Dr. Jody Weber, a local choreographer and dance historian with a company in Somerville (Weber Dance), describes modern dance's early connection to the 19th century's expressive dance movement, and ties it to the early 20th century women's rights movement.
Hosted in partnership with Jan 70/One Take Media and Weber Dance, a panel discussion on art as a catalyst to address social challenges will follow the screening, moderated by WBUR's Lisa Mullins.
---
HUBweek features not just one, but two film festivals. The GlobeDocs Film Festival, hosted by the Boston Globe, highlights documentary films and includes post-screening conversations with Globe journalists.
There are an impossible 14 films to pick from. I couldn't pick one — so instead you get three:
'Anatomy Of A Male Ballet Dancer' | Saturday, Oct. 14; 2:30 p.m. | Brattle Theatre
More than strong arms and legs with the ability to carry a woman overhead on stage, "Anatomy of a Male Ballet Dancer" looks at the personal and professional journey of Marcelo Gomes, the Brazilian ballet dancer considered by many to be the greatest male partner of his generation. (Tickets are $15.)
Shorts Program — Changing Perspective | Sunday, Oct. 14; 11:30 a.m. | Brattle Theatre
Tickets are $15. A series of five short films, including:
"Blind Sushi," in which a blind adventure writer and a sustainable sushi chef become friends.
"Little Potato," in which a young man recounts the difficulty of first growing up gay in Russia, and then moving to America as the child of a mail order bride.
"Stopping The Presses: The Globe's Dorchester Printing Press Goes Dark," in which we pay tribute to the old guard of the fourth estate.
'Hondros' | Sunday, Oct.15; 2 p.m. | Brattle Theatre
"Hondros" follows the career and legacy of Pulitzer Prize-winning photojournalist Chris Hondros, who died in combat covering the Libyan War in 2011. (Tickets are $15.)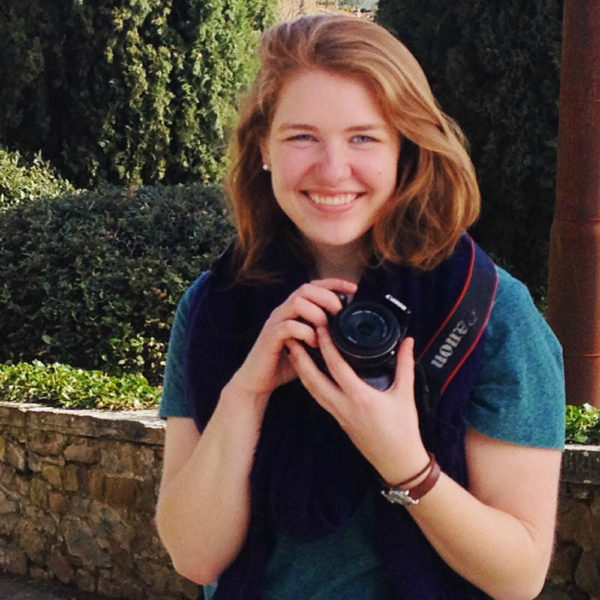 Hannah Chanatry All Things Considered Senior News Writer
Hannah Chanatry is WBUR's senior All Things Considered newswriter.