'American Therapy' Installation At HUBweek Is A Practice In Intimacy — And Might Make You Weep
05:54
Play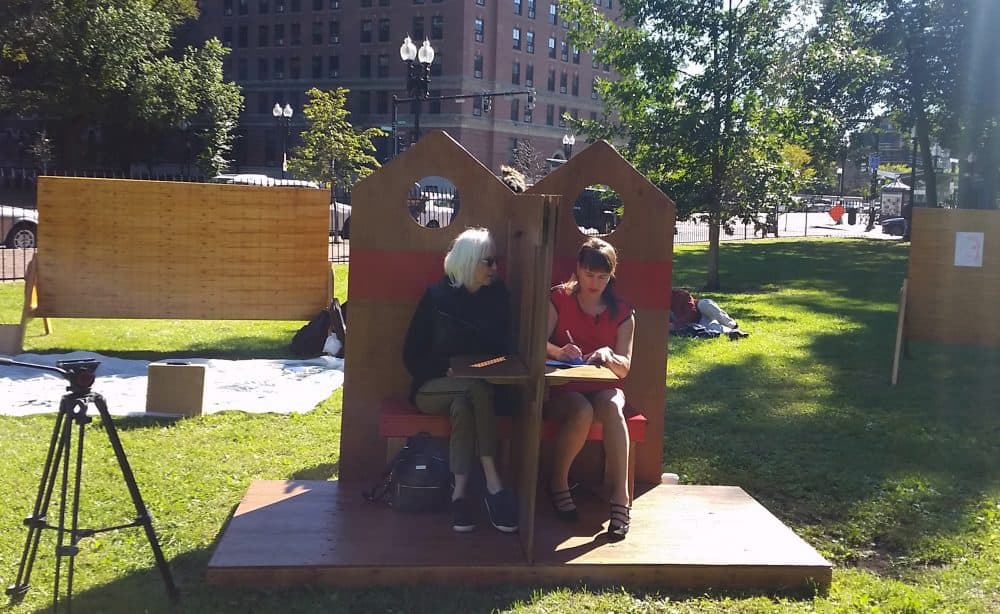 This article is more than 3 years old.
At the edge of Boston's City Hall Plaza is a curious sight, made up of three wooden structures. Each of the structures — a podium and a chair facing each other, two chairs held together by bungee cords and a confessional booth — is meant to hold two people and force them to talk.
This is the way local artist Julie Ann Otis' installation "American Therapy" works: A visitor and an artist sit down on one of the wooden structures. The artist asks the visitor questions about his or her life and feelings about the country. Then the artist writes a poem inspired by the visitor and posts it on a mural nearby.
To fully understand "American Therapy," which runs until Sunday at HUBweek, WBUR's Maria Garcia went through the installation and found herself unexpectedly moved by the experience. Click the red player button atop the post to hear what happened.
This segment aired on October 14, 2017.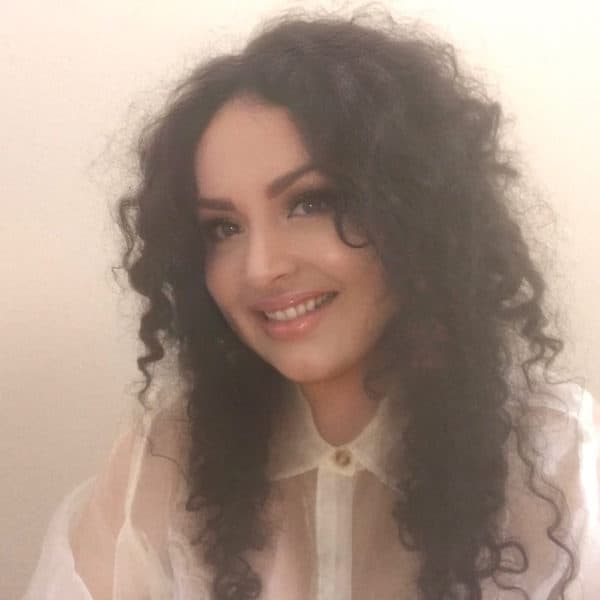 Maria Garcia Managing Editor
Maria Garcia is WBUR's Managing Editor and the creator of "Anything for Selena."