Mass Poetry Releases Poems Into The Wild — On The T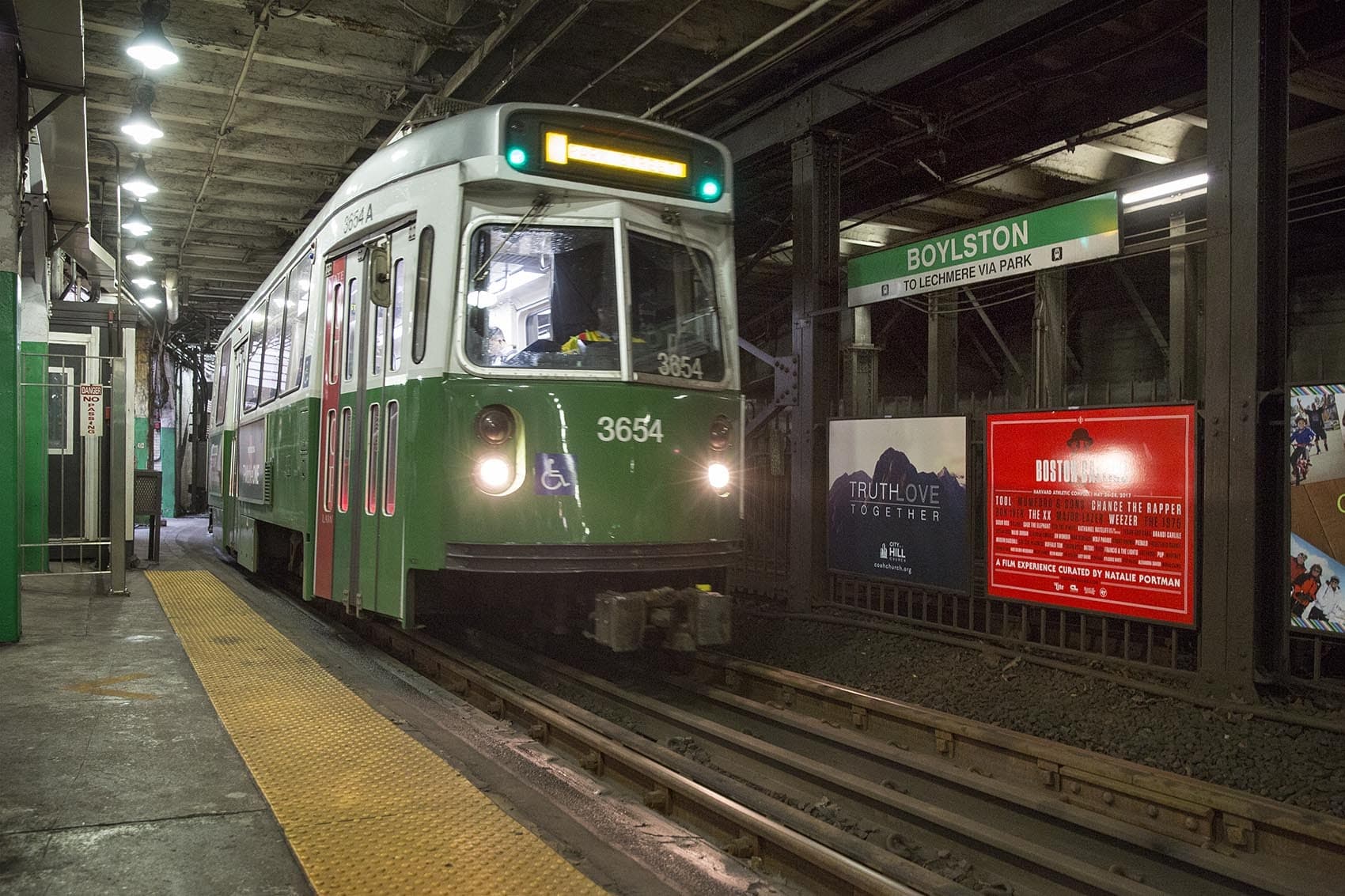 This article is more than 2 years old.
You may find yourself staring blankly at one of the many ads on the T this month, just to realize that you're actually looking at a piece of poetry. Mass Poetry is repeating its annual "Poetry on the T" program, giving commuters the chance to see poetry in the wild.
"Poetry on the T" will feature 10 poems by seven different poets, all with ties to Massachusetts. The MBTA has donated ad space for the poems on the Red, Green and Orange lines, as well as some buses; the poems are set to start appearing this week. They'll stay up at least through November, and possibly longer if space remains available.
As it has since 2014, the program aims to give riders a moment to sit and contemplate art. With colder weather and shorter days, poetry makes a welcome addition to any daily commute.
"Poetry on the T" (for which WBUR is a media partner) features local poets who connect with Boston's different generations and walks of life. One is Charles Coe, an artist in residence with the City of Boston. His poem "Teaching My Imaginary Son to Fish" features a father-son relationship and the life lessons learned through fishing — whether successfully or not.
Another featured poet is the Pulitzer Prize-winning Mary Oliver. In anticipation of her newest book, "Devotions," Penguin Press has sponsored the posters for three of Oliver's poems this year. Oliver, a longtime Provincetown resident, focuses in her work on the intersection between the natural world and human consciousness, offering a pleasant reminder that we are, in fact, a part of a delicate ecosystem.
One standout is Aracelis Girmay's "Ars Poetica," which presents the work we leave behind as a reminder that we were once here.
All of the poets are chosen by members of Mass Poetry, whose mission is to "help to broaden the audience of poetry readers, bring poetry to readers of all ages, and transform people's lives through inspiring verse."
The selected poets also include Christina Davis, the curator of the Woodberry Poetry Room at Harvard University, and Jarita Davis (no relation), writer in residence at the Nantucket Historical Association. Two late poets who were both Guggenheim fellows and recipients of National Endowment for the Arts grants, Franz Wright and Massachusetts native Thomas Lux, round out the list.
The T places the poems wherever it has space available at any given time, so there's no way to know just exactly where they'll pop up. That's why The ARTery is on a quest to find all the poems in their natural environment.
If you'd like to help, snap a picture when you see a poem on the T. Then share the image and your thoughts with us: Use the hashtag #PoetryontheT and tag us (Twitter: @wburartery; Facebook: @wburartery; Instagram: @wbur) and Mass Poetry (Twitter: @masspoetry; Facebook: @MassPoetry; Instagram: @masspoetry). We'll collect a few of our favorites and share them in an upcoming post.
So watch this space -- and the spaces on the T.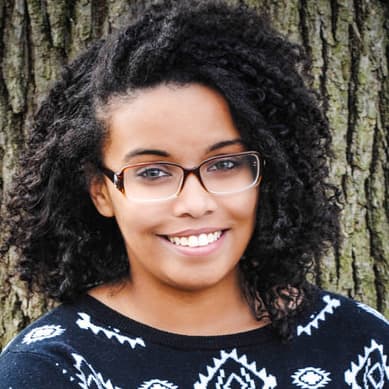 Phaedra Scott Community Arts Journalism Fellow
Phaedra Scott was The ARTery's Community Arts Journalism Fellow.