Former Boston News Anchor Accuses Kevin Spacey Of Sexually Assaulting Her 18-Year-Old Son
02:29
Play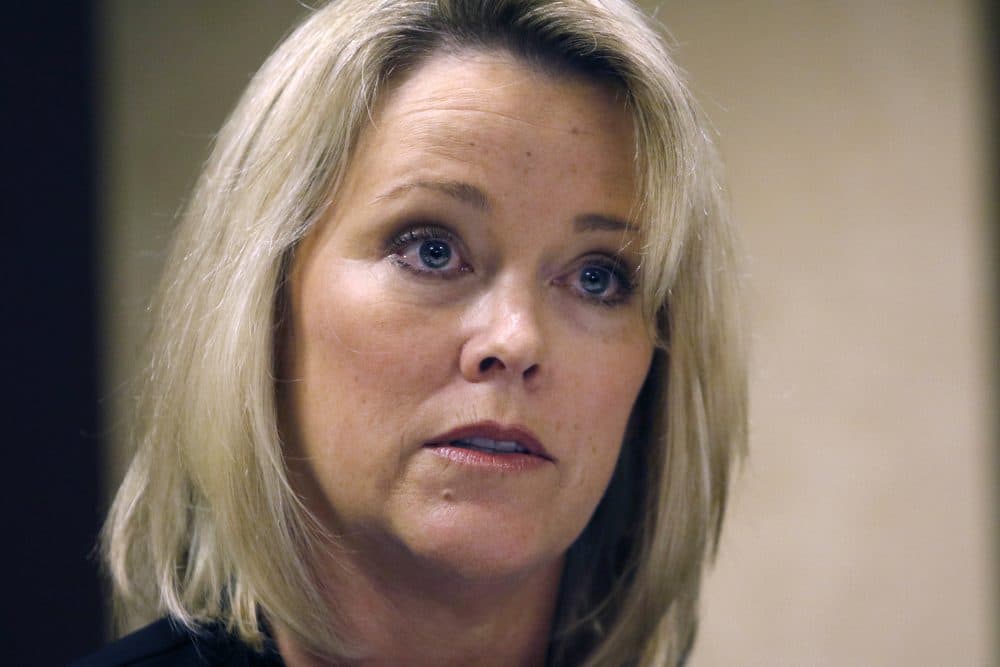 This article is more than 1 year old.
A former news anchor for Boston's WCVB-TV has accused actor Kevin Spacey of sexually assaulting her son in July 2016 at a Nantucket restaurant.
"There was no consent," Heather Unruh said at a press conference Wednesday. She said her son had told Spacey that he was of age to drink. "Spacey bought him drink after drink ... and when my son was drunk, Spacey made his move."
Unruh's son was not present at the news conference, and she did not name him; Unruh said he was not ready to speak publicly. He was actually 18 at the time of the alleged incident, said Mitchell Garabedian, the attorney representing Unruh's son.
Garabedian and Unruh's daughter, Kyla, accompanied Unruh during the news conference, as she fought back tears.
According to Unruh, Spacey stuck his hand inside her son's pants and groped his genitals. "This was completely unexpected," she said. "And my son's efforts to shift his body to remove Spacey's hand were only momentarily successful. The violation continued. My son panicked. He froze. He was intoxicated."
A lawyer for Spacey didn't immediately return an email Wednesday.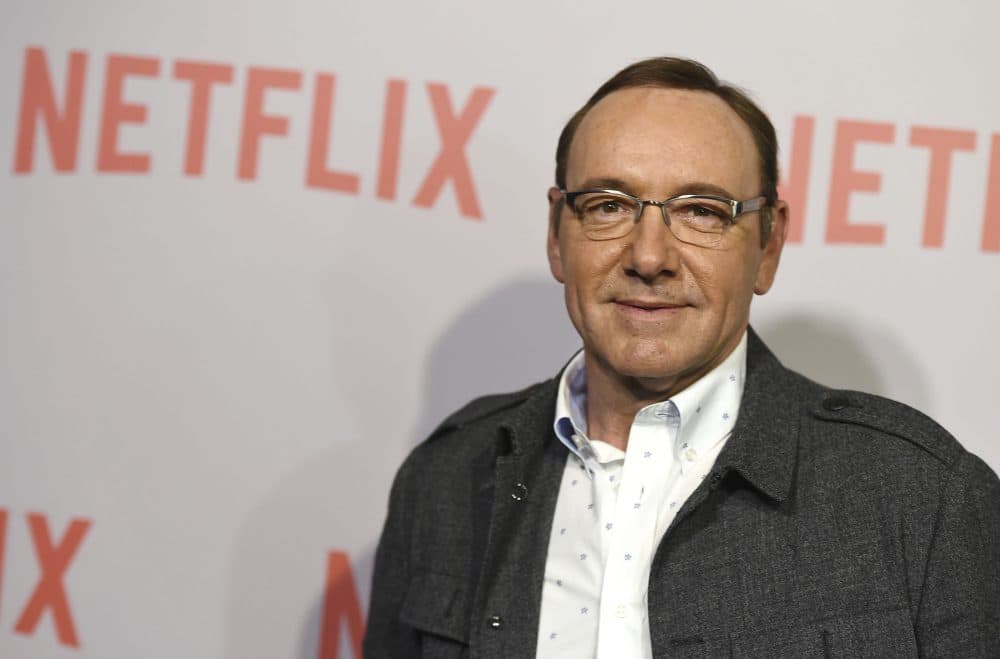 Unruh said Spacey went to the restroom after the alleged assault at the restaurant. That's when another diner, a woman, approached Unruh's son, who appeared in distress, and told him to run away, at which point he did, according to Unruh.
"He ran as fast as he could all the way to his grandmother's house where, upset and afraid, he woke his sister Kyla and the two of them called me in the middle of the night here at my Boston area home and the next morning I joined my family on Nantucket," Unruh said.
Garabedian said they wanted to thank the "mystery woman" who told Unruh's son to run away. He and Unruh believe she prevented further alleged abuse by Spacey.
After actor Anthony Rapp said Spacey assaulted him in the 1980s, when Rapp was 14, more accusations of sexual harassment and assault have been levied at Spacey.
When Rapp's accusations became public, Spacey drew criticism for releasing a statement in which he claimed he did not remember the incident and came out as gay.
"That was an appalling attempt to deflect attention away from what you really are: a sexual predator," Unruh said Wednesday, as if speaking directly to Spacey.
Unruh said her son didn't want to speak out at the time of the alleged assault because he was afraid of the kind of attention that would be bestowed upon him, but was motivated by the women who came forward with accusations about Harvey Weinstein, and by Rapp.
"The sexual assaults, the sexual harassment, the sexual perversion must be stopped," Garabedian said. "And one way to stop it is [for] brave victims and their families to speak out."
Unruh's son filed a report against Spacey and Nantucket police are investigating, she said. The Nantucket Police Department would not confirm or deny any report of sexual assault without the written consent of the alleged victim, citing state confidentiality laws.
"I think Kevin Spacey should go to prison," said Unruh. She added that she knew of at least one other person who was on the island at the time who was also "a target" of Spacey's.
With additional reporting by WBUR's Newscast Unit
This segment aired on November 8, 2017.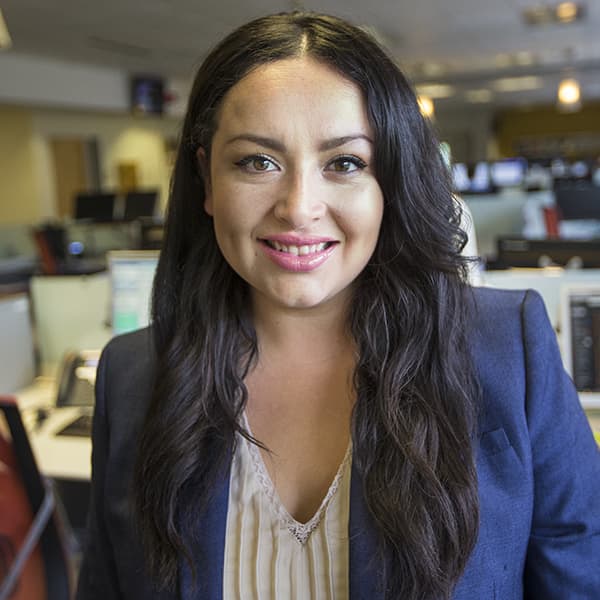 Maria Garcia Senior Editor, The ARTery
Maria Garcia is the senior editor of The ARTery, WBUR's Arts and Culture Team.