Music Progressed But The Grammys Played It Safe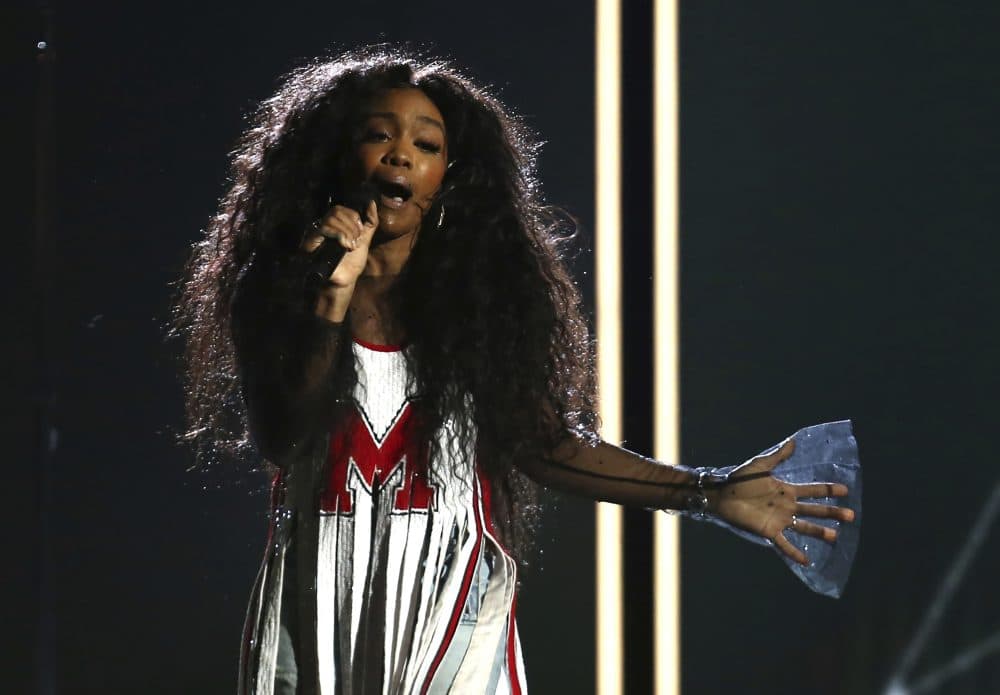 This article is more than 3 years old.
Hot takes! Get your hot takes here! After three-and-a-half hours and 19 musical numbers, that's honestly the best I've got. If I had to sum it all up I'd say that this year's Grammy Awards were disappointing and enjoyable and I wish they had ended earlier. For a more nuanced take, read on.
When Music Moved Forward, The Grammys Looked Backward
In the buildup to this year's ceremony it seemed like Kendrick Lamar was positioned for a true sweep, racking up a whopping seven nominations for his astounding and very popular album "DAMN." But as the evening wore on a sinking feeling set in. Bruno Mars ended up taking home the event's most coveted prizes for his album "24K Magic" — despite the fact that "DAMN" outperformed its competitor both critically and commercially.
SZA, one of the year's biggest breakouts, was similarly snubbed, failing to win any of the five categories in which she was nominated for her album "Ctrl." Both "Ctrl" and "DAMN" artfully traced the future of pop, handily refashioning the familiar sounds of hip-hop and R&B into music that was forward-thinking and distinctive. So it was disheartening, though unsurprising, to observe the triumph of "24K Magic," an impeccably engineered retro pastiche that hit many satisfying notes but broke zero new musical ground. Not to mention that an Album of the Year win for "DAMN" would have meant a victory for hip-hop, which has been chronically overlooked throughout Grammys history.
Politics Were Front And Center
The evening opened with a searing performance from Kendrick Lamar, who enlisted the comedian Dave Chappelle in an arch yet powerful commentary on racism and police brutality. Numerous artists and presenters made pointed reference to the plight of immigrants, notably U2, who played on a stage outside with the Statue of Liberty as a backdrop. The Cuban-American singer Camila Cabello made a plea on behalf of imperiled DACA recipients, known as Dreamers, during a speech about her own immigrant roots.
But the strongest and most articulate statement of the night was delivered by Janelle Monáe, who directly addressed the #MeToo and #TimesUp movements against workplace sexism and harassment in her introduction to Kesha's performance of "Praying."
"Tonight I am proud to stand in solidarity … with my fellow sisters in this room," Monáe declared. "We come in peace, but we mean business. And to those who would dare try and silence us we offer you two words: time's up."
And Yet...
"Praying" is Kesha's indictment of her own alleged abuser, the producer Dr. Luke, and she sang it with the assistance of Cyndi Lauper, Andra Day, the Resistance Revival Chorus and others. It was heartening to see the singer surrounded by and supported by so many women, but the gesture was undermined by its context.
Many male presenters and performers wore white roses pinned to their lapels in support of #MeToo, but none directly addressed the movement, leaving it to women — and most prominently, a survivor — to shoulder the burden.
And then, of course, there was the fact that relatively few women appeared onstage at all, either to collect awards or play music. Lorde, whose sophomore effort "Melodrama" was up for Album of the Year, reportedly refused the Grammys' invitation to make an appearance after she was denied a solo slot, despite the fact her fellow (male) nominees were invited to perform their own work.
Solid Performances All Around
Don't mistake my dismay at Bruno Mars' wins for outright dislike — his rendition of "Finesse," with the rapper Cardi B, was '90s nostalgia writ large, and the most delightful thing to happen onstage all night. The rest of the lineup wasn't too shabby, either. Gaga was resplendent, Childish Gambino was sex in a suit and SZA was looser than I've ever seen her on live TV. Even Sting won me over with his still-velvety voice. In fact, there was nary a dud in the bunch, except for the stuff I've forgotten, because it was forgettable.
James Corden Was… Fine
I remember being more annoyed at Corden when he hosted last year, so I can only assume he did a better job this time around. Mostly by staying out of the way.
There Was 2 Much U2
More Cardi B. And Lorde. And, like, women in general.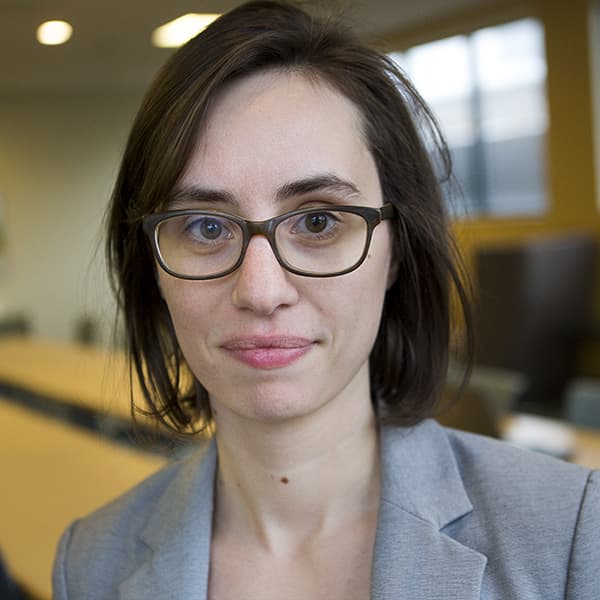 Amelia Mason Arts And Culture Reporter
Amelia Mason is an arts and culture reporter and critic for The ARTery, WBUR's arts and culture team. She covers everything from fine art to television to the inner workings of the Boston music scene.