Boston Gives Some Aspiring Women Comedians A Chance To Hone Their Chops
04:48
Play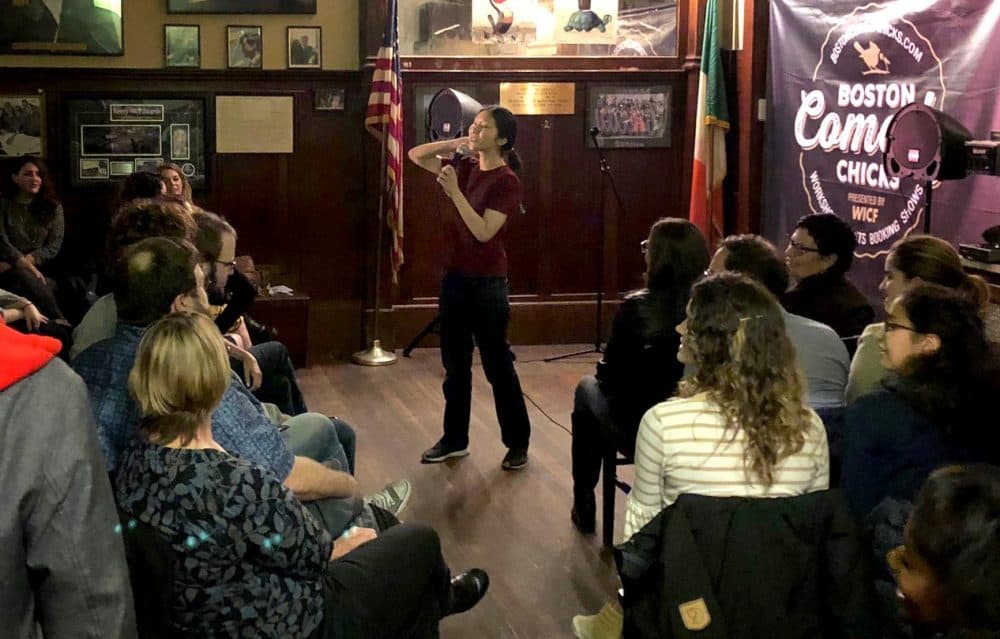 This article is more than 2 years old.
On a recent Saturday, comedian Jocelyn Chia owns the room of about 100 people at Doyle's Cafe in Jamaica Plain. "I went to this all-girl Catholic high school in Singapore. Anyone else here ... a slut?" she asks, pausing for just the right sliver of time before delivering the punch line to a roaring audience.
The monthly showcase of local women comics at Doyle's, called Boston Comedy Chicks, is put on by the same producers as this weekend's Women in Comedy Festival (WICF). The annual Boston fest features some big headliners like Tig Notaro and Wanda Sykes. But under the famous names are early-career and mid-level comedians trying to make their mark in a male-dominated field.
Boston serves as a cornerstone for many of these aspiring comedians, in part because audiences here have a reputation for being more easy-going, boosting a comic's confidence and routine before they face seemingly tougher audiences in New York City.
"I'm so glad I started even for a brief period of time in Boston," says Chia, who is now based in New York City and whose career is taking off with appearances on Comedy Central Asia and Howard Stern's satellite radio channel. She earned her chops at Boston open mics less than five years ago.
"The scene here is a lot smaller, you don't get as much stage time but it felt like it was more quality stage time, meaning that you could know when a joke worked because if a joke worked they would laugh," she says.
One of the women still honing her skills at Boston shows is Nonye Brown-West, a paralegal by day and aspiring comic by night. Her material draws from her upbringing in South Boston and her interracial marriage.
"Not only did I marry a white — I married a white from Connecticut," she tells a laughing audience at Doyle's during her stand-up routine. "Being married to a white from Connecticut is like being married to the villain from any '80s movie. It's like popped collars, rich parents, probably loves Hitler. I don't know. We learn about each other every day. That's marriage."
Brown-West tells me Boston's comedy scene has become significantly more inclusive in the six years she's been doing stand-up, with an increased appetite for material that directly references issues of race. She says even just a couple years ago, women and people of color felt tokenized on local comedy lineups.
"It felt as though bookers thought they could only book one female and one person of color on a show," she says. "It was a 'one of us at a time' type of vibe that we were getting and it wasn't even just a vibe because you could see it on paper."
Brown-West thinks constant advocacy from the producers of the Women in Comedy Festival plus the #MeToo movement have created more space for women.
"Women female producers [have been] paying attention to intersectionality in their booking, as an example. And then there were a lot of male bookers paying attention to that after a while as well," she says.
That's the perfect phrase for it. People are paying attention to women now, at least it appears that way.
Executives from HBO, NBC and other major networks will be scouting talent at this weekend's festival. Michelle Barbera, one of the founders of the Women in Comedy Festival, says increased visibility means women have a better chance to make it as a comic and to cease being seen as anomalous in the industry.
"[Women] also need a way to demystify the whole process of becoming successful as a working comedian and I think that one thing that happened where men were so dominant is that there was a boys club and they would kind of explain and mentor each other," Barbera says.
Back at Boston Comedy Chicks, Jocelyn Chia still commands the room with her personal anecdotes of moving to the U.S. from Singapore. "The first thing I learned is that you people can't tell Asians apart. Am I right, Asian Boy?" she asks a boy near the front of the crowd, to loud laughs. "So when I went to the bar with my Asian posse, we could all get in with just one ID ... and we used my dad's ID."
As the audience laughs, I realize no one seems to be viewing her solely through a gendered lens. No one sees her as a rarity or a representative for all women. She's just another really talented comedian.
---
The Women in Comedy Festival runs through Sunday, April 22, at various locations around Boston and Boston Comedy Chicks' monthly showcase happens on second Saturdays at Doyle's Cafe in Jamaica Plain. 
This segment aired on April 20, 2018.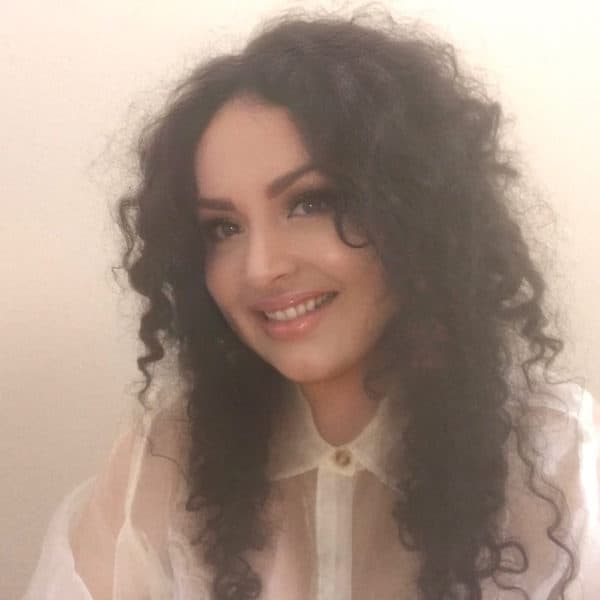 Maria Garcia Managing Editor
Maria Garcia is WBUR's Managing Editor and the creator of "Anything for Selena."