Newburyport Literary Festival Focuses This Year On How Reading Could Change Your Life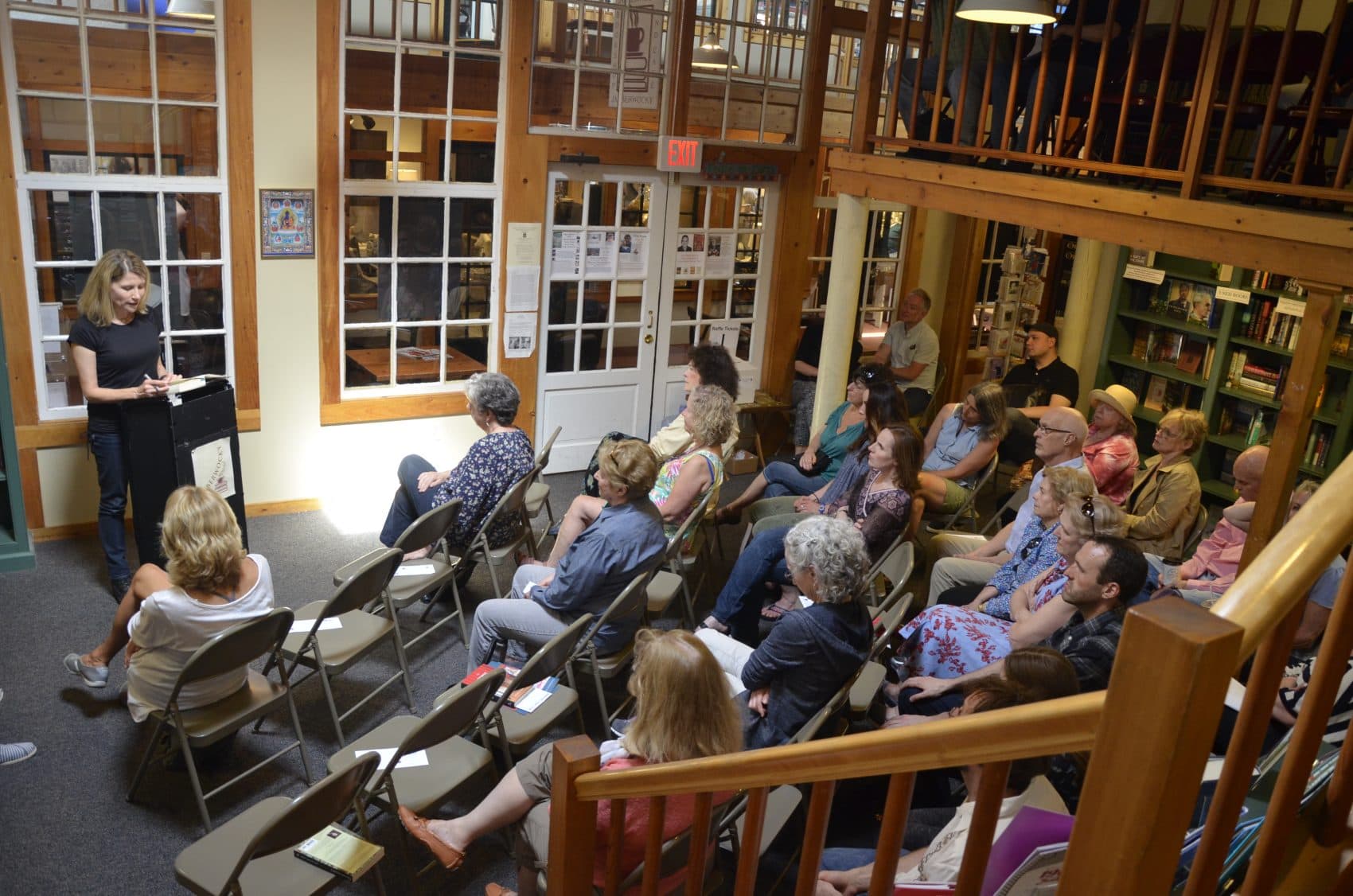 This article is more than 2 years old.
Extended winters make good habitat for bookworms, but this weekend, one North Shore town is hoping to encourage them to emerge from their cozy stacks. The Newburyport Literary Festival (Friday, April 27 and Saturday, April 28) brings the private joys of reading and discovering new books to the public square.
"This is a festival for readers," says organizer Jennifer Entwistle. "Our target audience is people who like to read, who love stories, who want to talk about stories and learn more about them."
This year's festival honoree, author Ann Hood, is a fitting choice. Her 2016 novel, "The Book That Matters Most," and 2017 memoir, "Morningstar," both explore how what one reads can shape one's life.
"It had been on my mind how to write a novel that celebrates this very quiet thing that we do," she says. And she knows from experience that the festival in Newburyport is a welcome opportunity to share the love of reading. "By nature [readers] are maybe more introverted, and it's nice to be with others like us." She'll kick off the events in conversation with her longtime friend Andre Dubus III, discussing the books that have mattered to her.
The events are as wide-reaching as any reader's bookshelf might be. Nonfiction, fiction, poetry and children's literature genres are all represented. Tom Perrotta will present his recent bestseller, "Mrs. Fletcher." Suspense writers Cate Holahan, Jennifer McMahon, Kate Moretti and Peter Swanson will divulge the secrets of writing mysterious plots. Horse-whisperer Tim Hayes will present a talk on how horses could heal humans. Other presentations cover maritime history, sports, feminism and more. All of the events are open to the public and — with the exception of a dinner on Friday night — free of charge.
"It's really impressive how the whole town is engaged in the festival," says Hood. "When you're out and about, people are on their way to readings." The event venues are all within walking distance of each other, and local merchants provide copies of books for purchase. It's a burst of local energy before the peak tourist season for Newburyport, and it's known to be a destination for readers from across the state and beyond.
Amid all of the bustle, attendees have an opportunity to get closer to the books and authors they cherish. "What stands out in my mind about Newburyport is how much is going on and how, at the same time, it all feels so intimate. You can really connect with writers and other readers," says Stephen McCauley, who will present his new novel, "My Ex-Life" at one of the opening events on Saturday.
While the festival has become an annual tradition, the programming is refreshed each year. Most of the featured books and authors have been published within the last year, and programming picks up on timely themes and issues. For example, local eighth graders will help with a presentation on "Middle-Grade Reading in the Digital Age." Flash fiction authors will discuss how their writing responds to cultural conversations like #MeToo and the underrepresentation of marginalized voices. The closing ceremony, "Women's Voices," will feature four writers — Anne Easter Smith, Áine Greaney, Meg Mitchell Moore and Holly Robinson — discussing how they've navigated creative careers.
Whether or not the flowers are in full bloom by then, the Newburyport Literary Festival promises to bring out a truth that many readers hold close — that reading is vital and thriving.
---
The Newburyport Literary Festival takes place Friday, April 27 and Saturday, April 28.
Emily Avery-Miller Writer, The ARTery
Emily Avery-Miller has contributed reviews, essays and prose to publications including Art New England and Foreword Reviews.