In Tender Tones, Erin Rae Reminds Us That Human Experience Wields Universal Power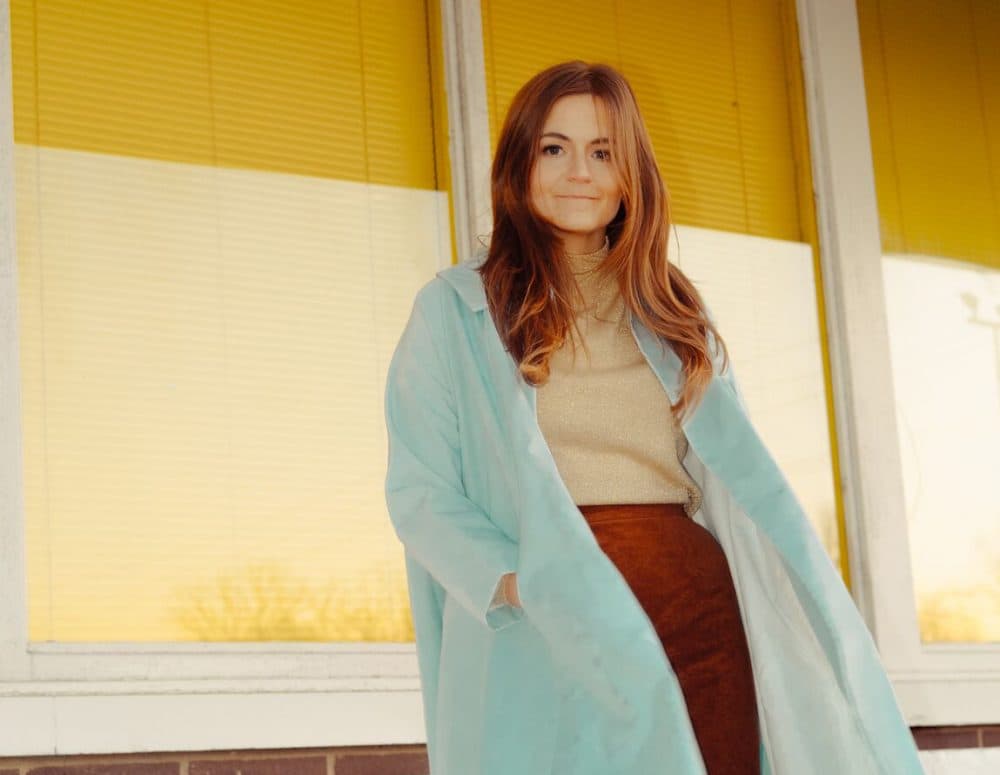 This article is more than 2 years old.
The first thing you'll notice about Nashville singer-songwriter Erin Rae's recent solo album, "Putting On Airs," is contrast in scale. Picture an outfit of musicians playing sophisticatedly simple tunes in a vast cavern, their intimate, honest melodies echoing through the space around them, rendering them grander in the process: small songs, large sound.
That's Rae (born Erin Rae McKaskle), and "Putting On Airs," in summation. Rae is one voice among many in Nashville's music scene, led chiefly by women like Margo Price, Becca Mancari and Lillie Mae Rische; for easy comparison, she's somewhere in range between Joni Mitchell and John Prine. Her work, defined by tonal calm and artistic precision, reminds us that human experience wields universal power, and that the personal events and ordeals of your life are someone else's personal events and ordeals, too.
"How small we are in the grand scheme/ how great," she trills on the album's opener, "Grand Scheme," setting up the structure for the remaining 11. She's not driving the point of "Putting On Airs" home unnecessarily as much as she's laying out its thesis: that the joys, tragedies, triumphs and travails we encounter throughout our days are unique to us and also profoundly panoramic. You will, whoever you are, wherever you're from, hear anecdotes familiar to your own as you dig into the record and acquaint yourself with Rae's talent.
You can also see her play the Haymarket Lounge at City Winery Boston on Tuesday, July 10. If you're not already familiar with Rae's music, watching her perform is the best introduction you can ask for: "Putting On Airs" begs for a live environment, where the sensations evoked in the marriage of her songwriting's lilting qualities and interior focus amplify through proximity. Listening to the album at home, you'll be moved by her luminous earnestness, the gentle rustle of her voice and the unaffected weight of her harmonies. Listening to Rae in person, these elements benefit from the natural immediacy of a stage. Rae trades in emotions that when spoken aloud come out not merely as words, but as reflections of abiding struggle.
Take "Bad Mind," the record's third track. "Maybe 'cause they took her away/ little girl from a good mother/ just because she had a woman for a lover/ in '98," she hums, recalling her aunt's legal troubles in her childhood: She was ruled an "unfit mother" by Alabama courts because of her sexuality, and Rae's cousin could thereafter only see her every other weekend (on condition of her aunt's lover not being present for visitation). The story doesn't end there, either, carrying through Rae's confrontations with her own sexuality ("You looked so pretty at the prom/ yellow dress, long hair swaying/ I never had the courage to to tell you/ until now.").
As with so much of "Putting On Airs," Rae's delivery here is soft, her diction tender. She doesn't conjure these memories with the intention of cutting us. But the narrative stings all the same, explicitly because of the effort and ease that characterize her style: There's casual freedom to her music, but you'd be a fool to think that level of composure comes without trying. No one pens a song like "Bad Mind," blending breezy rhythm with frank memories of sexual awakening at a time (and in a place) when deviating from social norms meant risking consequences for yourself and your loved ones, by accident. It's art spun from a firsthand account of institutional bigotry and facilitated by cultivation of skill.
Having the perfect recording space doesn't hurt, either. Rae produced "Putting On Airs" at RFA, the Refuge Foundation for the Arts, in Appleton, Wisconsin, an old Capuchin monastery not far from Lake Winnebago, where her quiet, precise musical sensibilities adopted gravity through sheer magnitude. "Grand Scheme" arguably presents the strongest proof of the Refuge's influence on the album: Rae's guitar takes on urgent splendor alongside thundering drum beats that'd otherwise drown out her strumming. But this effect is evident even on "Wild Blue Wind," adding a literary breadth to the tale of one person's battle with their behavioral health woes: "Waiting on the corner for his next big break/ Cussin' all the drugs they can't make him take/ He asked me if he's gonna be OK/ I say sure, but I can't say when."
The Refuge's inborn reverberation underscores the substance of Rae's poignant lyrics without adding excess pomp. Other albums try to sound important because they think they are. "Putting On Airs" shows no such pretense. Of course Rae likely considers her subject matter meaningful, even valuable -- empathy through introspection is a powerful tool -- but it's hard to imagine she's as enamored with her music as a Father John Misty type, convinced of her own significance.
It's that unfussed virtue that makes "Putting On Airs" so extraordinary. Perhaps without meaning to, Rae has made a great American album, a narrative about a life lived in this country that never actually tries to be about America. She puts forth her story, as well as others' stories, with blunt poetry and top notch craftsmanship, validating the work through skill instead of self-insistence. They're stories worth hearing — even more so on the stage.
---
Erin Rae performs at the Haymarket Lounge at City Winery Boston on Tuesday, July 10.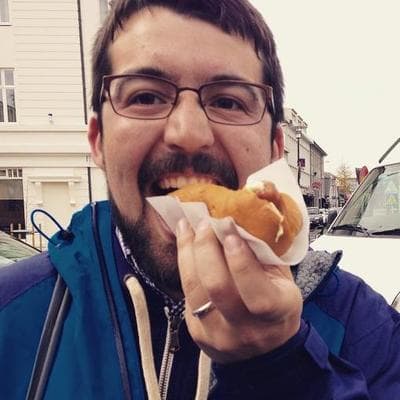 Andy Crump Critic
Boston-based pop culture critic Andy Crump has been writing about film and television online since 2009.