What Are The Chances Of The Kinks Getting Back Together? It's Hard To Tell
Last week, there was a flurry of headlines in the English press -- linked and posted by many over-excited American fans on Facebook too -- announcing what seemed to be a long-awaited event for a certain stripe of rock fan: the reunion of The Kinks.
The headlines tumbled out: "Ray Davies: The Kinks Are Officially Getting Back Together," screamed the Telegraph. The Daily Mail was a big more discursive: "The Kinks Frontman Sir Ray Davies Reveals the Group Are Getting Back Together After Being Disbanded in 1996." Across the sea, Billboard picked it up: "The Kinks Frontman Ray Davies Reveals The Band Is Getting Back Together."
But, as with any fleeting thoughts about a proper Kinks reunion, take that with a grain of salt. The stories are all based on an interview with Ray aired by England's Channel 4 last week:
The Kinks have one of the best and most enduring catalogs of the British invasion bands of the '60s, right up with The Beatles, The Rolling Stones and The Who. The Kinks have the added distinction of making strong new music up through the mid-'90s.
The band began in North London in 1964 and first scored with "You Really Got Me." The frontmen brothers, Ray and Dave Davies had a certain yin and yang factor; their interaction on stage was sometimes playful, sometimes combative. Yes, Ray sang lead most of the time and called the shots, but Dave played loud electric guitar. Clearly, they each pushed each other to greater heights. But now, the band's been on the shelf for 22 years.
The elder Ray has put out four solo albums since 2006 including the just-released "Our Country: Americana Act II." The younger Dave has released three solo albums in that same timeframe and collaborated on three others with his son, Russ, the latest being last year's "Open Road." Dave has an album coming out in September called "Decade," consisting of previously unreleased solo recordings from the '70s, produced by another son, Simon.
Dave, it seems, has always been game for a reunion, or at least an attempt at one. Not, of course, during the period when he was felled by a debilitating stroke in 2004 and there was question as to whether he'd ever play again. He beat the odds and in 2014 told me, "I think it brought a lot more clarity into my life, especially metaphysically and spiritually. It allowed me a means to use this knowledge or information or a way toward meditation. Also, it reminded me we're not as in control as we like to think. You're lying on your back in a hospital, paralyzed -- you think differently. Maybe we don't have any control over what happens."
Over the years, Ray has been mostly hesitant or cagey about reuniting.
As a rock critic for the Boston Globe from 1979 to 2005, I covered many Kinks shows and got to know both Ray and Dave quite well, though always in separate contexts, whether it be hotel rooms or limos. They shared a stage and a lineage, but little else.
Post breakup, there's been lots of misdirection and false hopes when it comes to Kinks reunions. No question, Ray does like slyly winding people up about a reunion. He even shocked the world by joining Dave and his band around Christmas in 2015 to play "You Really Got Me" on stage in London. Around then, Dave told me they planned to work on some songs together, too.
Asked who would be in the Kinks now, Ray said, "Those that are still alive." That eliminated bassists Pete Quaife (left band in 1969, died in 2010) and Jim Rodford (joined band in 1978, died in January) and includes Dave and longtime drummer Mick Avory -- though Avory quit in 1984 and Bob Henrit filled the spot until the band's dissolution in 1996. (John Dalton also played bass from 1969 to 1977.)
"The two remaining members, my brother Dave and Mick, never got along very well," Ray said, "but I made that work in the studio … so if I can recapture those moments … I've got some tunes, some great Kinks tunes … I've had meetings with Mick and Dave in the local pub, separately. Haven't brought 'em together yet."
Last year, Dave told me that the brothers had indeed worked on a handful of songs in early 2016 -- "embryonic ideas and lyrics, bits and pieces" — and that a Kinks reunion was, at the least, a possibility.
"We were working together and that we were getting on pretty good now -- touch wood, touch wood," he said. "We'll have to see. Sometimes you have to let nature take its course. Maybe there will never be another Kinks album; then again, me and Ray worked on the demos project [so] we might feel that need to actually do something. Who knows? If you force something, it never works."
It's pretty much impossible to get through to Ray, given the layers of publicists and management, but I did email Dave last week and asked for comment on the current situation. He replied: "Me and Ray have spoken about the possibility of us working on a new album. Ray has a few songs he wants to finish. We've been talking about it for some time now. We haven't discussed shows or anything else at the moment. Ray wants to put a Kinks album together. He has some old songs and I have written three or four songs that we need to pull together. We have no plans to tour yet but all things are possible."
As to any lingering hostility between Dave and Mick, Dave said, "If Ray wants Mick to play on something, if it works I'm fine with it."
Ray, 74, and Dave, 71, have had one of rock's most enduring love/hate sibling relationships. They were there after the Everly Brothers and before Oasis's Gallagher brothers.
Some samples from my notebooks:
It's 1984 and I'm talking with Ray about Dave. "I love him," Ray said, softly. "But sometimes — he's family, and I don't really like family."
I'm talking to Dave in 1993 before a rare Kinks club gig in Boston. I asked where the situation with Ray currently stood. "It's not that I really hate him, though I hate him at times," Dave explained. "I suppose I find him more irritating and exasperating."
And in 1999, Dave told me, "There's always going to be love; I'm always going to love my brother. I might not like his personality, but it doesn't prevent me from loving him. I don't hate his works because he can be difficult."
During the Channel 4 interview, Ray was asked if he was close to his brother. Did they get on? "I'd like to say no," Ray said with a slight smile, "but my brother is much brighter than I am, I'm kind of a lost soul, really, but he's very in touch with his spirit, his soul, the cosmos and he's very ethereal. And he's very good at chess. So, he's got this combination of math and artistic endeavor."
"We didn't write that much together," Ray told Channel 4, of working with Dave in the Kinks, "but again, he knows what I'm thinking and in the studio it's much easier to do that. … The Kinks had that telepathy, and my brother, we grew up with one another."
Asked if they still fought -- and they had some doozies -- Ray said, "Not total violence. Just occasional violence."
In 2015, I caught Dave and his band at the Wilbur Theatre in Boston. It was a spirited show, mostly Kinks songs and some solo material. We were talking post-show, having a rather friendly and feisty chinwag, and I had to ask: "What are the chances of a Kinks reunion?"
Dave shrugged a familiar shrug. "Fair," he said.
In a jocular, if black-humored, manner, I followed up with, "Jesus, Dave, you know one of you will die at some point and then there can't be a reunion." He winced.
Then he smiled ruefully and said, as always, a reunion was up to Ray.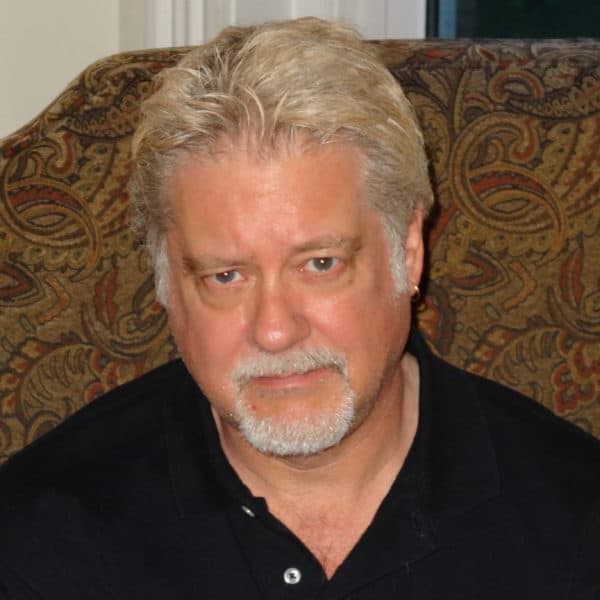 Jim Sullivan Music Writer
Jim Sullivan writes about rock 'n' roll and other music for The ARTery.