Alan Cumming Takes On Anti-Immigrant Sentiment Through Cabaret And Humor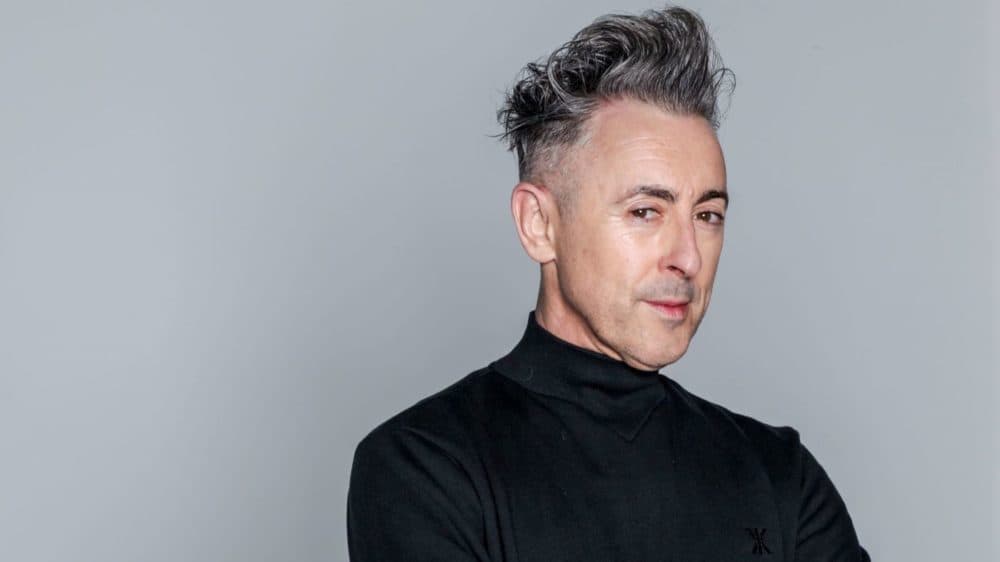 This article is more than 2 years old.
Alan Cumming was browsing the United States Immigration Service website several months ago when an omission caught his eye. The Trump administration had removed "Nation of Immigrants" from the site.
"As a new immigrant," he says, "it feels awkward to think that the spirit you joined this country with is being diminished by the very country that you've joined."
Cumming, who is 53 years old and originally from Scotland, has made the U.S. very much his home. The versatile actor-singer, currently co-starring on the CBS drama "Instinct," is returning to the stage with a one-man show (accompanied by a backing quartet) called "Legal Immigrant." He'll be bringing it to Symphony Hall Sunday Oct. 7 to kick off this season's Celebrity Series of Boston.
"Legal Immigrant," which began in Seattle in March and made its New York debut at Joe's Pub in June, is not all about immigration, by any means — but it is the show's impetus and connecting thread.
"It's 10 years since I became a citizen of America and I feel that there's been a huge change in how it feels to be an immigrant in that time, especially in the last couple of years," says Cumming, on the phone from Hollywood. "And there's been a huge change in the way that we are asked to think about immigration. I wanted to celebrate immigration and remind people as to how it's the very backbone of America."
While the bulk of rage from the right has focused on immigrants in the U.S. without legal documents, Cumming believes the anti-immigrant sentiment has spread to non-native Americans in general.
"I call it [the show] 'Legal Immigrant,'" he says, "because I thought that it shouldn't matter anymore what the prefix is because there's such a negative connotation to immigration in general. I feel we are not comfortable with people who are not the same, anyone who doesn't fit into that narrow bubble."
It certainly merits a mention that Cumming's immigration status is one of privilege: he's a white man with social capital who emigrated from a European country. "Obviously, it's more directed," Cumming says of the discriminatory sentiment against undocumented immigrants.
The performer is obviously not happy with the Trumpian state of affairs. "I really do think it's also the last gasp of old white guys controlling everything, the last dying breath of something."
Being European, he says he witnessed the transformation in the perception of the U.S. overseas. "The world [was] changing its attitude toward America and thinking 'Oh, that's nice. You're actually a more kind and compassionate country.' With Trump that's gone again. But it will come back. I think the rest of the world looks at us with exasperation, but with enthusiasm and encouragement."
If that sounds like serious stuff – and certainly it is – Cumming avers that the nature of cabaret allows for him to traverse into humor. "There are lots of other things going on as well – about getting older, my bar [New York City's Club Cumming], my TV show." In the show, prepare yourself for riffs on colonoscopies and "scrotal aging."
"This is a very eclectic thing," Cumming says, of cabaret. "The form dictates it, enables you to do a smorgasbord of emotions and genres and topics. Because I can talk about something very serious and very important to me and also, I can talk about what my dermatologist said about my testicles. Things like that and a song by Pink and a song by Marlene Dietrich."
He performs an Adele/Edith Piaf mashup and another of Bronislau Kaper's "Hi-Lilli, Hi-Lo" and "I Met You," by the Scottish duo the Proclaimers. "They're all songs that I feel that I can act [out] and mean something to me," Cumming explains of his choices. "And I feel by my singing them the audience might hear them in a different way. They're not original songs - they're covers, other people's songs - but the fact that I'm singing them will change how they hear them, hopefully."
Cumming – who toured two years ago with "Alan Cumming Sings Sappy Songs" - has been closing the show with "Tomorrow" from "Annie," inviting the audience to sing along. "One of the things I do," he says, "is to get people singing a song they think is tacky. People in this country are overly concerned about what people will think of them so at the end I get the audience to sing a song with me that is very optimistic."
Cumming has starred in everything from TV shows like the long-running hit drama "The Good Wife" to Lisa Kudrow's quirky "Web Therapy." He's been on Broadway in "Cabaret" and "Macbeth." He played a villain in the 1995 James Bond installment "GoldenEye" and the naughty emcee/host in "Burlesque." On his CV, are roles which include God, Satan, Hitler and the Pope.
He's won Tony and Olivier awards; he's been nominated for Emmys. He also recorded two albums and has written four novels and a memoir, with a sequel in the works.
Cumming is currently in the midst of shooting the sixth episode of the second season of "Instinct." The actor, who's bisexual, plays gay author, psychology professor and former CIA operative Dr. Dylan Reinhart.
"As far as network goes on America television, it is the first gay leading character," Cumming says, "It feels like a glass ceiling has been smashed. It's a huge thing when you think about it. It also feels like terrible – that it's taken this long."
It still shocks Cumming how behind the U.S. is on social issues. "With 'Instinct,' on the first season there wasn't a lot of negative blow-back at all and actually what people enjoyed, what makes the show different from other cops shows, is that there is a gay character who has a relationship with a woman who's not a love interest. And the snappy dialogue."
Asked about misconceptions people might have, Cumming says, "It depends, actually. It used to be people thought I was kind of like some of the more extroverted types I've played, like the Emcee in 'Cabaret.' That I would love to just walk into a room and take control and demand everyone's attention. That's not really me. I'm not a wallflower by any means, but I'm not the extrovert people think I am. I think certain roles in the theater and film, I've done, I've been sort of big characters, almost magical, and I think people, I've noticed are surprised when I'm a little more restrained."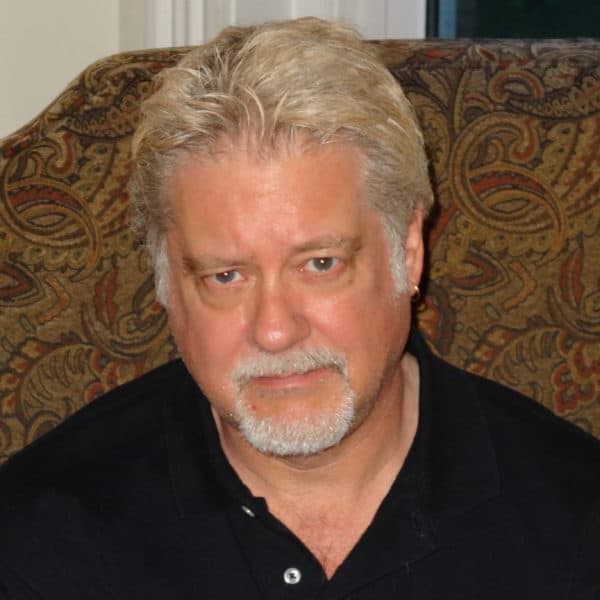 Jim Sullivan Music Writer
Jim Sullivan writes about rock 'n' roll and other music for The ARTery.