With Second Album 'Bang Bang,' Dutch ReBelle Reclaims Her Narrative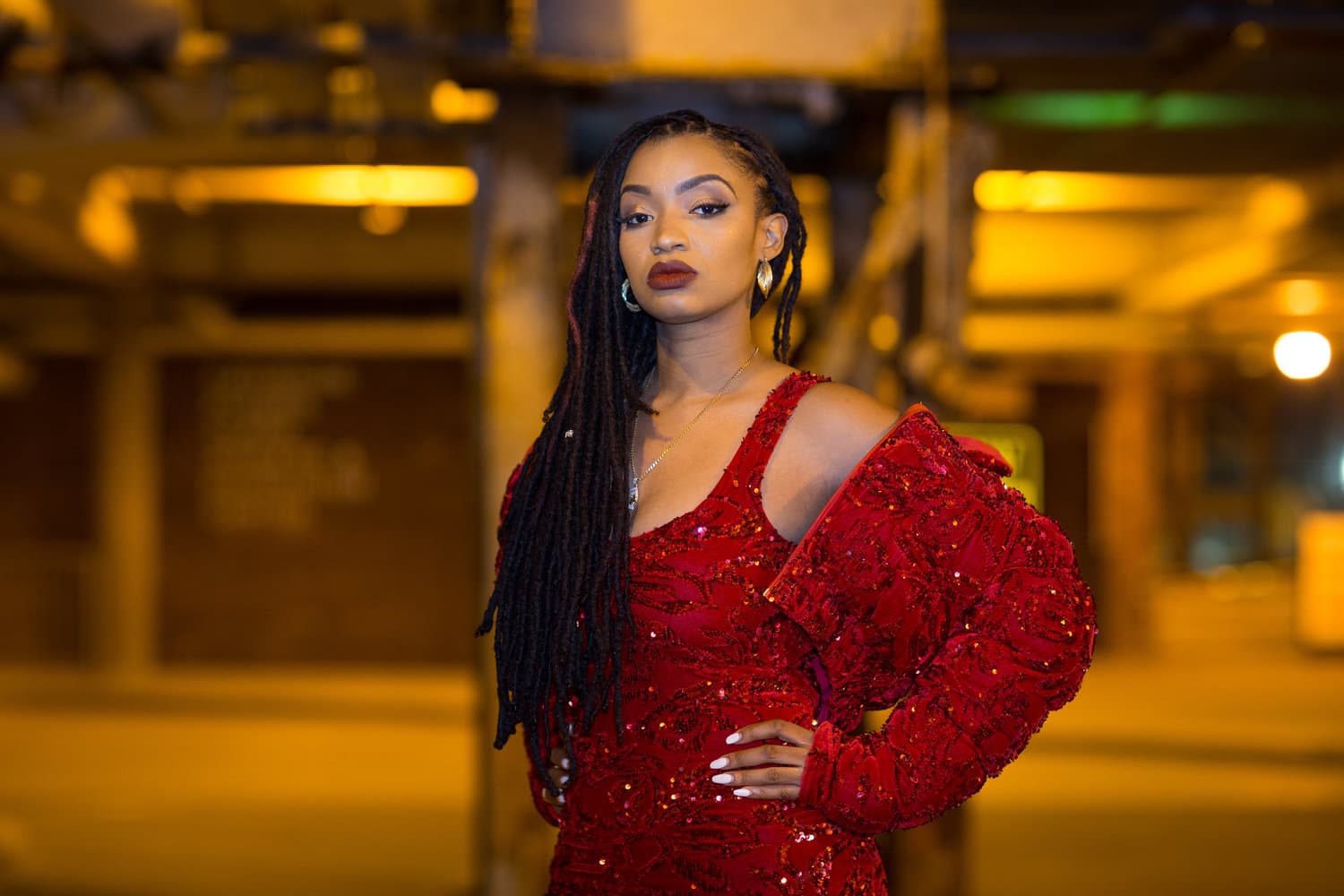 This article is more than 2 years old.
Dutch ReBelle, who has become one of Boston's most prominent female rappers, finds that she and her music are often times pigeonholed as just rap or hip-hop. "I don't want people to look at it as a hip-hop album," ReBelle said in a recent interview, referring to her second full-length album, "Bang Bang," released Friday. "Don't just compare this to other hip-hop albums, compare it to other albums of any genre that you like."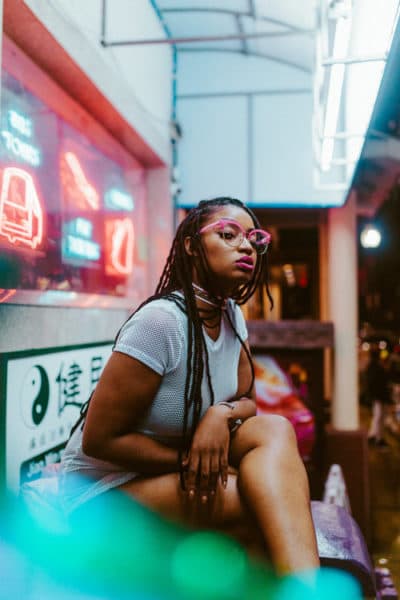 "Bang Bang" stands as a refutation to the knee-jerk reaction of reducing artists to certain labels. It's a reclamation of the sonic complexity that comprises ReBelle's music.
Drawing from her Haitian heritage, her tour last year in Africa and her recent tour in Europe, ReBelle incorporates various aspects of her identity in "Bang Bang." The result is a lush exploration of the many sounds produced and proliferated from the African diaspora.
Boasting 12 tracks with two features from artists Latrell James and S Black Winner, "Bang Bang" is infused with Afrobeat rhythms, soca and even elements of rock. The completion of the album marks a creative milestone for ReBelle, who released "ReBelle Diaries" in 2014.
ReBelle, who was one of this year's recipients of The Boston Foundation's Live Arts Boston Grant, has been working on this project since her last EP "Kiss Kiss" was released in 2015. Her sound has evolved drastically in the three years between projects. In comparison to the heavily hip-hop-driven sound of "Kiss Kiss," this new record is an amalgamation of the myriad of musical genres that ReBelle draws inspiration from.
In many ways, her work since "ReBelle Diaries" is a representation of a convoluted love story with the music industry. "'ReBelle Diaries' was me meeting the music industry," ReBelle said. "And 'Kiss Kiss' was me saying, OK I'm committed, I'm married to the industry." In contrast, "Bang Bang" is an album reflecting lessons learned from the turbulence of such relationship and the freedom that comes with staking claim to self and identity.
"It's hard to put together or describe this album in one sentence and that's by design," ReBelle said. "All of this comes from really solidifying everything that I've felt about music and the industry in the past few years." Some of those feelings include resistance from being reductively labeled as "just a hip-hop artist," she said.
ReBelle's experiences with being pigeonholed isn't a rare occurrence in the industry. Musicians have always struggled against simplistic labels. Artists like Chance the Rapper, Frank Ocean and FKA Twigs have spoken publicly about being boxed into categories like "R&B" or "Conscious Rap." They've expressed concern that being boxed into an arbitrary genre happens specifically because of their blackness.
The lines between hip-hop, Afrobeats and dance-hall have been increasingly blurred by artists like Drake, with radio stations ceaselessly playing songs like "Controlla" and "One Dance."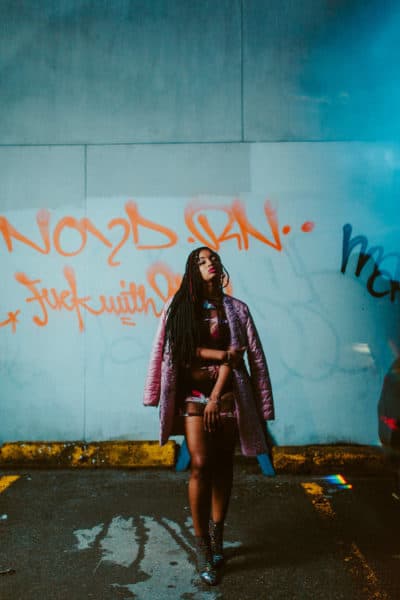 But when ReBelle tried a similar hybrid sound five years ago for her track "Ammo," she was discouraged from doing so. "The general feedback I got from the industry was, 'Oh, hip-hop isn't really going to latch onto reggae like that. This sounds like a reggae song'."
After eventually releasing "Ammo," ReBelle set out to create an album that defied and disowned all boundaries.
"Bang Bang" is much more than an album. It is a vocal reclamation of identity and a snapshot of the constant evolution ReBelle experiences as an artist. Fans can expect to hear the familiar sounds of ReBelle laying down bars but should also expect to hear her sonically exploring the vast breadth of her musical influences. "You're not going to hear it and then just think you heard it [all]," ReBelle said of the project. "You've got to sit down and listen and run it back multiple times to get everything I'm saying."
Through this album, ReBelle is making a very clear statement about her work and the importance of asserting her nuanced musicianship. "'Bang Bang' is a rebellion against everything I don't like, everything that's tried to limit me… I'm putting everything that represents genuinely who I am to the forefront."
ReBelle is subverting expectations, refusing to exist within the labels of others. Her narrative is hers to claim.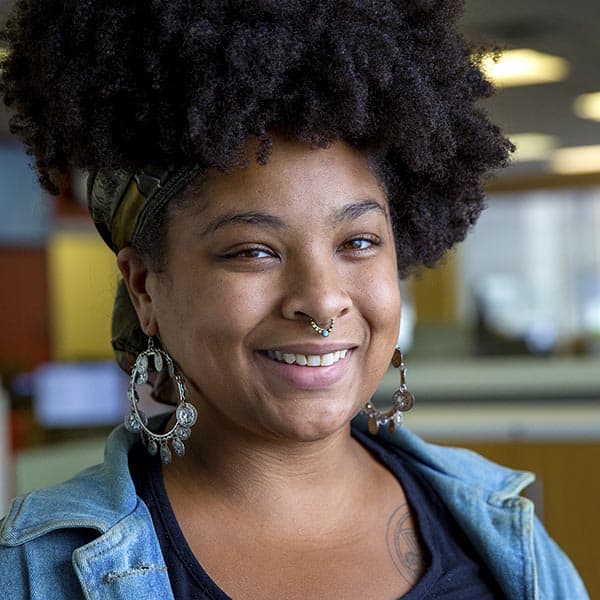 Arielle Gray Arts Engagement Producer
Arielle Gray is the Arts Engagement Producer for The ARTery. She manages its social media, events and curated content.