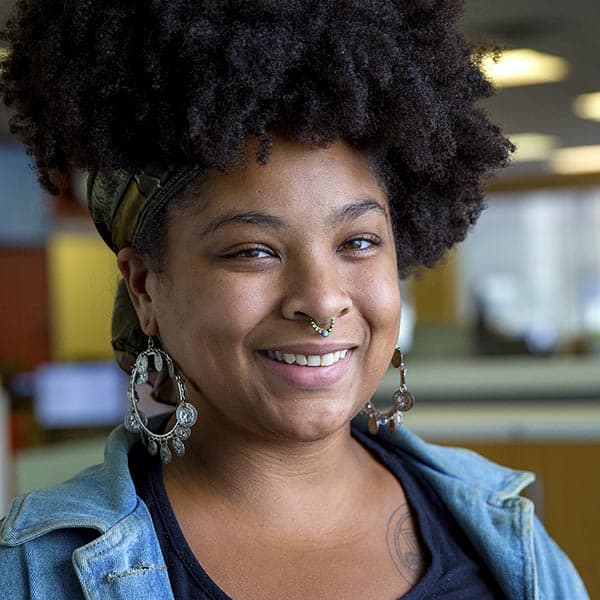 Arielle Gray
Arts Engagement Producer
Arielle Gray is the arts engagement producer for WBUR. She manages the arts and culture team's social media, events, newsletter and curated content.
She is a Boston-based multimedia journalist who uses journalism and graphic art to tell the stories of underserved voices.
Arielle started off as a Boston University undergrad before transferring to UMass Boston, where she was a staff writer for The Mass Media. Aside from writing for university publications, Arielle got her start covering music for the local platform KillerBoomBox, and went on to write for other publications such as DigBoston, Huffington Post and Afropunk. Her work often focuses on the intersections of marginalized identities while examining these intersections through a social justice lens. She is also currently an artist fellow for the Dudley Street Neighborhood Initiative in Roxbury.
She hopes to continue reporting on the vibrant and growing music and arts scene in Boston.