The New Corporate Recruitment Tool? Art
04:39
Play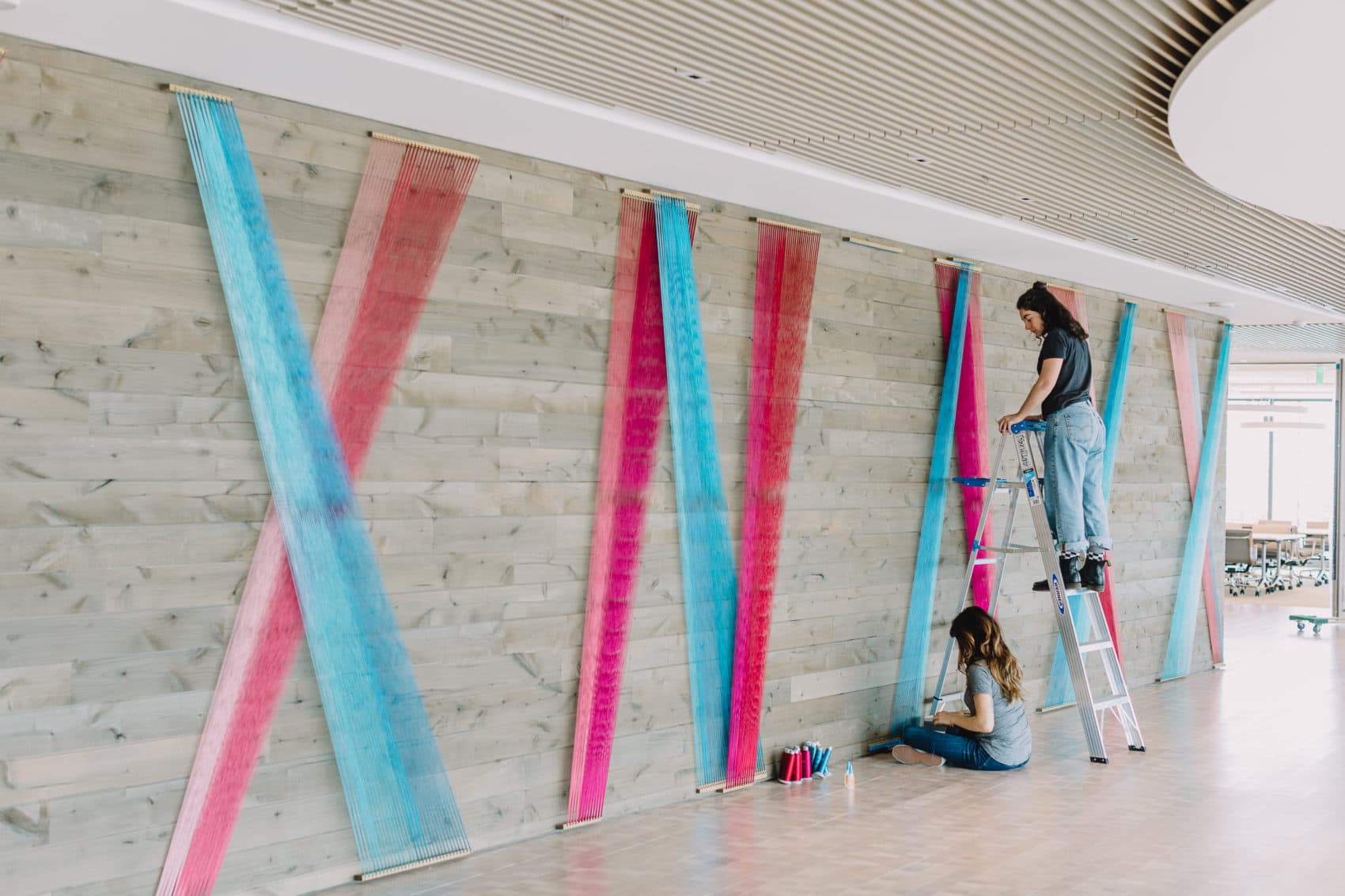 This article is more than 2 years old.
At the Boston Consulting Group's new headquarters, dozens of paintings and collages from local artists adorn the walls of the 13th floor, which overlooks Boston Harbor and the nearby World Trade Center. There's also a large fiber installation by artist Rachel Mica Weiss that features fibers of various blue, pink and coral hues criss-crossing each other on a large gray wall. A video art installation by Jacco Olivier showing abstracted natural landscapes bedecks a nearby corridor.
"We really looked at how the art could sort of have a broader narrative beyond just art for art's sake," said art consultant Natalie Lemle as she guided me on a recent tour. Lemle is the founder of art_works, a firm that works with corporate clients to support the arts "in mutually beneficial ways."
She worked with BCG — a global firm with a presence in more than 50 countries and 16,000 employees — to commission art for the new headquarters. Like Lemle's other clients, BCG wants art that conveys values, rather than luxury or sophistication, a huge shift from the old form of corporate art collecting.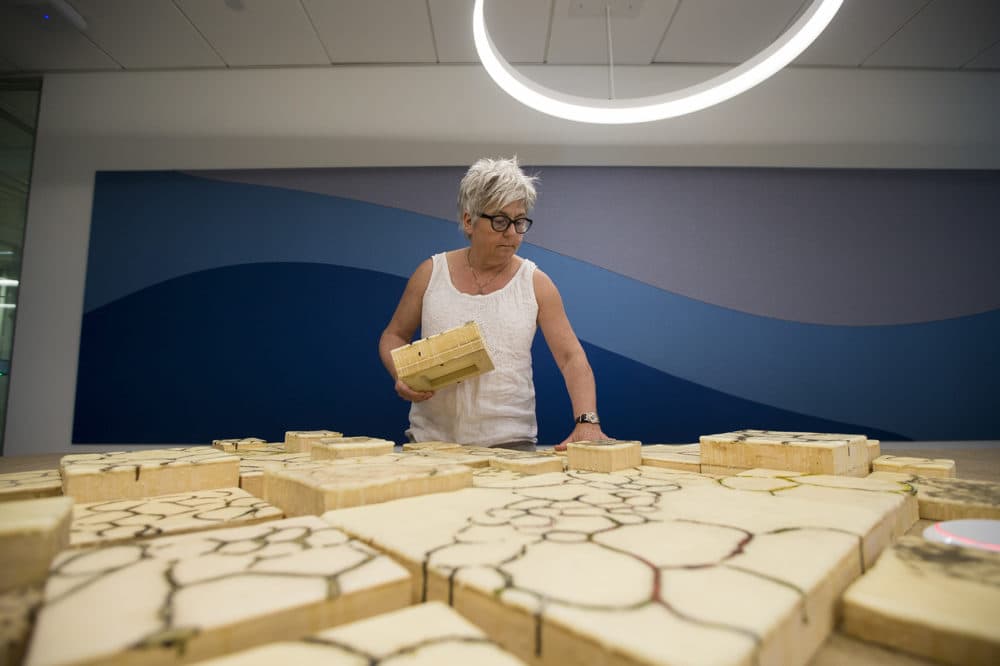 "There are certain connotations that we have with the word corporate art, [such as] building up a collection, working with an adviser and maybe even thinking about asset based collecting or sort of looking at art as something that can be an investment that appreciates."
But corporate art collecting now looks and feels much different than that. Corporate art collections today show that most companies who acquire art are either commissioning or using art they already own to set a tone for their internal culture. In other words, the art helps recruit millennials, who expect their employers to engage in social causes, like supporting local artists.
"I do think that the shift that we're seeing with the way companies engage with arts and culture also reflects the rise of corporate social responsibility in the last 10 years," said Lemle.
As we sat in a café at the new headquarters and looked at paintings on the wall, BCG's senior director of business management Jeri Herman told me she's experienced that evolution. "I've been in the corporate world for more than 25 years... What we have found particularly in recent years is this generation of workers really expects to work someplace that is committed to making an impact."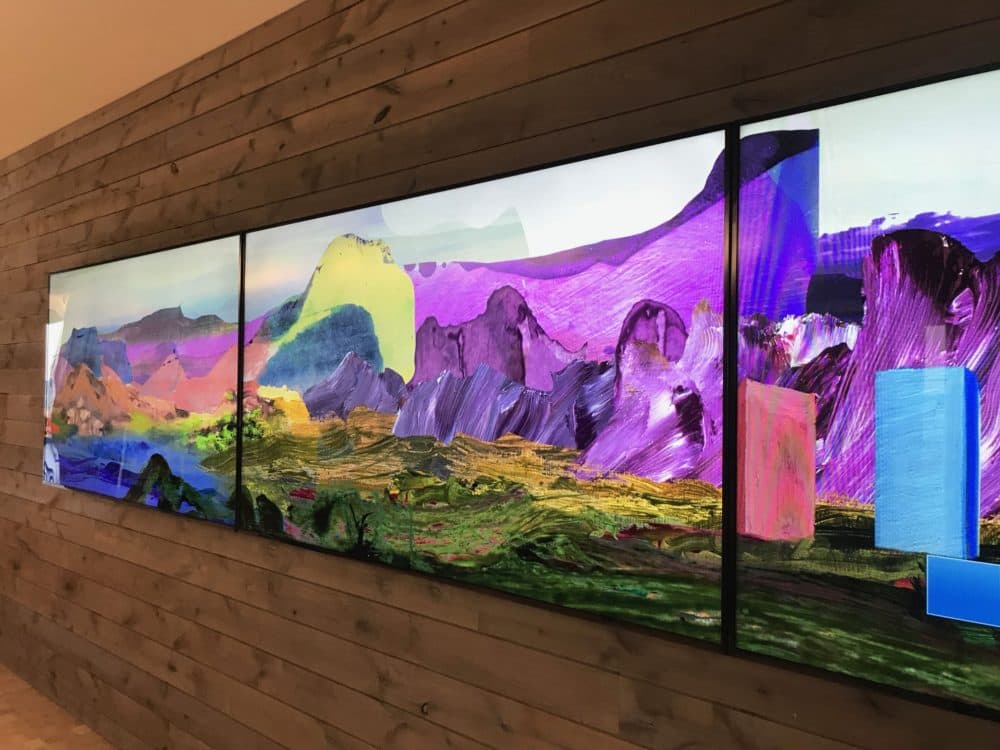 This new direction for corporations isn't purely altruistic. After the financial crash in 2008, more companies began social responsibility departments, arguably in part to mitigate populist outrage at Wall Street and corporate America. At about the same time, the Googles and Facebooks of the world were introducing a sleeker, more socially-aware model for internal corporate culture.
"Not everyone is going to have a campus with free smoothies and kombucha on tap or free yoga and all of that," Lemle said. "But certainly I do think that the way a space looks and feels is an important recruiting tool, I mean it's sending a message. You know this is what it feels like to be here. This is what it feels like to work here."
But there's risk involved. A corporation's artistic efforts have to feel authentic, otherwise it risks looking gimmicky, said Lemle.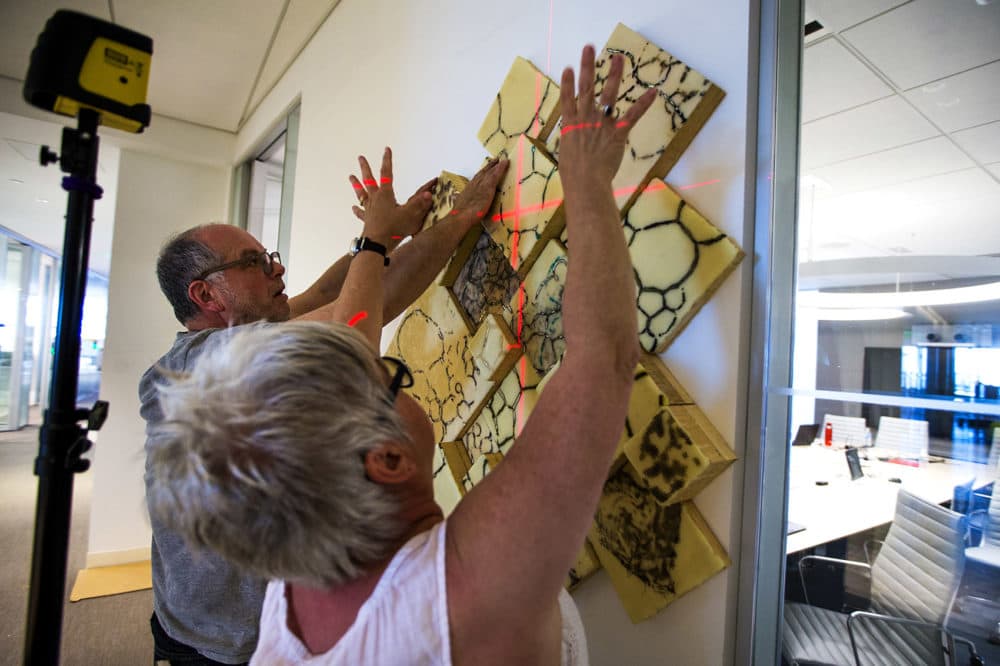 For BCG, the art is supposed to convey not only that it's interested in community impact, but also its own corporate, non-hierarchical internal culture. "You would not be surprised to walk by our CEO sitting with an associate who just joined us from straight out of undergrad," said Herman. "So the art isn't intended to be ivory tower art that's meant to be viewed from afar but it's much more intended to be engaged with and to identify with and to understand."
As I left BCG, I came across the colorful fiber installation by artist Rachel Mica Weiss that BCG commissioned. The fiber traverses an entire wall, forming vibrant geometric patterns. And I think "it'd be nice to see this everyday at work."
This segment aired on October 26, 2018.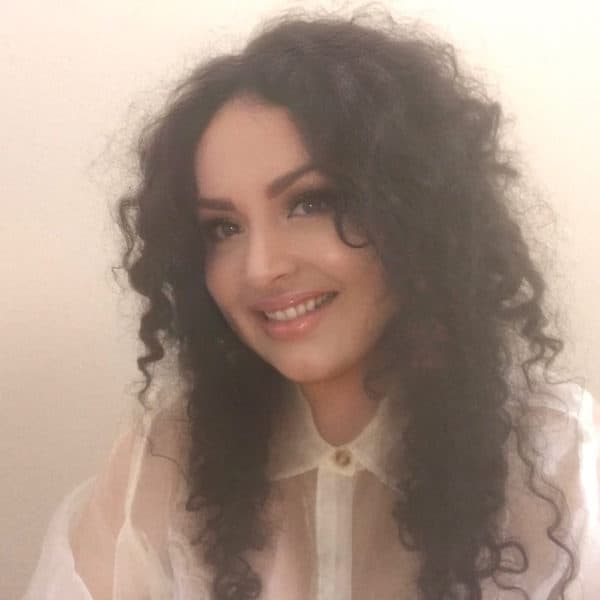 Maria Garcia Managing Editor
Maria Garcia is WBUR's Managing Editor and the creator of "Anything for Selena."