5 Things To Do This Weekend, From A Reframed 'American Gothic' To Choreography In A Museum
This article is more than 2 years old.
There's a mix of old and new — and new takes on old ideas — this weekend. For those of you avoiding Halloweekend like the plague, there's plenty to keep you occupied around town that has nothing to do with costumes, pumpkin ale or cobweb decorations.
ILLUMINUS Festival | Friday, Nov. 2 - Saturday, Nov. 3 | Downtown Boston
The techy art fest is back. Four years ago, ILLUMINUS began in Boston with its immersive, illuminative installations. The nighttime involves multimedia performances from Boston musicians, projections and site-specific light installations. One that piqued my interest was "Boston 2070" -- a temporary sculpture of Boston's cityscape encased in ice. According to a description, as people gather around the sculpture, the ice block melts into a bucket surrounding the cityscape. Fully melted, it will show how high sea levels are projected to rise. (Read more about the installation here.)
---
Billy Dean Thomas' 'American Gothic!' | Friday, Nov. 2 | Oberon, Cambridge
Using silent film and storytelling, musician Billy Dean Thomas will explore darker parts of American history — and their own artistic journey — in a showcase at American Repertory Theater's Oberon on Friday. Named "American Gothic," Thomas hopes to reclaim, and move the definition forward as Gordon Parks' famous photograph did in 1942. There's not too many details about the show itself, purposefully, but it promises to be an interesting night. (Read more from The ARTery's Eduardo Cepeda.)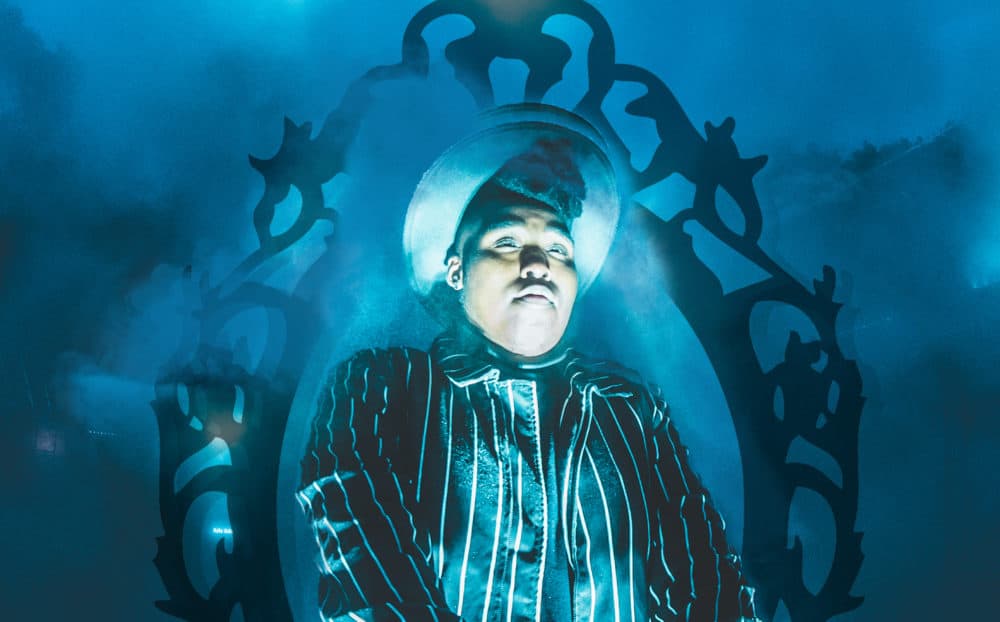 ---
'William Forsythe: Choreographic Objects' | Through Feb. 21 | Institute of Contemporary Art, Boston
Do you want to climb on things in a museum? This is finally your chance! But more seriously, the ICA has just opened an important cross-over exhibition with a world-renowned choreographer. William Forsythe's interactive sculptures, video installations and performative objects promise to expand your concept of what movement entails. (Learn more about it from my colleague, Amelia Mason.)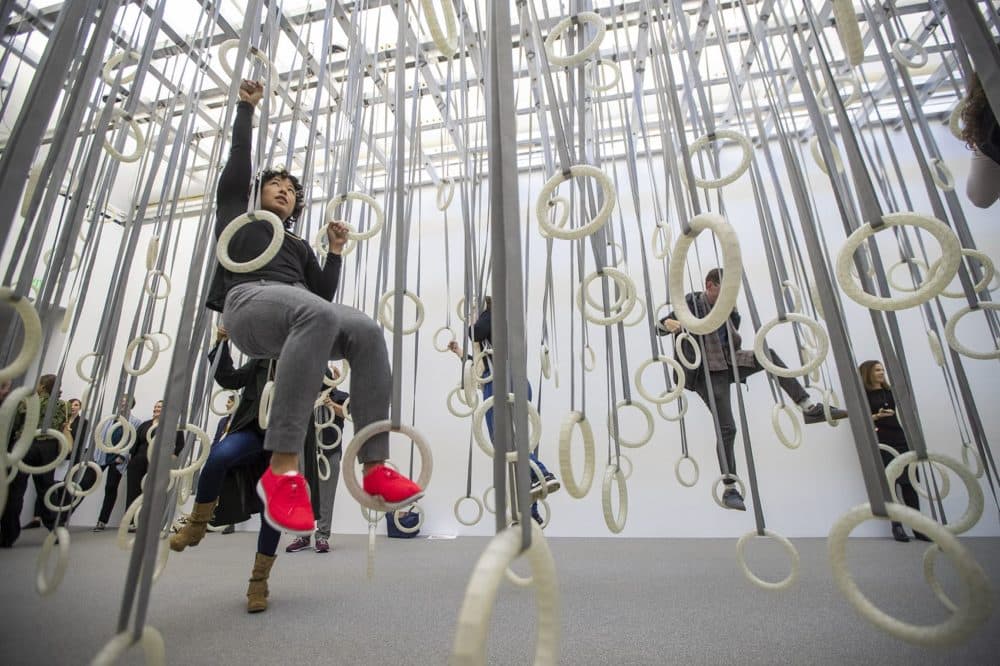 ---
Wu-Tang Clan | Friday, Nov. 2 | UMass Lowell
To celebrate their 25th anniversary, the seminal hip-hop kings of the Wu-Tang Clan are performing "36 Chambers" in its entirety. Music critic Eduardo Cepeda writes, "The ferocious attitude, grainy sound and warped timbre throughout the album made it like nothing hip-hop had ever seen before."
---
'Match of the Matriarchs' | Through Sunday, Nov. 4 | Boston Sculptors Gallery
It's your last chance to catch Donna Dodson's animal-human hybrid chess players at the Boston Sculptors Gallery. The wooden set explores power — and humor. In making this series, Dodson spent time researching both creatures of the sea ("The deep sea battle between the squid and the whale led me to create a team of cephalopods battling against the cetaceans...") and the role of women in the game of chess ("My set is maternal — I am thinking about family matriarchies, the realm of power in women's lives, how women wield power and the bonds between women in families.")