'Black Odyssey Boston' Shows Us The Value In Passing Down Our Stories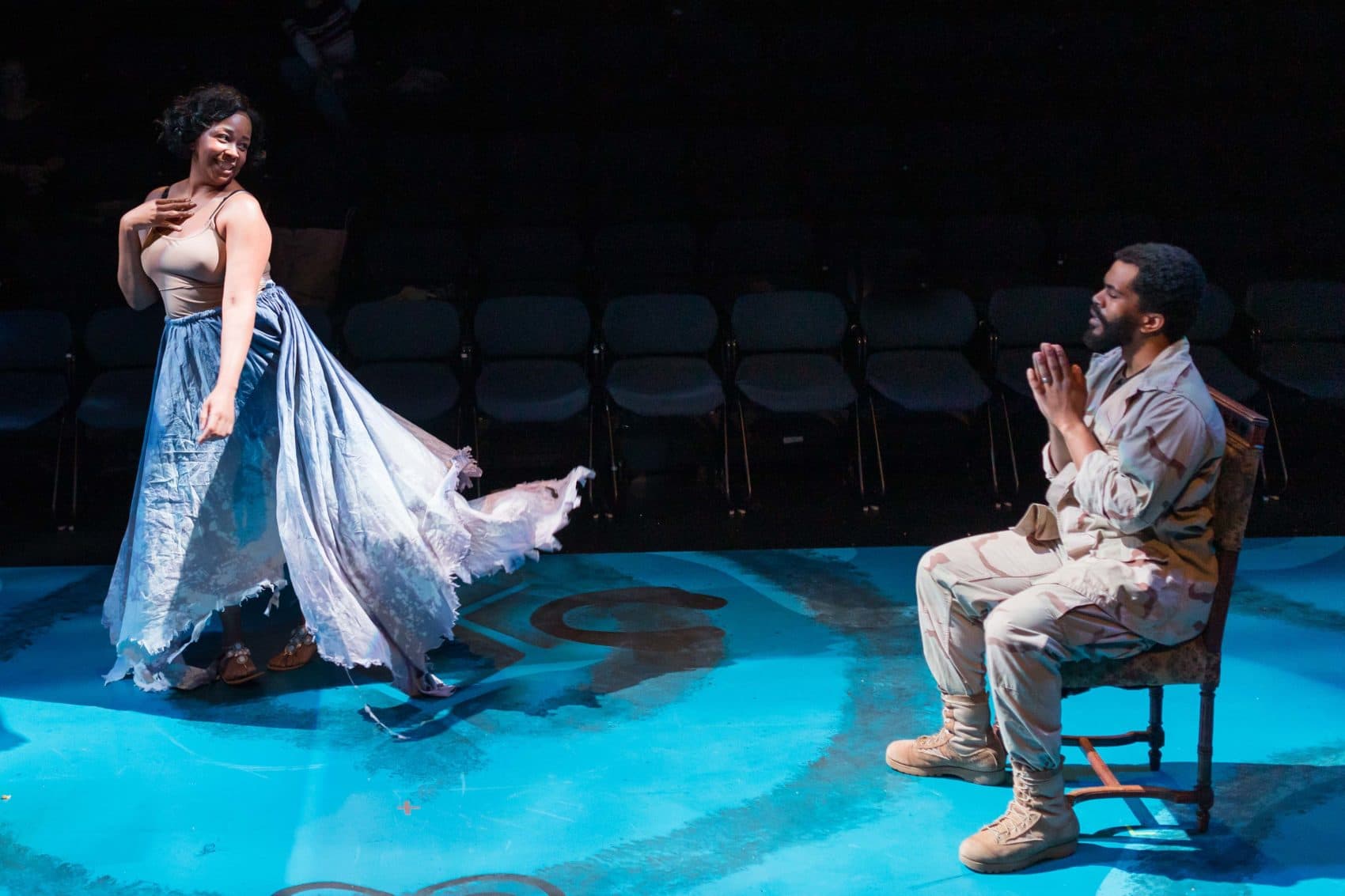 Marcus Gardley's "black odyssey boston" is a spiritual force of black love, light, power and resilience.
The Front Porch Arts Collective and Underground Railway Theater have come together to produce "black odyssey boston" at Central Square Theater in Cambridge, through May 19. It conjures the old souls of black lives that have endured the challenges of being of African descent in America.
Rich with ancestral spirit, the characters embody the resilience of those who came before. A 1960s mother Alsendra Sabine, played by Ramona Lisa Alexander, admires the strength of the Scottsboro Boys while Johnny Lee Davenport grooves across the stage as Super Fly Tireseus in all his funky motown glory. The theater faded away and I was taken to church. The chorus generously invited the audience to "Sing if you feel like singing... Clap or stomp even if it scares you. Shout out when the spirit moves you." The congregation became the soundscape, in ways both planned and organic.
Gardley effortlessly weaves a classic Greek mythological tale with the vastness of the black experience. Ulysses leaves his wife, Penelope, to fight in the Trojan War, or in this modern, Afrocentric re-imagining of the myth, to be deployed in Afghanistan. When Ulysses Lincoln shoots a man who happens to be Paw Sidin's (all of the character's names are pop-culture diasporic re-imaginings of the classic Greek names) son, the god seeks revenge and throws Ulysses from his naval ship into raging waters.
This is where the story begins. Drum beats burst through the silence and darkness, and we are transported to another dimension, one of epic proportions, yet deeply intimate. Supported by the rhythm, the chorus of seven call upon the audience to serve as a guide to lead Ulysses Lincoln home. They dance, stomping through the ground and reaching toward the sky as if their movements had been inherited, living deep in their bones and muscles for centuries.
The only way for Ulysses to return and be the strong, supportive husband and father he has always hoped to be is to "transverse through [his] blood until [he] finds his heart" — discover where he came from and reconcile his own self-doubt and fear.
Along the 16-year odyssey, he encounters ancestors who remind him of how deep his roots truly are. Director Benny Sato Ambush trusts the power of spoken word and oral tradition. The epicness of the play breathes through the soulful and devoted performances of every actor. They felt like family. Carolyn Saxon's Great Aunt Tina is the auntie who puts you in your place if you misbehave, but makes sure you're fed and happy too. Journey-Ade King sparkles as Benevolence Nausicca Sabine, a precocious little girl who latches onto Ulysses — like the baby sister who just wants to be a grown-up — when he washes up into the year 1968 just days after the assassination of Martin Luther King Jr. When the chorus joined in singing the Negro spiritual "Swing Low Sweet Chariot," a song I last heard at my grandmother's church years ago, my heart leapt with a pain that felt like it had been passed down to me.
Ulysses, played by Brandon G. Green who maintains Gardley's poetic language with ease, must find his way to Roxbury where his beloved wife, Nella Pell played by strong-willed and sensitive Elle Borders, and son, Malachi played by Hubens "Bobby" Cius, who he has never met, navigate life without him.
The depth and power of black love drives the story. Nella Pell endures a life without her Ulysses, and works to keep her hope that he will return alive all while raising a teenage boy who claims to be a man, but throws a tantrum when his mom throws his precious Air Jordans out the window. We root for Ulysses and Nella Pell; their chemistry is tender and secure even when they are on opposite sides of the stage.
When Gardley's original "black odyssey" moved to California Shakespeare Theater in 2017, he re-imagined the play to take place in Oakland so that the audience could more deeply resonate with the story. Gardley has re-adapted it once again for the Boston audience. The witty and satisfyingly relatable references to all things quintessentially Boston sent the crowd into howling laughter. When Great Grand Daddy Deus, played by the commanding yet loving Johnny Lee Davenport, in his booming, Zeus-like voice, announced "This is Bean Town," the audience erupted into applause. Clearly, Boston pride runs deep beyond Fenway Park.
"black odyssey boston" revels in the greatest gift that is the stories of our ancestors, dances as a celebratory act of resistance, and carries us home with pride and dignity. Great Aunt Tina reminds us that our ancestors live forever. They're "here even when they ain't here" as long as we continue to tell their stories. We are responsible for passing down our history and "black odyssey" demonstrates what an honor this responsibility truly is.
---
"black odyssey boston" runs at the Central Square Theater through May 19.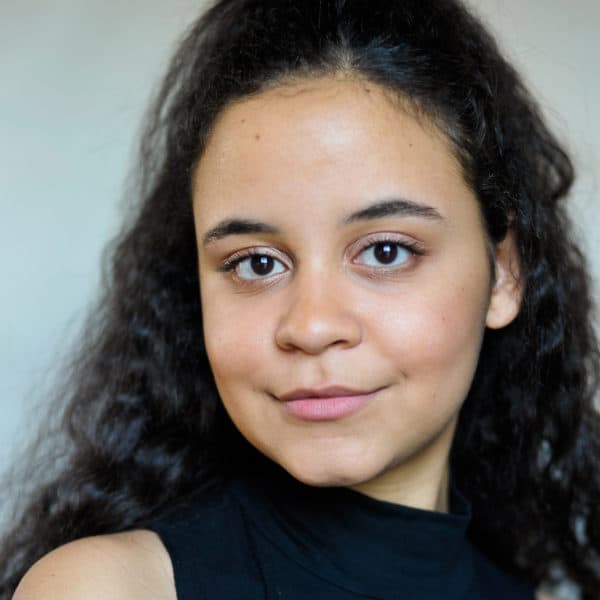 Rosalind Bevan Theater Writer
Rosalind Bevan writes about theater for The ARTery.