The BCA Will Continue Investigation Of Former CEO Gregory Ruffer Following Resignation
In a statement sent via email on Tuesday, Boston Center for the Arts Board Chair John G.F. Ruggieri-Lam said the BCA still intends to hire an outside law firm to investigate allegations of inappropriate behavior by former President and CEO Gregory Ruffer.
Ruffer resigned on Sunday.
The claims that Ruffer behaved inappropriately while he was a professor of what is now called the College of Central Florida were mentioned in a Sept. 19 post on the website schmopera.com by Ruffer's former student, tenor Wes Hunter.
Hunter wrote that he suspected Ruffer wrote him anonymous, inappropriate emails trying to seduce him and lied about having a sexual relationship with him about 10 years ago.
"The Board is committed to assuring that BCA maintains and exercises appropriate policies and procedures to identify and address such complaints," Ruggieri-Lam said. "It is critically important to the continued success of BCA that our workplace is inclusive and that concerns can be addressed in a timely and effective fashion. We are committed to taking all appropriate action steps based on the outcome of this review."
Ruggieri-Lam has said there have been no current reports or complaints of impropriety during Ruffer's tenure at the BCA, which began in 2016.
The organization will also soon create a subcommittee to oversee the search process for a new CEO or executive director to replace Ruffer.
In the interim, the organization has appointed Chief Operating Officer Kristi Keefe and Chief Advancement Officer Emily Foster Day to serve as acting "co-directors" of the Boston Center for the Arts.
Foster Day will be responsible for all daily operational decisions and will work with board leadership to "to ensure that they have the resources and support they need to continue with the organization's ongoing work and mission-driven initiatives."
"Together, this team brings more than twenty years of experience with Boston Center for the Arts," Ruggieri-Lam said, "and both have the full confidence of the board."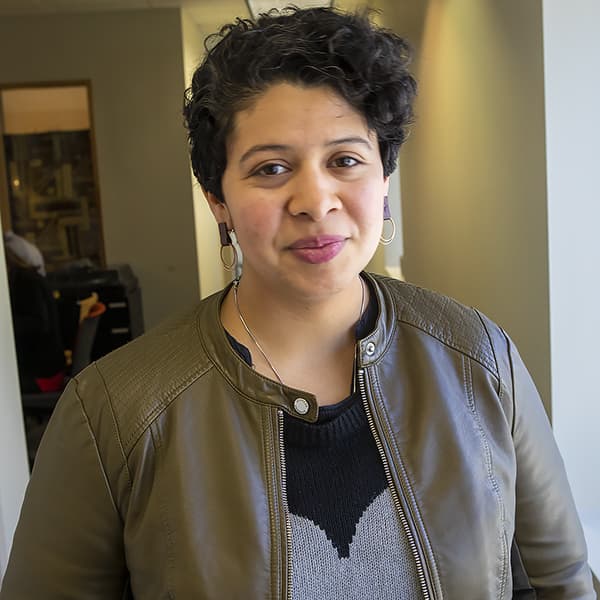 Cristela Guerra Reporter
Cristela Guerra is an arts and culture reporter for The ARTery.