5 Things To Do This Weekend, From Dolly Parton To Contemporary Art
This article is more than 1 year old.
Holiday season is in full swing, which means parties, markets and gifts are on the mind. Get right into the holiday spirit with these events this weekend. We can help you knock out gift buying, hear some Christmas tunes and support local artists all in a few short days.
Saturday, Dec. 14
Put a dent in your holiday shopping by heading to this market. Dozens of local vendors are setting up in Central Square to bring you art, home goods, jewelry and more items great for all of your gift needs. This is the perfect way to support local businesses while tackling that Christmas presents list. (Here are other markets happening this month around town.)
---
Through Dec. 29
This adaption of the Charles Dickens' classic puts Ebenezer Scrooge atop a mining company town in 1930s East Tennessee. Dolly Parton lends her songwriting prowess to the production. This is two and a half hours of a quintessential tale we grew up hearing with a Southern flair. (Here are some of our other suggestions for performances that bring on holiday cheer.)
---
Saturday, Dec. 14
Urbano Project, a nonprofit community art space, is throwing a party to kick off its 10th anniversary celebration. The free event will have live music, light bites, drinks and art by Urbano's artists for sale. This could be a chance to have family-friendly fun and knock some Christmas shopping out of the way.
---
Sunday, Dec. 15 - Dec. 22
The 200-plus men that make up Boston Gay Men's Chorus sing their way through holiday classics and newer Christmas jams. Doesn't get any merrier than this cheerful, musical event. (Here are some of our other suggestions for performances that bring on holiday cheer.)
---
Through Dec. 31
This biennial installation highlights the work of Boston-area artists. This year, it showcases work from Rashin Fahandej, Josephine Halvorson, Lavaughan Jenkins and Helga Roht Poznanski. The artists work across different mediums, including paint, sculpt, film and video, to display some of the talent contemporary artists from this city have to offer.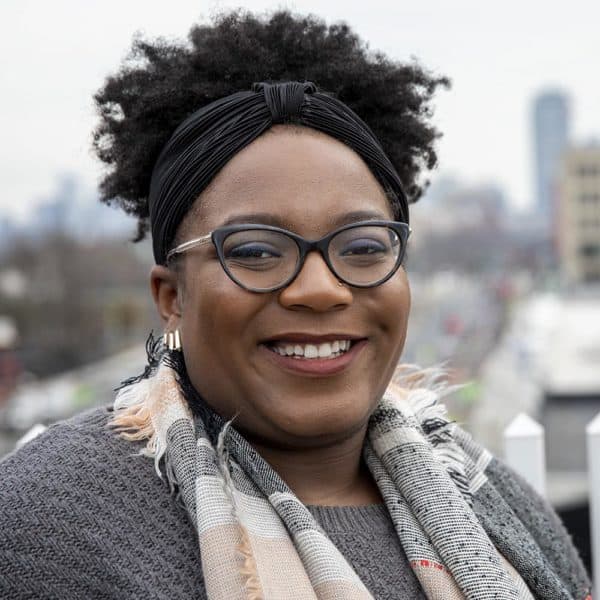 Christian Burno Arts Fellow
Christian Burno is the arts reporting fellow for The ARTery, WBUR's arts and culture team.