Apollinaire Theatre's 'Cry It Out' Takes An Empathetic Look At Parenthood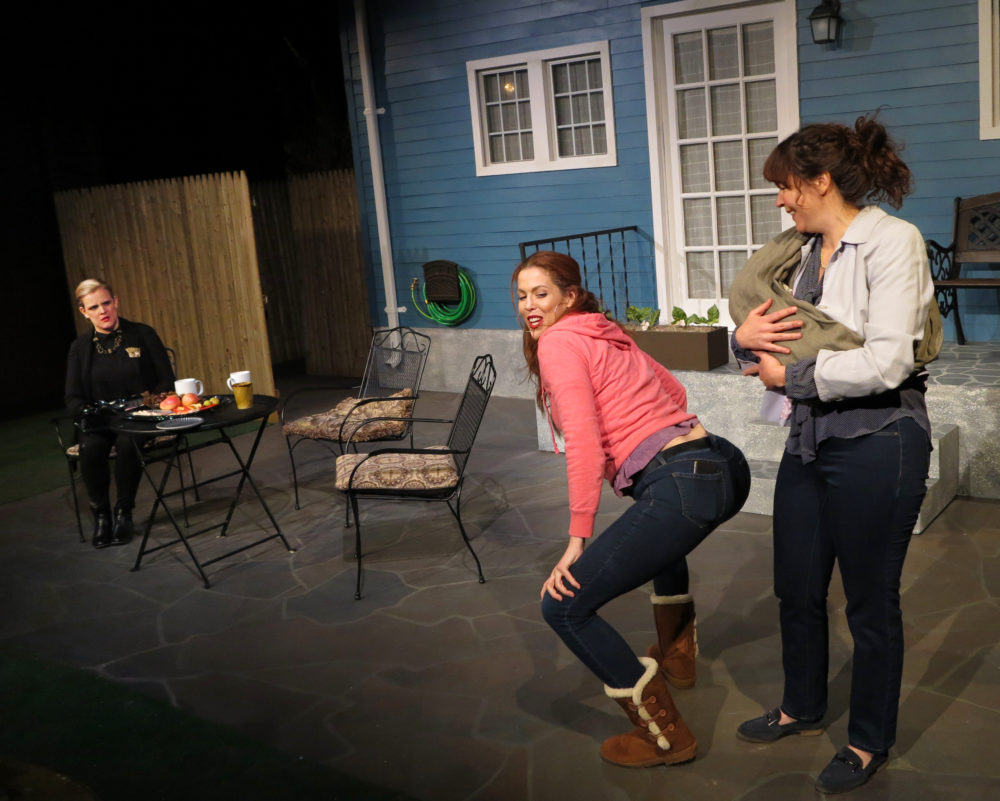 This article is more than 1 year old.
The question of "choice" doesn't end when you decide to have a baby. That, along with the ways in which new parents' decisions are affected by class, is the subject of Molly Smith Metzler's light yet consequential comedy "Cry It Out." The early days of motherhood, in particular, can be stressful, tender and absurd — a combination plate heartily tucked into by artistic director Danielle Fauteux Jacques' production of the 2017 play for Apollinaire Theatre Company (at Chelsea Theatre Works through Jan. 19). Fauteux Jacques' staging touches on the loneliness, preoccupation and just plain craziness that characterize bringing up baby — in a cramped backyard, on a budget and in the shadow of those with better options.
Metzler holds an MFA in playwriting from Boston University, where Boston Playwrights' Theatre presented her hilarious if flawed "Elemeno Pea" in 2017. She has also been a writer/producer for television, including stints on "Shameless" and "Orange Is the New Black." "Cry It Out," which has been produced around the country (including at Lowell's Merrimack Repertory Theatre last spring), is rooted in her own experience as an isolated new mom living in a duplex on the north shore of Long Island, literally being looked down on by the privileged denizens of palatial mansions on the bluff above her backyard.
In the play, we meet Jessie, a Manhattan lawyer about to make partner but taking a hiatus with her newborn daughter in recently acquired suburban surrounds. About to go bonkers, she has more or less ambushed neighbor Lina, who is also at home with a newborn, assailing her at Stop & Shop to ask her to coffee. Lina, an entry-level hospital employee who is on a strict schedule to return to work because she and her partner need the money, is a freewheeling, salt-of-the-earth type with less polish than Jessie but a brimming diaper bag's worth of attitude. Both moms are glued to their baby monitors as they set up camp on Jessie's patio, at first lounging awkwardly on the plastic playset that is the only furniture. Things get less threadbare as the scenes progress, with the introduction of an outdoor table and chairs and even charcuterie!
The latter comes courtesy of entrepreneur Mitchell, one of the wealthy overseers from the bluff above, who drops by on his way to work in the hope that Jessie and Lina might ask his wife Adrienne, a jewelry designer who is having difficulty soldering herself to her newborn, to join their klatch. Whereas Jessie and Lina, especially as portrayed by a giddily gracious Becca A. Lewis and a spectacular Lily Kaufman, are painstakingly believable, Adrienne (an imperiously spiky Amie Lytle) is a sort of monster of seething rudeness given the uphill assignment of garnering our sympathy. After all, Mitchell could do more to help her than hire staff and go slumming for new friends.
Metzler's play takes its name from a controversial method of sleep training in which you leave an infant screaming in the crib rather than offer comfort. Jessie, whose more rigid and aspiring husband wants to try it, is on the fence about the practice. The blunter Lina's against, since, as she puts it, "I don't hate babies." Of course, this is just one of the million quandaries that never even occur to you until you're a new parent utterly preoccupied with the minutiae of caring for a newborn. "Cry It Out" gets that absorption, which can turn you into something between an obsessive and an idiot, just right. And it manages to deftly straddle the line between satire and poignancy.
Interestingly, the play's fault is the same as that of "Elemeno Pea": the presentation of a privileged beast who, without actually changing spots, must turn on a dime into a plausible human being. Still, the Apollinaire production is both funny and warm, presenting, especially in Jessie and Lina, characters whose arguably trivial conundrums do indeed have weight. If Mitchell, smoothly if tentatively portrayed by Cam Gosselin, is underwritten while Adrienne is overly awful, Gosselin and Lytle do milk whatever humanity there is from their characters. By contrast, Lewis, as the adoring if subtly conflicted Jessie, and Kaufman, a veritable Long Island boardwalk of a Lina, are terrific.
Moreover, the production nicely negotiates the twist at the end of the play, in which the show's most upbeat character becomes its saddest. Sometimes, it transpires, it is the parent who is left to cry it out — possibly without making a sound.
---
Apollinaire Theatre Company's production of "Cry It Out" continues at Chelsea Theatre Works through Jan. 19.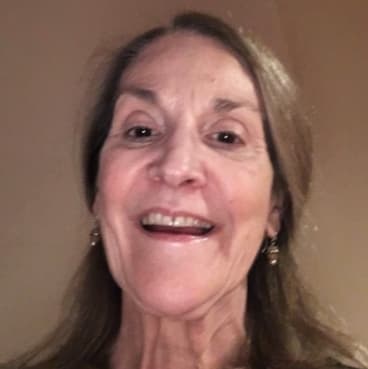 Carolyn Clay Theater Critic
Carolyn Clay, a theater critic for The ARTery, was for many years theater editor and chief drama critic for the Boston Phoenix.