'American Dirt' Publisher Cancels Book Tour, Citing Author's Safety
Wednesday afternoon, publisher Flatiron Books officially cancelled the rest of the book tour for "American Dirt." In a statement posted on Twitter, Bob Miller, the president and publisher of Flatiron, apologized.
"We should never have claimed that it was a novel that defined the migrant experience," Miller said. "...Simply put, we wish to listen, learn and do better."
Over the last several weeks, the novel by author Jeanine Cummins has been praised and ridiculed. "American Dirt" has been held up as "A Grapes of Wrath for our times" (a phrase included on the book's cover) and dubbed "trauma porn" by others.
A community of Latinx authors, journalists, and academics across Twitter has aired their grievances with the book over the last several weeks and many wrote essays about what they considered problematic and sensational stereotypes the book propagates about immigrants coming into this country.
"Cummins plops overly-ripe Mexican stereotypes, among them the Latin lover, the suffering mother, and the stoic manchild, into her wannabe realist prose," said Myriam Gurba, who wrote one of the most scathing reviews of the book. "Toxic heteroromanticism gives the sludge an arc and because the white gaze taints her prose, Cummins positions the United States of America as a magnetic sanctuary, a beacon toward which the story's chronology chugs."
The book's plot centers around the journey of a mother, Lydia Quixano Perez, and her son, Luca, as they flee Mexico to start a new life in the United States.
Flatiron now plans to hold a series of town hall meetings where the author will be joined by some of the groups who have raised objections to the book.
On Friday, Jan. 24 at WBUR's CitySpace, WBUR immigration reporter Shannon Dooling and I had one of the very few opportunities to interview Cummins about themes in "American Dirt." We asked her about the process she took to capture the hardships and realities that many migrants experience crossing the border. Here's the full video: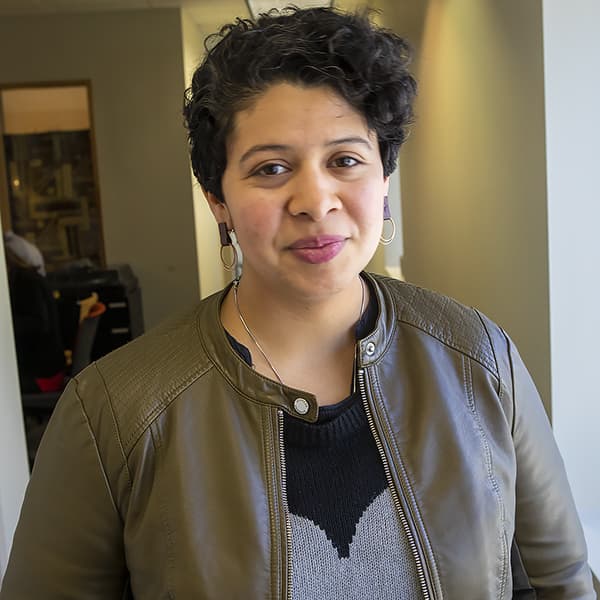 Cristela Guerra Reporter
Cristela Guerra is an arts and culture reporter for The ARTery.