Artists For Democracy Capture Protests And Social Change In Real-Time Sketches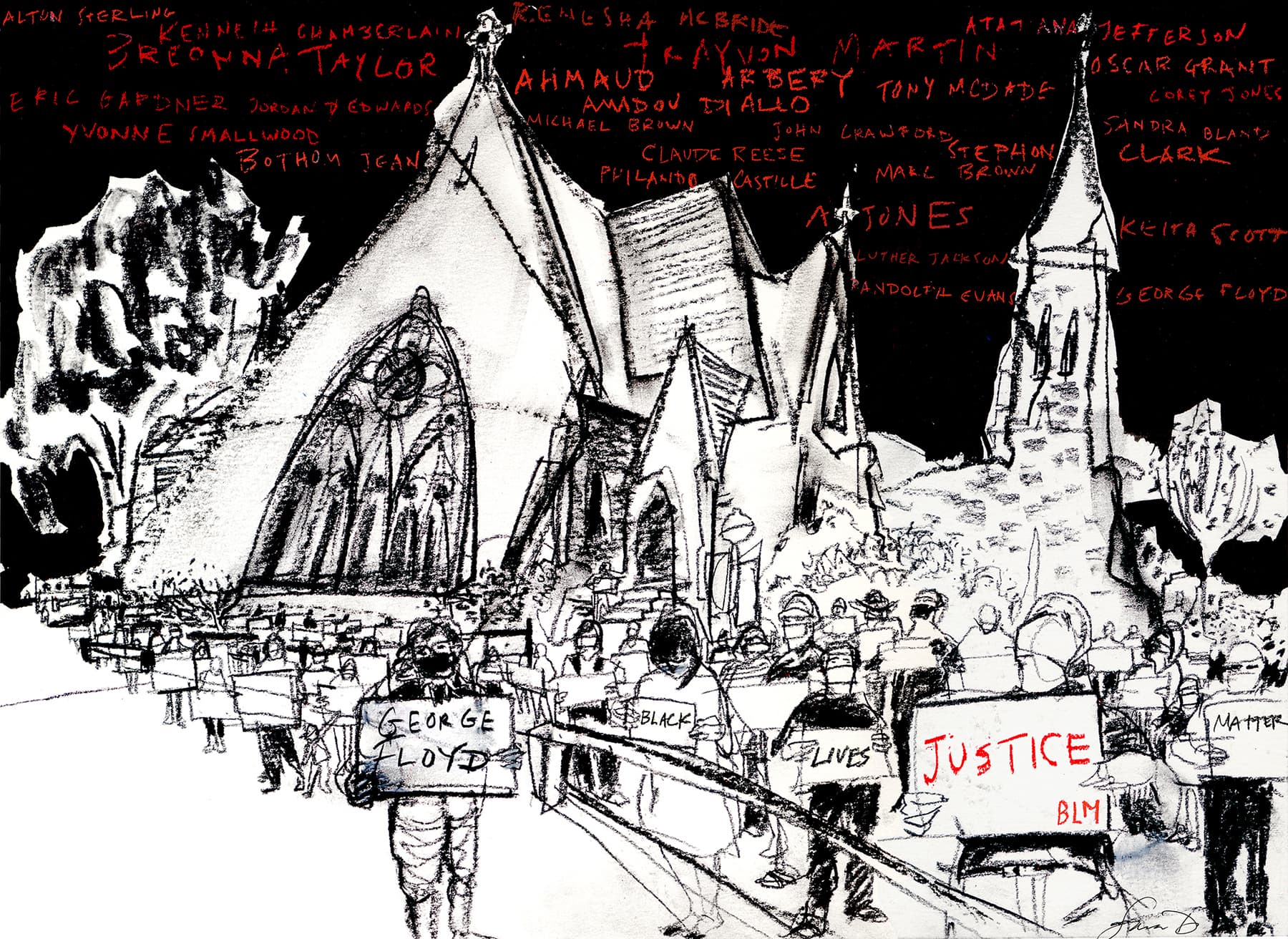 Sara Dilliplane's hand glides swiftly but steadily across her sketchpad as she looks on during last Monday's march from Roxbury to the State House to protest police violence. She says her goal is to portray a kind of "objectivity to the moment," though she hesitates to use the word. She says she's trying to start a conversation in which there's nothing to agree with, there's just what is: Seas of masked faces and raised fists. Signs that read "Black Lives Matter," "Invest in People, Not Police" and "Let Us Breathe." The names of those killed by police fill the margins and punctuate the calls for justice: Breonna Taylor, George Floyd, Rayshard Brooks — the list is long.
Dilliplane is an avid reportage artist, meaning her drawings are her account of directly observed events. She sketches social justice movements along with a loosely associated group of friends and colleagues that go by the name Artists for Democracy. Their Instagram feed has featured drawings by 19 artists since its official conception in January 2017, though many had been sketching protests in this fashion since the Occupy Wall Street movement in 2011. Most are members of the Dalvero Academy in Brooklyn, which trains artists in visual reportage arts as a way to "find their voice and expression in the arts."
After Trump's election helped stir the energy for the Women's March, Dilliplane and others she knew from Dalvero had an impulse to go draw it. Her friend and fellow reportage artist Julia Sverchuk created the Instagram account Artists for Democracy and it grew out organically from there.
"Our core values are derived from Dalvero Academy, where Dalvero means 'of truth,'" says Sverchuk. "Our mission is to be citizen reporters and witnesses to history through our hands, through drawing on location."
Though, like Sverchuk, most are based in New York, they've posted submissions from Portland, Oregon; San Francisco, Austin, Washington D.C., and Dilliplane is based in Newton and has been drawing protests throughout the Boston area. She says that for her, drawing feels like the most honest way to capture the cultural shift that she's seeing. Unlike with a photograph or a more realistic drawing, in these real-time sketches, she's able to capture the rhythm of the moment, punctuating dark fluid lines with keenly placed splashes of color. By toggling her focus between the image she's trying to capture and the movement of the crowd she's able to evoke the energy of thousands of protesters with a few masked faces, or a person quietly kneeling among a cacophony of voices calling for justice and accountability. "I'm trying to get at the universal emotion whether it's the hope or the anger."
The group doesn't have a manifesto they live and work by, and though each of the artists I spoke to stopped short of speaking for the group, they expressed their commitment to civil rights and their belief that as artists they're duty-bound to share their observations of a changing world.
Veronica Lawlor, one of the founders of Dalvero Academy, says that contributors to Artists for Democracy "share a desire to work toward a greater realization of justice and equality for every person in the United States, regardless of race, gender, sexuality, income level or immigration status."
All of the contributors I spoke with mentioned they've noticed changes in the protests they've covered since George Floyd's murder. Lawlor says she's noticed more tenacity, others say they've seen more white people and more socioeconomic diversity represented at demonstrations.
One New York-based contributor says that she feels less safe at the recent protests than she has in the past. Carly Larsson has been drawing marches for racial justice since police murdered Eric Garner in 2014. At that point, she says, as a white person sketching from the sidelines, the police mostly left her alone. But at recent protests, she says she's been afraid of the police because of behavior she describes as adversarial and aggressive. "At most of the protests since the end of May, I've ended up putting my sketchbook away so I could move and react faster because things felt so volatile."
Dilliplane says that in Massachusetts, she's witnessing disappointment from protesters as they denounce Gov. Charlie Baker's proposed reforms that they feel are inadequate and insulting. But she's also noticed a sustained energy that she wasn't seeing at protests before the pandemic, and more of a show of racial solidarity than she's used to seeing in Boston generally. "I've felt hope. There's going to be lasting change, it just might not be as quick as we want it to be."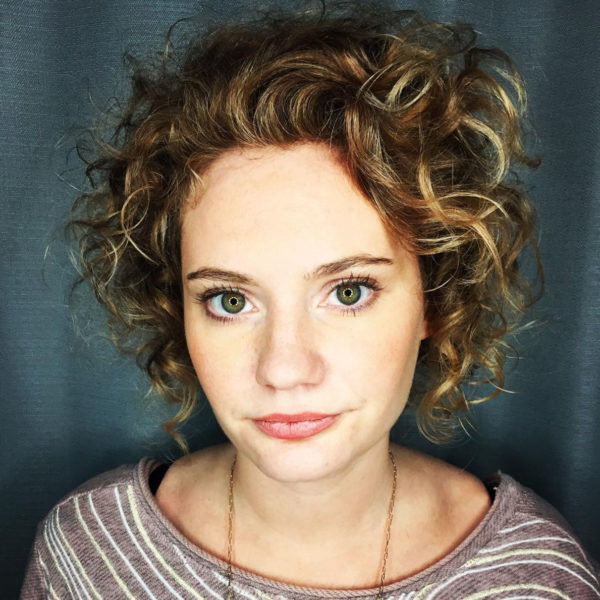 Jenn Stanley Arts Writer
Jenn Stanley is a freelance journalist, writer and audio producer.