5 Things To Do This Weekend, Including An Asian American Film Fest And A Natural Dye Workshop
Fall in New England is unbeatable. Not only are the leaves changing color and pumpkin spice lattes make a comeback, but it's also when some of the best events come around. This weekend's events are ultra cool because most are virtual. That means you can snuggle up on the couch with your favorite blanket to watch new movies premiering at film festivals, panels with some of your favorite artists and community leaders and start planning your pandemic projects for the next few months.
Thursday, Oct. 22
One of the quarantine hobbies people are obsessed with is natural dying. After you're done making sourdough and newspaper collages, give this a try. Don't know where to start? Gwendolyn Stoll of Musings in Bloom is here to help with a virtual class in collaboration with Cambridge Naturals. The class is free and Cambridge Naturals provides a suggested herb list to use for dying. After all is said and done, you'll be able to use the technique to dye masks, tapestries and whatever other fabrics your heart, body and home desire.
---
Friday, Oct. 23 through Sunday, Oct. 25
We've been hearing it for the past couple of years: Gen Z is here and has something to say. Right now, teens — like many civil rights movements of the past — have been at the forefront of fights against oppressive systems including racism, environmental issues, gender equality, gun control and more. This three-night event, hosted by Artists For Humanity, calls on teen painters, designers, photographers and animators to share their work in an outdoor visual display in response to what's happening right now.
---
Through Sunday, Oct. 25
The 12th annual festival is virtual this year. Tune in and watch dozens of films from your couch. There are 50 short films, feature films, documentaries and panels to watch -- a great opportunity to support local Asian American artists and their communities. This is New England's largest Asian American film festival and there's no shortage of talent. Check out this trailer for "Take Out Girl," a feature film in the festival about a young woman who delivers Chinese food for her mom's struggling restaurant, directed by Hisonni Mustafa. Films range in price from $10-$12 with others offered at a pay-what-you-can rate.
---
Friday, Oct. 23 and Saturday, Oct. 24
Now + There, a Boston public art curating organization, is virtually hosting a free event focused on how public art can impact communities. Local artists, community leaders, city officials and more will examine how to make public art an equitable space for folks to engage with. With keynote speeches from art historian and MassArt acting president Dr. Kymberly Pinder and artist lauren woods, this is sure to be a great learning experience for those who want to understand and increase public art in their communities.
---
Friday, Oct. 23 through Sunday, Oct. 25
Spooky season is the best. What better way to celebrate than by watching the cult classic "Beetlejuice"? Spooky Screen at Suffolk Downs is providing a pop-up drive-in movie theater experience, which is perfect for social distancing. You're not in a cramped theater, sharing the same indoor air, but instead chillin' in your car with the people closest to you. Bring snacks or order food online ahead of time from Clyde's Cupcakes, Trolley Dogs or Just Wingin' It, which are the food trucks that'll be on-site. Each ticket also comes with a special trick-or-treat box of goodies that'll have some of your favorite fall movie treats. This is great for the whole family, so make sure you snag a ticket online now before they sell out.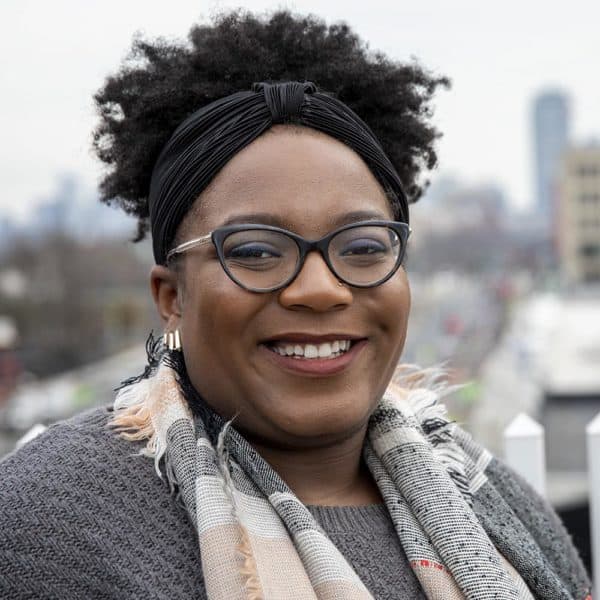 Christian Burno Arts Fellow
Christian Burno is the arts reporting fellow for The ARTery, WBUR's arts and culture team.