5 Things To Do This Weekend, Including A 'Dragon Mama' Virtual Premiere And Library Book Crafting
Last week brought us a lot of anxiety. This week brings us slightly less anxiety, which is always a welcome concept. So for this week, I wanted to help us all continue to relax with these events. There's nothing too strenuous or heavy on this list. We've had enough of that in 2020. It's all about taking it easy for a little while.
Thursday, Nov. 12 through Dec. 10
Award-winning storyteller and playwright Sara Porkalob is back with the second installment of her "Dragon Cycle" trilogy. "Dragon Mama" follows Maria Porkalob Jr. who wants more than the town Bremerton, Washington can offer. She yearns for a queerer more colorful life outside of her drab existence as a new mother, the eldest of five siblings, and the burden of a debt-ridden mother. This beautiful story of a Filipino woman considering leaving the life she has known for Alaska won the Elliot Norton Award in 2019, so this is definitely a must see. Plus, it's virtual! A perfect weekend watch on the couch.
---
Thursday, Nov. 12 through Dec. 31
Time to start buying gifts for the holidays. This year has gone by simultaneously fast and slow, but the end of the year always creeps up, despite the intensity of the last 12 months. Instead of rushing to order from a big-box retailer or going to a crowded store, support small, local businesses for unique gifts. The Society of Arts + Crafts is moving the holiday edition of its biannual show CraftBoston to an online format this year, which enlarged the number of artist participants to more than 70. That means there's an array of items to choose from, from jewelry to home decor to glassware and more.
---
On view starting Friday, Nov. 13
Public art has always been cool, but I've become especially appreciative of it during the pandemic. No need for purchasing a museum ticket or fighting off crowds. Just head to Central Wharf Park across from the New England Aquarium to see Boston's newest eye candy. Mexican artist Jose Dávila created this work composed of 21 custom-made concrete shapes. The piece is a vibrant red color, so it'll be hard to miss and also quite nice to look at. This weekend will be relatively warm for November so grab an iced latte and check out the sculpture.
---
Saturday, Nov. 14
I miss watching contemporary dance live. It's probably the performance art I miss the most after concerts because dancers move as gracefully as I can only dream of doing. Boston Dance Theater is bringing us a free, livestreamed dance recital from some of Boston's best dancers and created by acclaimed choreographers. The contemporary company will perform repertory selections by some of BDT's current artistic collaborators. Although the event is free to watch, the company is accepting donations so that it can continue to bring us some of the best contemporary dance the nation has to offer.
---
Saturday, Nov. 14
Somerville Public Library's November Getting Cozy project is a cool one: book hedgehogs. The library staff, via Zoom, will virtually assist crafters in making craft hedgehogs out of old library books. When you register for the event (which is required), you'll receive yummy hot chocolate and a bag of materials for the craft. The only things you'll have to grab are adhesives, like tape or glue, and whatever other decorating materials you'd like to make your hedgehog unique. This is a great midday event for the whole family.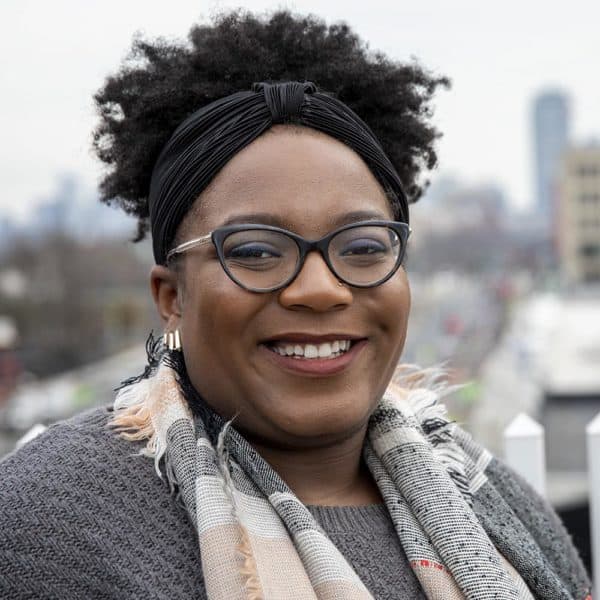 Christian Burno Arts Fellow
Christian Burno is the arts reporting fellow for The ARTery, WBUR's arts and culture team.