5 Things To Do This Weekend, Including Hanukkah Light Displays And A Streamed Version Of 'Urban Nutcracker'
This might be an odd way to start our weekend guide, but according to astrology and numerology,  we've got a lucky weekend ahead of us. That's because Saturday is the 12th day of the 12th month. The number 12's significance is scattered throughout cultural history with 12 zodiac signs, 12 apostles in the Bible, 12 principles in the tenets of Buddhist teaching and 12 gods in Greek mythology. There are also 12 months in a year and all of us are looking forward to 2020's end.
Among the things to do this most auspicious weekend is an activity that connects to the astrological thinking that 12/12 is the perfect day to kiss the past goodbye while resetting for new beginnings. Read on to see the rest of our picks, including Hanukkah light displays and a winter solstice market.
Through Dec. 18
This weekend, the Jewish Arts Collective is illuminating eight windows in eight Boston-area neighborhoods for Hanukkah. The pieces were conceived to support social distancing as well as to "publicize the miracle" of the enduring oil that stayed lit in the Second Temple of Jerusalem for eight days. Local artists include TJ Reynolds at Freedom House in Roxbury, Clint Baclawski in Chelsea, Emily Bhargava at the Woburn Library and a shared project from Erik Jacobs and Porsha Olayiwola that's being projected on the Museum of Fine Arts, Boston. According to JArts' website, the collaborators "hope to highlight not only the past miracle of Hanukkah, but also the present-day miracle of the strength, resiliency and vibrancy of our Boston community." Find a map of the installations here.
---
Thursday, Dec. 10-Jan. 9
Since 1973, the Boston Pops have filled a bedecked Symphony Hall with versions of musical chestnuts for the holiday season. With the pandemic still keeping us physically distanced, that can't happen for an in-person audience, so conductor Keith Lockhart and the Pops players filmed their merrymaking at Fenway Park and at Symphony Hall for a virtual offering that attempts to channel the festive atmosphere of years past. "The Twelve Days of Christmas"? Check. "Sleigh Ride"? Check. Wally the Green Monster dressed in a Santa suit? Yes!
---
Through Dec. 13
Bow Market adopted a novel approach to food shopping with its Safe Supply Outdoor Grocery Store. According to the website, they've altered the board game-like traffic pattern to comply with renewed safety restrictions. This weekend, Bow is hosting a Winter Solstice Pop-Up Holiday Market organized by ritual goods maker Small Batch Witch. Other local vendors include the "modern apothecary" Crose Nest that sells everything from healing candles to herbal flu kits and Noat, which crafts energy-oriented greeting cards, prints and fragrances.
---
Saturday, Dec. 12
The Cambridge Historical Society is hosting a "fun and low-key" outdoor event that executive director Marieke Van Damme admits is out of character for an organization dedicated to preserving the past. From 2-4 p.m. on Saturday, the public is invited to write down the things they want to leave behind from 2020 and then run that piece of paper through a shredder in front of the Hooper-Lee-Nichols House. "Part of our mission is to respond to the needs of our community. And we feel that what Cambridge needs right now is a big primal scream to move on from this year," her announcement explained. The rain date is Sunday, Dec. 13.
---
Sunday, Dec. 13
Tony Williams broke barriers as the first Black principal dancer in the Boston Ballet where he also began nurturing a vision to unite diverse communities in Boston through movement. He followed through by reimagining "The Nutcracker" into a new, multicultural holiday tradition for Boston. The City Ballet of Boston is taking Williams' "Urban Nutcracker" online with a virtual stream of 2019's performance. Remaining streams available this Sunday, Dec. 13, and Thursday, Dec. 24.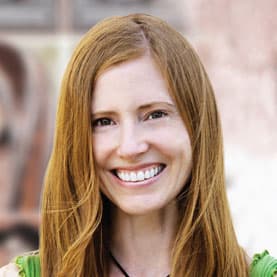 Andrea Shea Senior Arts Reporter
Andrea Shea is WBUR's arts reporter.