Esther Nelson, Who Took Opera Beyond The Stage, Set To Leave The Boston Lyric Opera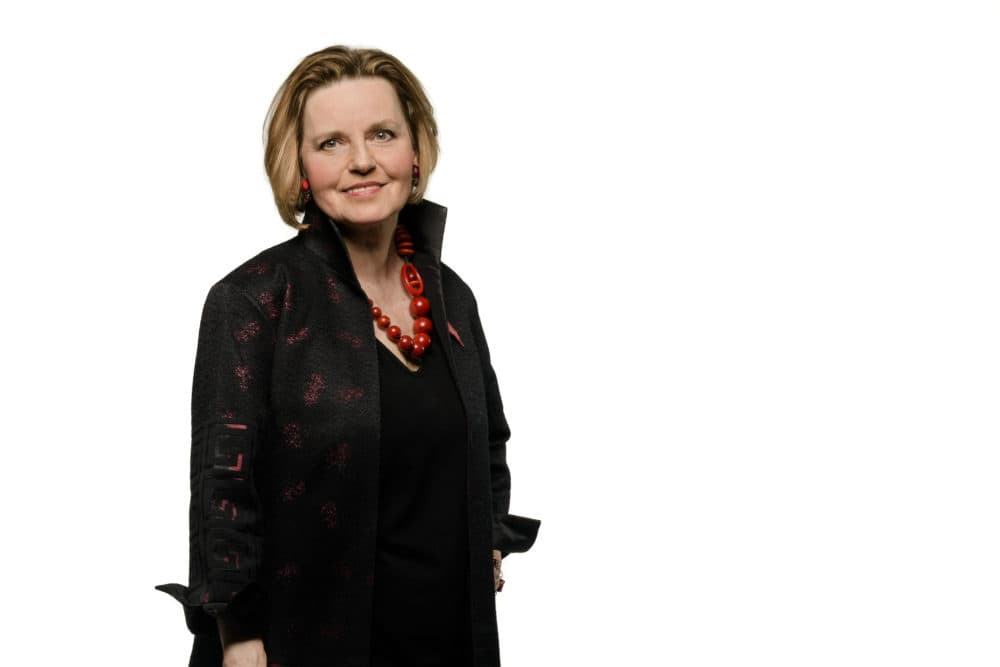 Esther Nelson still remembers her first opera at the tender age of four. Her mother took her to see "The Magic Flute" in Heidelberg, Germany.  The artistry stayed with Nelson for the rest of her life.
"Our art form is one that connects stories through music, because music is a language that is not abstract," she said. "The words are in one language and the music gets to your heart. So you understand emotions. And that's a very powerful way of telling stories."
That visceral, personal connection is one of the reasons she'll never fully leave opera. Yet Nelson also knows that it's the right moment to step down after 12 years as the general and artistic director of the Boston Lyric Opera.
"It is time to make room, particularly for an artistic director, to allow new voices," Nelson said. "I arrived here in the fall of 2008 right before the market crashed...and I'm exiting during a pandemic. I'm beginning to feel a little bit like Calamity Jane."
Nelson was the first leader in BLO's history to hold both the top artistic and top operational titles. Nelson said she had begun the conversations about stepping down with the board, but it never felt like the right time. She helmed the initial steps toward finding the company a more permanent venue, an effort that continues as the company performed throughout the city. (The BLO left the Shubert Theatre in 2015.) During the pandemic, in consultation with health experts, she inaugurated a mobile stage for opera to bring music into the city.
[Nelson] really has reinvented what an opera house is: it's the entire city.

Marc Scorca
"Boston doesn't have a proper opera house and Boston Lyric Opera has thrived despite not having the ideal venue," said Marc Scorca, president and CEO of OPERA America. "And Esther bravely decided to leave the Shubert Theatre to find other venues and to essentially transform the company into one that moved from venue to venue, depending upon the repertoire being performed."
Scorca called the decision "incredibly courageous."
"She really has reinvented what an opera house is: it's the entire city," he said.
Nelson's legacy is one of taking opera to new heights. She added a fourth live performance to the BLO's season, using the extra production to highlight contemporary works by both up-and-coming as well as established composers. Through the "Opera Annex" initiative, the BLO brought opera out of the traditional theater space and into the world, holding productions inside a temple in Brookline, the JFK Library and Museum in Dorchester, Back Bay's Park Plaza Castle, and the Steriti Memorial Rink in Boston's North End, among other locations.
She's watched the art form continue to evolve and confront its problematic shows.
"There's certain works of the past that I probably would not do anymore," she said. "There's no way of even dealing with those anymore because of certain aspects of stereotyping that really are very much borne out of ignorance that are hurtful today."
She'd like opera to remain as current as it once was. In its heyday, opera never only presented works of the past, Nelson said. The fidelity to the past didn't develop until the 20th century. Audiences in the 19th and 18th centuries were waiting to hear words of their contemporaries, and stories that are relevant to their time.
"There are works that I think should be retired, but not all...I think you have to be thoughtful about it," she said. "What I hope for the future, is that we have creative teams that are looking at these [productions] acknowledging the problems and audiences will interact with them and still feel that the human story that is being told that makes you cry or laugh."
Chief operating officer Bradley Vernatter will take on the role in the interim, while also helping to shepherd the company throughout the pandemic, which has resulted in live productions being cancelled or postponed. He and Nelson have worked closely to develop structural changes and keep the organization nimble during this period. She said they've had to cut the staff and budget nearly in half to stay afloat.
"While it will be hard to follow a tenure so full of highlights like Esther's, I am eager to undertake a strategic planning process with our board and staff to chart a course for the company's future," Vernatter said in a statement. "I am confident the future for BLO is very bright, and we will continue to be a leading example for the industry."
Previously serving as general director at Glimmerglass Opera, Nelson also held several leadership positions in Nevada, and at companies in Virginia, North Carolina and Louisiana. She's confident in Vernatter's ability to take on the position of acting artistic director, while the organization begins their search for a new leader. She expects that to take time, perhaps 18 to 24 months if done right, Nelson said. She looks forward to the community helping set a new trajectory as the organization invests and commit to new stories that reflect the world around them.
"The opportunities we have now are not scary. They're exciting. They're, really exciting, and I trust this art form too much to think that we have to be scared of change." Nelson said.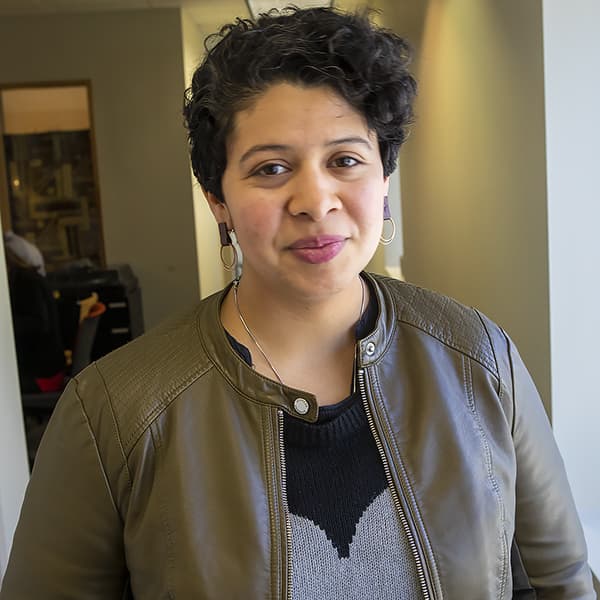 Cristela Guerra Reporter
Cristela Guerra is an arts and culture reporter for The ARTery.