Program Aims To 'Hack' Tech's Diversity Problem By Building A Bigger Pipeline
04:41
Play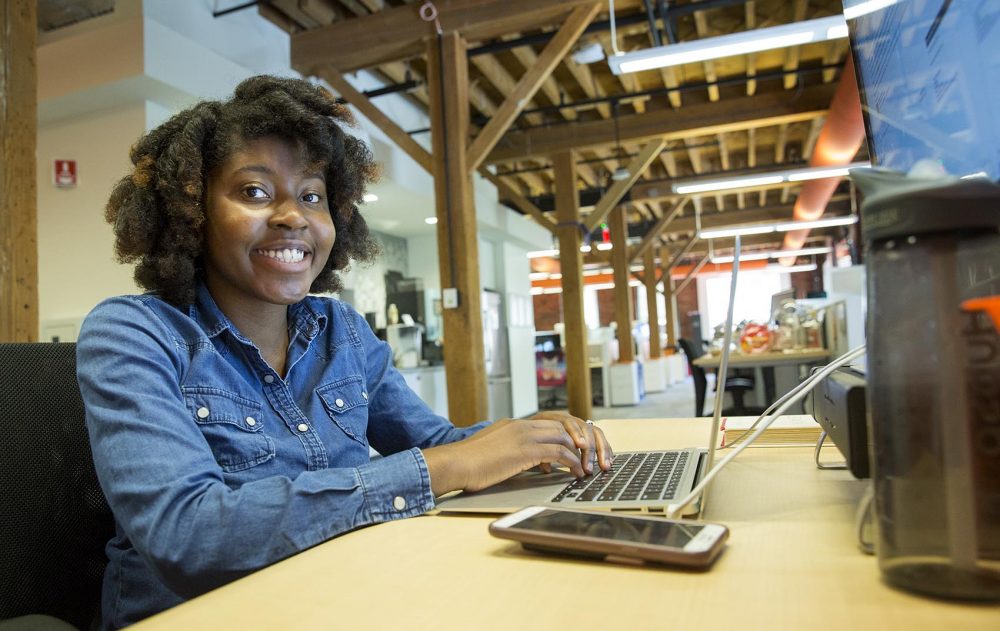 This article is more than 2 years old.
A new program aims to help solve a persistent problem in the tech industry: its lack of diversity.
Just 8 percent of U.S. tech workers are Hispanic and around 7 percent are African-American, according to data from the Equal Employment Opportunity Commission. The Massachusetts Technology Leadership Council found lower percentages for those groups working in tech jobs in the state.
A group of local industry leaders have come together to help change the recruiting pipeline into the field. And they're working with Boston-area tech companies — like HubSpot.
On a recent weekday there, the company's Cambridge office is abuzz as people line up in a large foyer for lunch. It's "sushi burrito day" at the marketing software company.
There are more than 1,600 employees at HubSpot and about 70 summer interns. A few of those interns venture outside to eat lunch on a nearby lawn. At one point, the focus turns to one particular intern: Rizel Bobb-Semple.
"Did you request HubSpot? How does it work?" Ehis Osifo, another intern, asks her.
"It's like Tinder," Bobb-Semple responds.
"Oh my god," Osifo says.
"Oh my god, that's amazing," Yasmin Younis, another intern, says. Then adds,"So it's a mutual, 'you swipe right, they swipe right?' "
"Yeah," Bobb-Semple says as the group laughs.
Bobb-Semple is part of a new internship initiative called Hack.Diversity. The program aims to increase the number of blacks and Latinos working at technology companies by recruiting interns from often-overlooked places, like community colleges and urban schools. Its first band of interns are currently training this summer.
"I go to Bunker Hill Community College, and I'm studying computer information systems," Bobb-Semple says.
She finishes school this fall, but now puts her studies to work as an intern at HubSpot where she culls through spreadsheets and analyzes data.
To get here every day, Bobb-Semple takes a bus and two trains from her home in Mattapan.
"It takes me a little over an hour to get here," she explains.
But, she says, the long commute is worth it.
"My favorite part has been shadowing people and just seeing what they're doing, and everybody's just really willing to share and help you," Bobb-Semple says. "I'm hoping I can stay."
That's Hack.Diversity's goal: for internships to turn into jobs.
"We've got the companies right here. We don't have to send our students to Silicon Valley. We've got the students right here. They're in our community colleges and in our urban universities."

Jeff Bussgang
The idea for the program came about when venture capitalist Jeff Bussgang read about Google's struggles to hire black coders.
"We've got the companies right here. We don't have to send our students to Silicon Valley," Bussgang says. "We've got the students right here. They're in our community colleges and in our urban universities. So that was how the idea started."
He teamed up with two black women in tech: Jody Rose, who runs the New England Venture Capital Association, and Melissa James. James was the first in her family to go to college, and says she never thought she'd end up in the tech industry. She was a recruiter for Google and now runs her own company called Tech Connection that recruits minorities into the field.
"I've stayed in tech, I love it, there's a reason for it," James says. "How do we make sure that every candidate that comes into the tech industry feels the same exact way?"
She knows many people aren't being reached by the industry.
So the Hack.Diversity team tapped some of the area's fastest growing tech companies to offer paid internships, places like: Carbonite, DataXu, Vertex, Wayfair and HubSpot, where Rizel Bobb-Semple interns.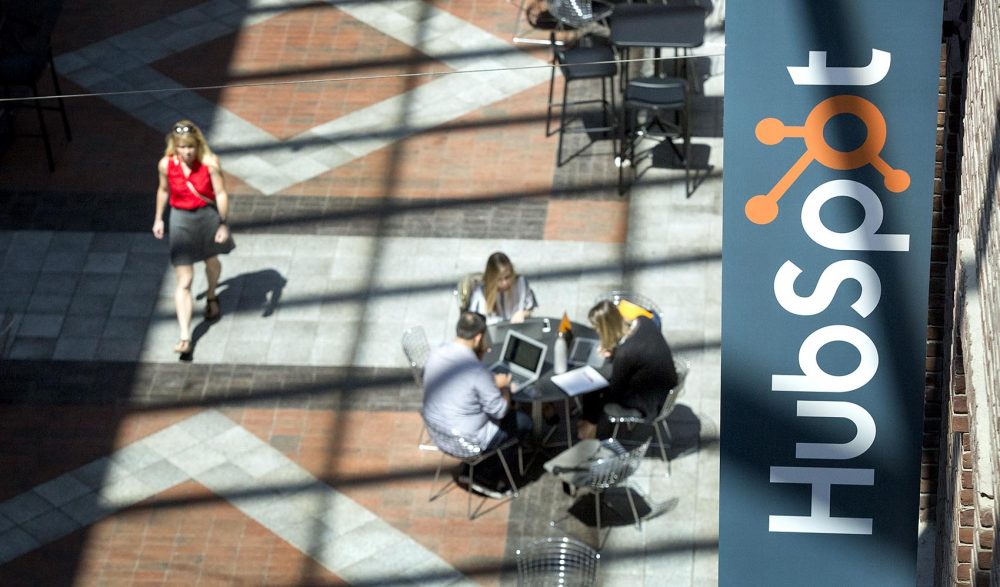 "I think like any tech company out there we can always be doing better," says Becky McCullough, who runs HubSpot's North American recruiting efforts.
McCullough says many of the company's employees started as interns. And Hack.Diversity helps them expand that pool of potential hires.
"We're really becoming a part of a conversation in the Boston community about how to get students more access to tech companies like HubSpot," she says.
Hack.Diversity also pairs the interns with mentors — and the companies with diversity and inclusion consultants.
But, there are some who say Hack.Diversity doesn't go far enough.
"I think that we still need to keep the door open for individuals who don't have access to college at all."

David Delmar
"I think that we still need to keep the door open for individuals who don't have access to college at all," says David Delmar of Resilient Coders. His nonprofit teaches young people to code. Many of them are at-risk youth and don't have college degrees.
"We're at the chest-pounding phase where everybody is going out there saying like 'diversity is so important to us,' " Delmar says. "And look, that's an important phase to have. We need to go through this flurry of social media posts about how important diversity is, so that someone actually takes that step into doing something about it."
Hack.Diversity thinks it is taking that step. A first step. This is the first year of the program. And they're starting small by placing 16 interns in a just handful of companies.
Co-founder Melissa James says more companies need to invest in diversity efforts.
"I would definitely say to other CEOs, this is a top priority," she says. "And if you want to stay competitive especially in this market, it is an imperative and should be on your list of priorities ... just like your sales goals are."
And research shows diverse companies perform better and have greater financial returns.
Hack.Diversity hopes to see its own returns in the coming years, with more minorities in Boston's booming tech sector.
This segment aired on August 10, 2017.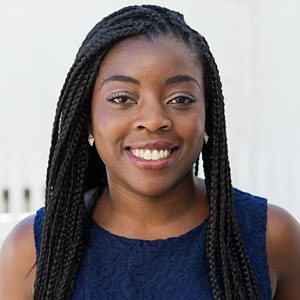 Zeninjor Enwemeka Reporter
Zeninjor Enwemeka is a reporter who covers business, tech and culture as part of WBUR's Bostonomix team, which focuses on the innovation economy.