Boston-Based Self-Driving Company NuTonomy Is Acquired For $450M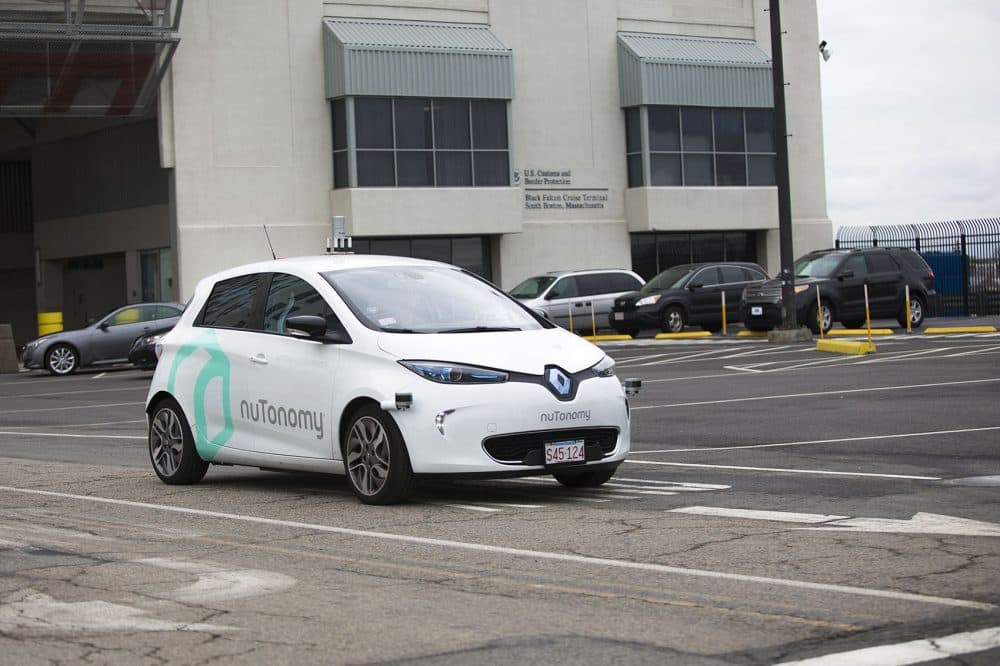 This article is more than 3 years old.
Boston-based self-driving software startup nuTonomy Inc. has a new owner.
Auto supplier Delphi Automotive announced Tuesday it's acquired nuTonomy for $450 million to speed its development of autonomous vehicles.
NuTonomy was founded in 2013. It has been testing autonomous taxis in Singapore and, since early 2017, piloting self-driving cars in South Boston.
Delphi Chief Technology Officer Glen DeVos says Delphi wants its autonomous system to be used on commercial vehicles in limited areas by 2019. DeVos says nuTonomy brings advanced software and fleet management experience to Delphi.
NuTonomy will remain in Boston and will maintain partnerships with French automaker PSA Group and ride-hailing provider Lyft. NuTonomy's 100 employees will work with Delphi's 100-member autonomous vehicle team.
Delphi and nuTonomy currently have 60 autonomous test vehicles on the road. They plan to more than double that to 150 by the end of 2018.
"Our mission has always been to radically improve the safety, efficiency, and accessibility of transportation worldwide," nuTonomy co-founder and CEO Karl Iagnemma, who worked at MIT, said in a statement. "Joining forces with Delphi brings us one step closer to achieving our goal with a market-leading partner whose vision directly aligns with ours.
With reporting by The Associated Press and the WBUR Newsroom
Correction: An earlier version of this post gave the incorrect location of nuTonomy's headquarters. They are a Boston-based company. The post has been updated. We regret the error.
This article was originally published on October 24, 2017.