Boston Institutions Fall Short — Again — On City-Requested Payments
This article is more than 1 year old.
Some institutions in Boston are not giving back to the city as much as requested, according to new data the Walsh administration released Monday.
Each year, the city asks medical, educational and cultural institutions to make voluntary contributions — in cash and community programs — to help make up for the fact that these institutions are exempt from property taxes, which make up 70 percent of the city's revenue. These payments in lieu of taxes are known as the "PILOT" program, which targets not-for-profit organizations that have more than $15 million worth of tax-exempt property.
Overall, these institutions gave the city $33.6 million in cash contributions this fiscal year -- $1.2 million more than last year. The cash contributions help pay for city services, which these institutions use. The payments are voluntary.
But, as in previous years, the institutions fell short of the city's overall request. The city asked 47 institutions for more than $104 million. All together, the institutions contributed about three-quarters that amount, when taking into account the value of community programming such as scholarships, free health screenings or free museum visits.
Not all institutions are meeting their individual request from the city either.
While institutions like Boston Medical Center and Tufts University gave 100 percent of what the city asked for — $2.1 million and $1.2 million respectively — five gave nothing, including the Institute of Contemporary Art and Shriners Hospital.
"There are some institutions that don't contribute, but I think overall our goal looking forward is to bring all the institutions into the fold," said Casey Brock-Wilson, the director of strategic partnerships for the mayor's office. "We really would love to see 100 percent participation across the board both in terms of community benefits and cash."
Most institutions gave a fraction of what the city requested. For example, the Museum of Fine Arts gave about half of the $2.2 million the city requested, while Harvard University gave 79 percent of the $12.5 million requested and Northeastern University gave 13 percent of the $11.2 million requested.
Overall, the city's medical institutions came closest to meeting the city's PILOT requests — all together contributing 94 percent of the $44.5 million requested. Meanwhile, the city's cultural institutions overall met around half of the city's $4 million request. Educational institutions met 60 percent of the $55 million requested, but only one-quarter of the list gave 100 percent of the request. Nearly half of those organizations gave 50 percent or less than requested.
Some have said the city's institutions are not paying their fair share to the city. In May, city councilors Lydia Edwards and Annissa Essaibi-George called a hearing to discuss the matter.
"They own acres of our most valuable land and continue to buy properties taking them out of our tax base and leaving taxpayers to make up for that loss," Boston City Councilor At-Large Annissa Essaibi George said at the hearing.
Indeed, about half of the land in Boston is tax-exempt. That's mostly because of government buildings; cultural, educational and medical institutions occupy almost 6 percent of land in Boston.
With so much land in the city exempt from taxes, the city's PILOT program aims to bring in some revenue it would otherwise have. The city asks institutions to contribute 25 percent of what they would pay in property taxes if they were not exempt.
Brock-Wilson says the city is trying to work more closely with organizations to get its requests met.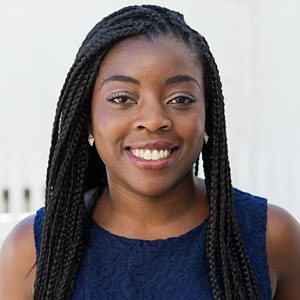 Zeninjor Enwemeka Reporter
Zeninjor Enwemeka is a reporter who covers business, tech and culture as part of WBUR's Bostonomix team, which focuses on the innovation economy.